Do you have a cannabis centered business? Are you looking to increase your market share? Or maybe you want to create a better connection with your customers? Due to federal restrictions, traditional marketing resources simply can't be used.
Therefore, cannabis businesses must get creative in order to promote themselves. This article will help you with some proven strategies and ideas you can use!
Intro to The Cannabis Industry
The cannabis industry offers numerous opportunities for entrepreneurs. According to the research firm ArcView Market Research,  U.S. legal cannabis sales were $6.9 billion in 2016 and are expected to grow to over $21.6 billion by 2021.
With this in mind, what can you do to promote your cannabis business?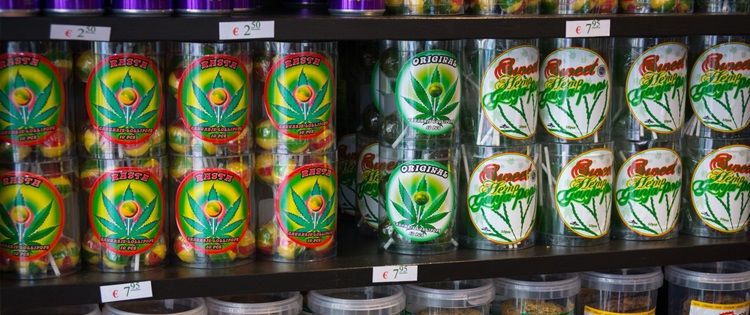 1. Create a Memorable Logo

 
Good logos are essential for creating brand awareness and brand equity. You see, customer recognition is the most valuable asset for any business.
Often times, the first connection a consumer will have with your brand is through your logo. A successful cannabis logo will evoke emotion from your target audience and help them identify with your brand or service. For example, Dixie Elixirs is a company that has leveraged logo design to create a great brand reputation.  
2. Have a Dedicated Website
In this age of smartphones, tablets, and laptops, your potential customer is out there on the web looking for you. A dedicated website will not only allow them to find your cannabis brand or service but also interact with them.
If your online presence is weak, you risk alienating potential customers. Be sure to create a website that is visually impactful but also user-friendly. It should have all the relevant information about your business and be easy to navigate. Finally, don't forget to optimize your website for search engines!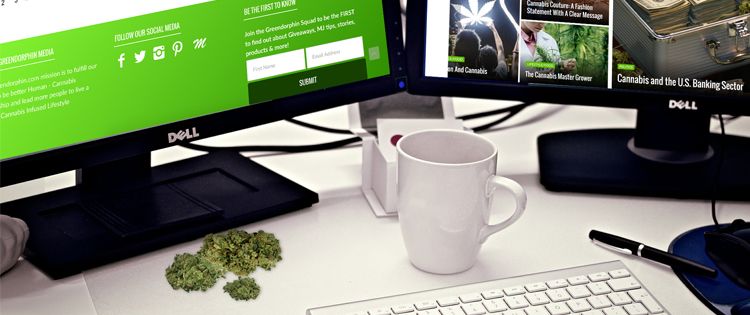 3. Use Social Media  
When executed correctly, social media is a powerful and inexpensive way to promote your cannabis business. It's also a wonderful way to get feedback on cannabis products and branding from like-minded people!
To succeed, you need to create a balance between promotional and relevant information. Be sure to engage your followers on a personal level. Don't just use it as a megaphone to promote your cannabis products or brand!
4. Post Regularly  
In order to succeed in the online world, you need to post regularly. However, this content needs to resonate with your audience and drive them to share and engage with others.
Creating worthwhile content is crucial to building your brand. In fact, effective content is considered to be one of the key factors for SEO. A study from HubSpot indicates that B2B companies that post over 16-plus blog posts every month get more than three times the amount of traffic as companies that publish less than 4 posts per month.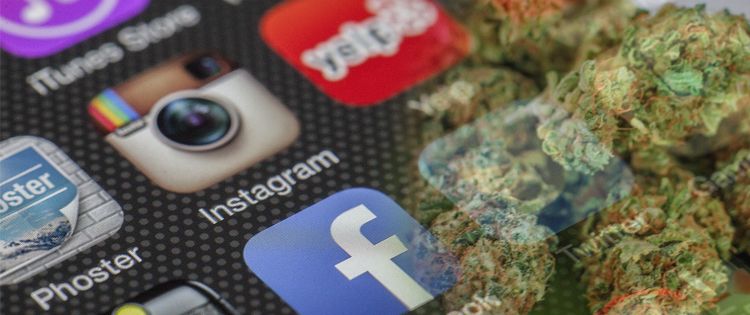 5. Influencer Marketing
Social media influencers possess a unique ability to create content people enjoy and maintain an active audience that trusts their opinion.
Cannabis businesses should use outside influencers to boost their audience and maximize marketing impact. The influencer doesn't just have to be a person, it can also be a website or even a social media page.
Types of influencers:
Niche

: devoted to a specific market or subject.

Celebrity

: traditional celebrity types.

Social

: influencers from social media platforms.

Local

: these are influencers contained to a certain locale or city.
While each type will have a different effect on your cannabis business, they can be immensely useful.
Conclusion
We hope you found this article useful. Did you know about all the different ways you can promote your cannabis brand? Are there any you would like us to cover more deeply?
Let us know in the comments!
Oh, and don't keep this information to yourself. Be sure to share this with your family and friends.
---
Share your views with our community in the comments below.