The story of Lindsay Carter, Australia's first medical cannabis patient, is a good reminder of the importance of making cannabis available to everyone in need as soon as possible. There are many patients, like Lindsay, whose life depends on cannabis. Any delay caused by bureaucracy can and unfortunately does result in extreme stress to these patients and their families.
Hopefully in few years, obtaining medical cannabis for anyone in need will be as easy as it is to see a medical professional and get a recommendation, or even easier.
This surely wasn't the case for the Carter family, that had to go through hell to obtain approval from a federal agency, called Therapeutic Goods Administration (TGA) only to face further challenges from their local State Government in Queensland.
How it all started…
At the age of 14, in 2013, Lindsay was diagnosed with a left Temporal Lobe Brain Tumour. It is inoperable and does not respond to chemo or radiation therapy. The tumour causes intractable epilepsy, that none of the pharmaceutical medications helps to control effectively.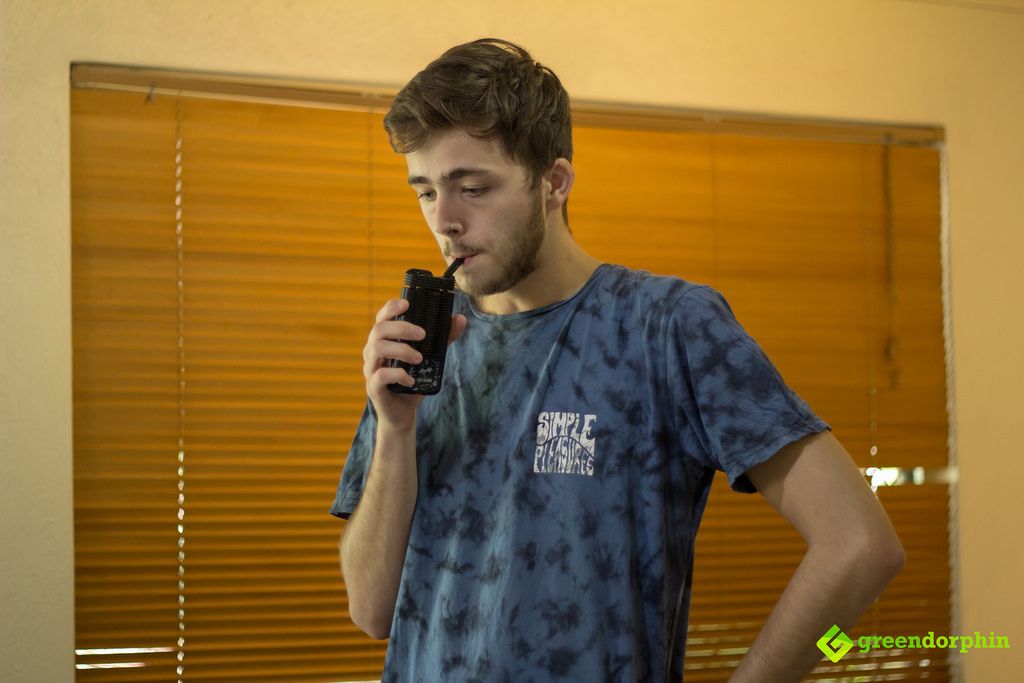 Lindsay travelled to the US with his mum, Lanai and after about a month or so in desperate need of trying to find something to help his condition, they were recommended medical cannabis.
Recommended Treatment
Fortunately, Lindsay responded very well to the medical cannabis treatment, that brought his seizures under control and also helped in reducing his nausea and chronic pain.
After a while into the medical cannabis treatment, his tumour and the swelling around the tumour had shrunk significantly.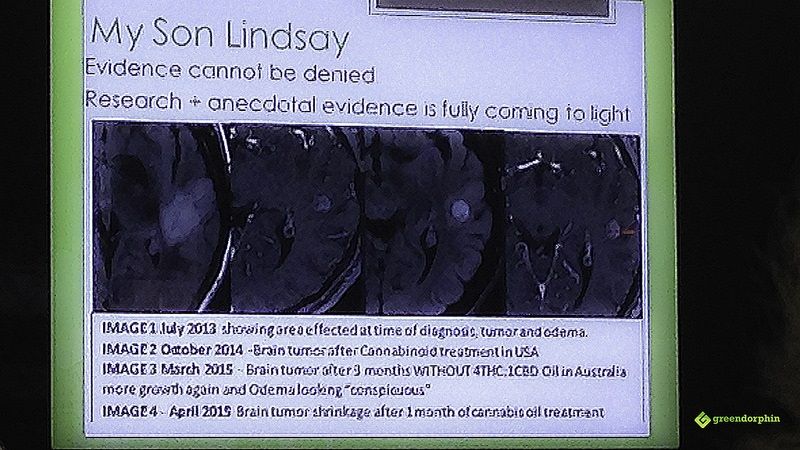 You can learn more about Lindsay's scans here.
Lindsay was given cannabis oil to address the tumour and was also subscribed an Indica strain to vaporize for his pain, nausea and to stimulate his appetite.
Things were all moving in the right direction however, us, Australians can only stay in the US for 3 months at the time and then have to leave the country to be able to go back again…
Australia's Frustrating Medical Cannabis Law
The rollout of medical cannabis has experienced major setbacks and delays in Australia and the Carter family were among those, who really felt the pain and frustration. In the US, Lindsay could access life-saving medical cannabis straight after his doctor recommended it to him, while in Australia it wasn't available at all yet.
After their return to Australia, Lindsay had to go without his cannabis treatment. It only took a few weeks for the tumour to start growing again and for the seizures to come back.
Lindsay and his mum kept flying back to the US, so Lindsay could access his life-saving medication. Flying back and forth does get expensive though and after a while also very exhausting. Also, Lindsay's dad and younger brother were staying back in Australia, so the family was literally broken apart by the sad fact that medical cannabis was not available in Australia.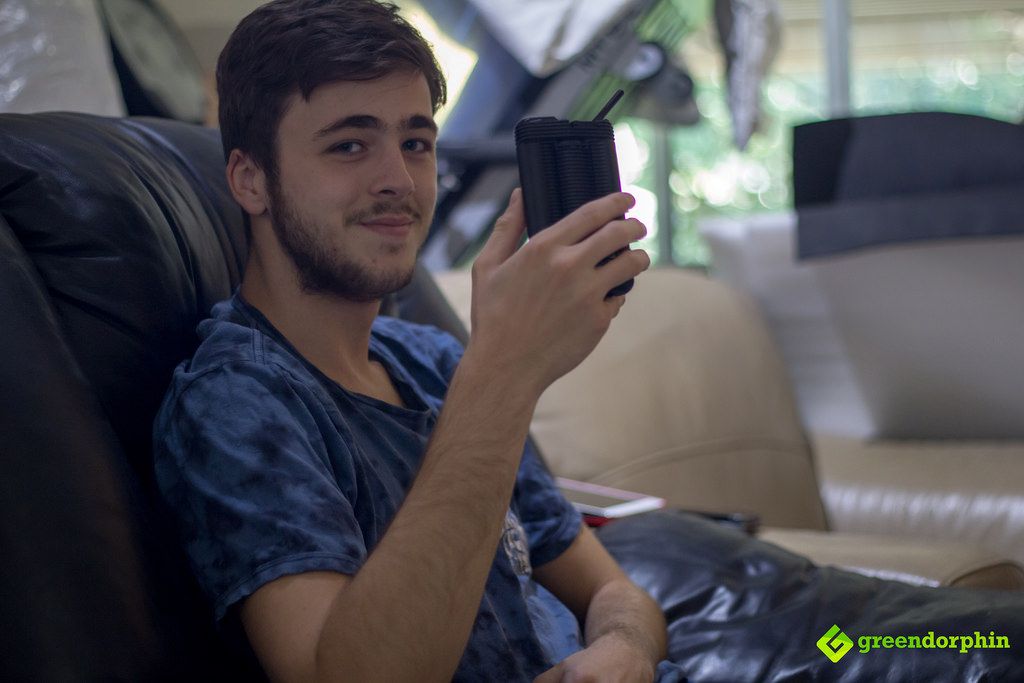 The government seemed to be more hung up with wanting to 'do it right' than with providing life-saving medication to patients, whose life depends on it. The government seems to think in months or even years to 'get it right', while these patients are thinking in days or even hours. Every hour of every day without their medication, tumours are growing and they are exposed to potential brain damage or even life-threatening seizures.
The Long Wait
It took almost 12 months for the TGA to finalise Lindsay's Queensland doctor's Special Access Scheme (SAS) application. This was required to grant the doctor Category B treatment approvals to be able to treat Lindsay with medical cannabis products, that were waiting to be imported from Canada. The import section of the TGA was waiting for the Queensland Government for 4 months to finalise.
Throughout the 12 months, while the Carter family waited for the TGA approval, Lindsay suffered multiple seizures where he aspirated. The saliva he breathed into his lungs during these seizures resulted in pneumonia.
"I am disappointed about how long it has taken for the TGA to process my application which has been 11 months. And I am very disappointed that the State Health Department had to create a new process to further delay my treatment as this is unfair to patients." Lindsay was quoted saying to the Albert & Logan News in Queensland.
The Carter family had to go through the incredible amount of stress and frustration, that no family in such a situation (or in any situation really) should ever experience.
Even if these cases get into the media, the spotlight obviously tends to be on the patient, while their parents and family often suffer just as badly. Many other parents, just like Lanai, travel the world to be able to get medical cannabis for their kids. They talk to doctors that have the experience and knowledge to help and most importantly, they find the medication that helps. To these parents, it is particularly frustrating to hear 'we have to make sure we get it right' or 'we need more research and evidence' type of comments back in their home country.
These determined parents have already done the research and know that cannabis is one of the least dangerous drugs and less addictive than caffeine. Often it is the only thing that works for their kids' life-threatening condition.
Lanai is now part of the Medical Cannabis Advisory Board and has become a medical cannabis activist.
Below is a picture of Lanai presenting about Lindsay's story and medical cannabis to a group of women at her local community.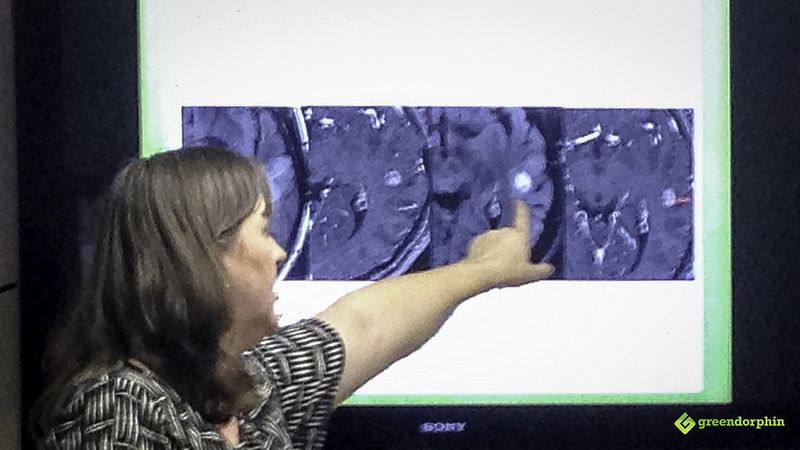 She is a great example of a parent, who had to go through hell to be able to access this herbal medicine that is perfectly safe. A plant that is native to Australia and should be available to all Australians.

The Carter family's struggle will make it easier for everyone else in need to access medical cannabis in the future in Australia.
---
Let us continue to fight… Medical Cannabis saves lives, don't deprive the patients and their families.
Latest posts by Krisztian
(see all)