Marijuana comes in many shapes and forms, but the most delicious one would definitely be Cannabis baked edibles. So perhaps, you would like to know more about baking with Cannabis, right? 
While this way of consuming the herb or plant may be a novelty for some, other aficionados find delight in consuming it in this manner. Cannabis baked edibles are very popular because not only are they easy to make and eat, but many people aren't able to smoke or vape the herb, so this is a good alternative.
More and more people are turning to baking with Cannabis and edibles in general in terms of Cannabis consumption. You ingest these products gastrointestinally rather than inhaling and the effects do take longer, but it's more prolonged. It is important to  consume any type of edible sparingly.
The Star Ingredient Of All Baked Edibles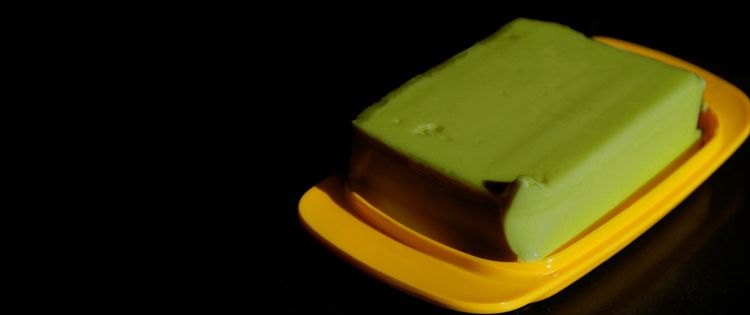 First thing you need to know when baking with Cannabis, is that the foundation of any cannabis baked edible is the Cannabutter. Without this essential ingredient, you wouldn't be able to concoct the THC-infused treats. Making it is quite a technical feat, especially the step where the THC is extracted, but it's still a task that can be easily done at home.
You can find a quick recipe for Cannabutter here. But remember – your butter will only be as good as the Marijuana you make it with.
The History of Baked Edibles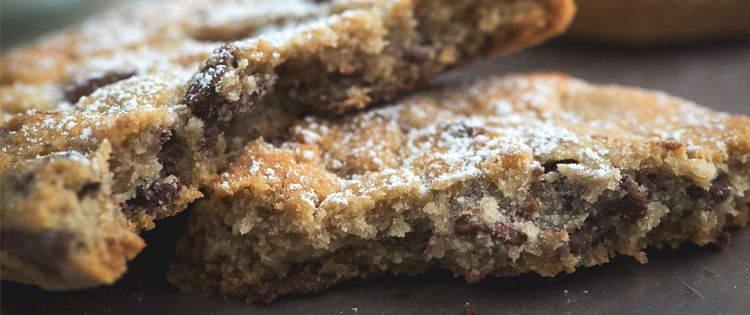 Baking with Cannabis go way back. When it comes to edibles, 'Weed brownies' definitely come first into mind, and this treat can be traced back to the 1960s!
The recipe for "Haschich Fudge" is said to be the first ever for MJ brownies, and this could be found in the "Alice B. Toklas Cookbook." It had dried figs, dates, and fruit, almonds and peanuts, and ground Cannabis Sativa.
While it is quite different to the brownie that we know today, it definitely sparked the edible revolution.
The Evolution of MJ Edibles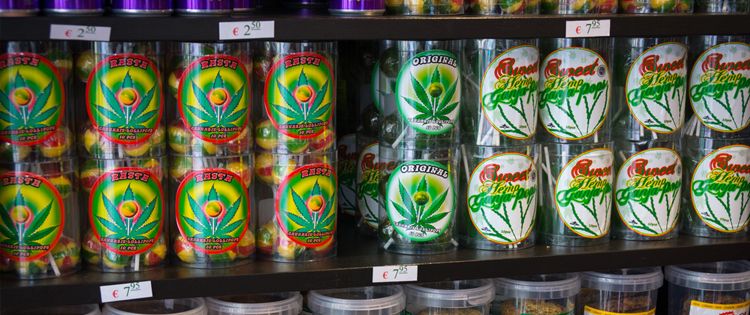 At this point in time, there is a THC-infused version of any type of food. Whatever your taste is, there is sure to be an edible fit for you. Baked goods aren't limited to just brownies anymore, and here are the top 10 cannabis baked edibles that you can make at home.
Just a reminder!
The edibles, as delicious as they are, still pack a punch in terms of the effect of the herb. Start with a small amount first, as you can easily increase as you make more.
While this can be easily controlled with the right proportions, it is best to prepare and consume these treats in moderation. Over-consumption may cause a rather intense and uncomfortable experience. You should be able to gauge your limit.
Top 10 Baked Edibles
1. Marijuana Brownies
Of course, the classic will always come on top. There are many brownie recipes out there that you can modify for Marijuana, so you wouldn't have to worry about coming up with an entirely new recipe. However, if you're looking for the best, the people at Leafly hail this recipe as the victor.
2. Marijuana Chocolate Chip Cookies
This treat is a close second to the brownie, just because it's another well-loved classic too! Again, the butter is the heart of any edible – so this butter-filled recipe will make it quite the experience.
3. Grandma's Peanut Butter Cookies
Who said Grandma's recipe can't be made with a "green" twist? This is a recipe that's already 50 years old, and writer Laurie Wolf of The Cannabist made this with a budder of banana kush strain.
4. Space Cakes/Cupcakes
These sweets got their name because they look like space domes! With white frosting on top of a fudgy cupcake base, all the ingredients are available in the baking aisle at the grocery. Just make sure that you'll keep the children away from them! They're definitely not kid-friendly.
5. Mile High Blondies
The mini blondie muffins are also gluten free, and this recipe from Julie Dooley of Julie and Kate's Baked Goods is highly calculated in terms of THC content per serving. If you want to be more careful about your edible consumption, this one gives you all the numbers you need.
6. Baked Baklava
This is more savory than sweet, but a delight nonetheless. If you're a fan of walnuts and pistachios, then you'll love this. It takes skill to make a batch of this, and you should be able to know how to handle filo dough properly. You can also impress you friends with a tray of this Mediterranean pastry.
7. Cannabis Coffee Cake
If you like your sweets in the morning, then this will pair nicely with your morning cup of coffee or tea. If you plan on devouring a slice every day, then you better measure the THC to the T. You wouldn't want to start your day with an intense high right away.
8. Matcha Sugar Cookies
Imagine handing these out for the Holiday season! Matcha, which is made from green tea, pairs nicely with the Marijuana. You'll have a grand time decorating these little ones with "Ganja-fied" Christmas ornaments.
9. Cannabis Chocolate Cake
Feeling a bit romantic? This will set the tone for the rest of the night perfectly – relaxed and sweet! Just add strawberries, and it'll make for one unforgettable dessert. Make sure that you tell your S/O that you added some Marijuana in it before eating it.
10. Cannabanana Bread
We'll wrap this list up with another classic. This is the type of dessert that is meant to be enjoyed in small amounts due to the fact that it's quite hefty to consume. Banana Bread is often diabetic-friendly, so you'll be hitting two birds with one stone with this sugar and gluten-free recipe.
Enjoy these Cannabis-infused treats and again, consume your edibles responsibly and in moderation!
---
What recipes would you like to try in baking with Cannabis? 
Tell us and we might get you a recipe!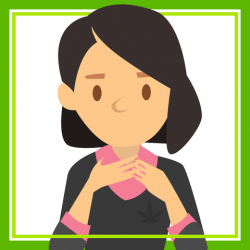 Latest posts by Rae Alson
(see all)