It's that time of year again when you're either scrambling for gifts or feeling relieved because you got your holiday shopping done early this year. However, if there are any cannabis enthusiasts in your life, it may prove to be a bit difficult to find them the perfect gift without being too obvious that it is weed-related. 
Fortunately, if you can't think of anything offhand, I've put together this handy list of perfect cannabis gifts for your stoner friends this Christmas, whether they smoke joints, consume weed edibles, or dabble in either!
Airtight Storage Jars:
They protect the weed from being perished and can also be used as a discreet travel stash. I am pretty sure that your stoner friend will appreciate it.
These weed storage jars are easily available at Amazon or your nearest weed store. 
Serving/Rolling Trays:
Rolling weeds for a joint seems easy, but it is not. It is important to roll them in a way so that they don't lose their potency.
But rolling regularly often can get quite messy, so gifting a weed rolling tray to your "high-minded" friend makes a lot of sense and helps them to keep everything nicely organised. 
Marijuana T-Shirts:
When in doubt, gift a nice marijuana t-shirt.
While Bob Marley with weed leaf is an obvious choice, you can choose from trendy designs and bold typography.
Marijuana t-shirts are available at your local stores. Or you can buy one online.
CBD Oil:
CBD oil also makes an attractive gift for your weed-loving friend. The oil is extracted from the cannabis plant and is diluted with a carrier oil such as coconut oil or avocado oil. Cannabis oil contains a therapeutic value and can heal the symptom of pain and inflammation. It can also be used in edible form. 
Like CBD Oil, CBD tinctures are also beneficial for health.
Pre-rolls:
Help your friend save time and hassle in rolling joints by gifting them a set of pre-rolls. Since they are premade joints, there is no need to roll, seal ad fill cannabis flower into a joint. Pre-rolls offer great convenience to consumers, from smoking to storing and everything in between. 
Gift them to your friends and they will thank you every time they light up the joint.
Cannabis Gummies:
Gummies are counted among the most popular cannabis edibles.
Available in various flavours, sizes and shapes, these gummies are packed with therapeutic values for depression, stress, pain, nausea, inflammation and anxiety. Your cannabis-loving friend can pop these jelly candies to stimulate their creativity, rock the party or get a sound sleep. Or they can drop this before their flight, or melt into the sofa. It is for sure that there will be a wide smile on their face once they unwrap this gift.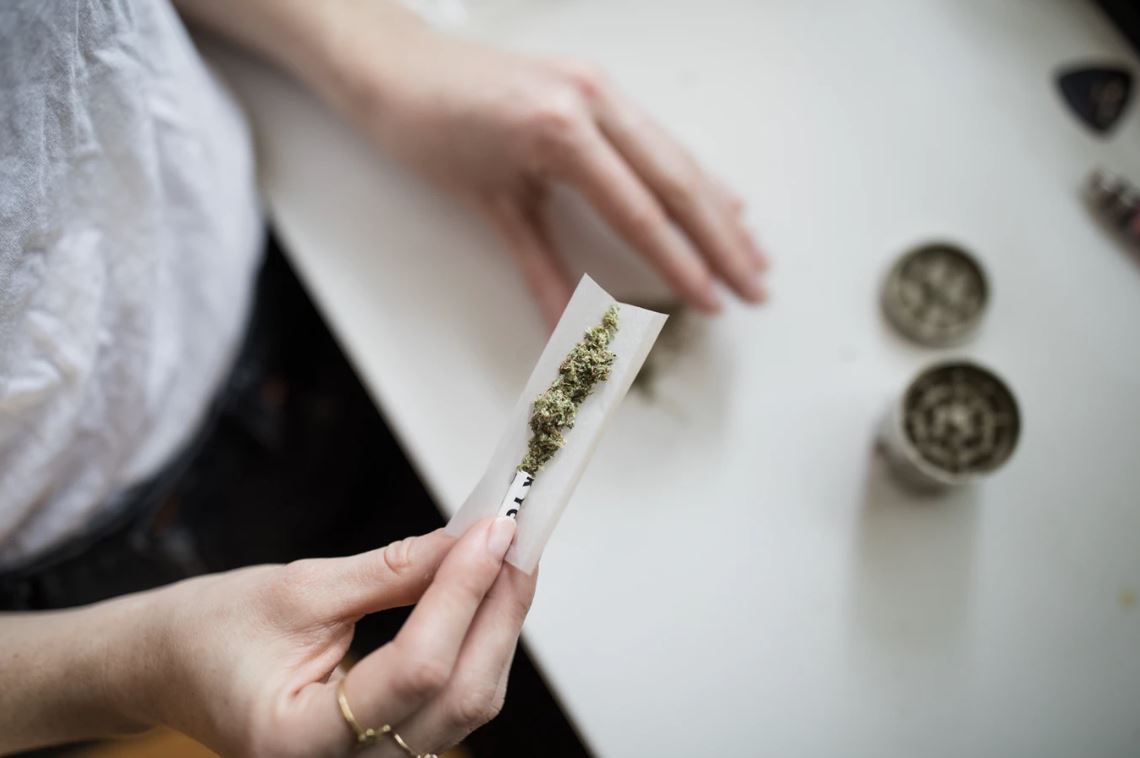 Rolling Paper:
A rolling paper can make or break a stoner's experience while making the joint.
After all, they affect the taste, thickness and burning speed of the joint. To make the most of their joint, one should use rolling papers specially made for a joint. That's why it can make an amazing gift for your stoner friends who often struggles with joint preparation.
Hemp is considered the best rolling paper for joints. This material doesn't affect the quality and taste of the herb. 
Based on these positives, we are sure that your friend will admire you for bringing this cool gift.
Cannabis Cookbook:
For those who would rather spend their time cooking with cannabis than consuming it, there are plenty of cookbooks on the market. One of my favourites is Cannabis Cookbook: More Than 50 Irresistible Recipes That Will Get You High. 
Gift this one to your friend and see what delicious thing he or she can cook for you.
Cannabis Seeds:
Cannabis seeds are an easy and thoughtful present for the cannabis lovers on your list. 
They're a DIY project that will show you to put some thought into it, and they can be used to create a beautiful potted plant to give as a gift. All you need is some soil, potting clay, water, and of course seeds! Choose from Indica or Sativa varieties like Blueberry, Pineapple Express, or Northern Lights. If you're feeling extra creative, find out what type of weed they like and then do some research on growing requirements before you buy anything so that they get the right stuff.
Hemp Backpacks:
Hemp backpacks are a great choice because they're durable, fashionable, and eco-friendly. Plus, hemp is lighter weight and more breathable than traditional canvas or leather so your friends can bring it with them on long hikes or bike rides without feeling the impact on their shoulders.
Wrapping Up…
The holidays are almost here and if you still haven't found a Christmas gift for your favourite stoner, I hope the abovementioned gift list will help you. Whether they're into smoking or vaping, growing or cooking, these gifts will be perfect. Happy Holidays!
Latest posts by Crystal Cloud 9 Dispensary
(see all)