The marijuana industry is a multi-billion dollar business these days.  So if you are an investor wanting to jump onboard and potentially grab a slice of the pie, it's best to do your research first to find out where and with whom you should invest your money in. Let us find out some of the best countries to buy cannabis stocks.
U.S.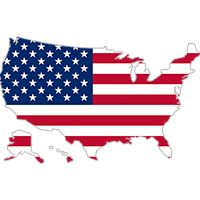 However investing in the industry or acquiring cannabis stocks, for the relatively mainstream investor in the U.S., at least for now, is limited to the companies listed on the Nasdaq.
GW Pharma (GWPH),

is the best British Company known and probably best short term bet

.

The successful trial performance of its epilepsy drug Epidolex, has doubled its stock value – and the company has hired Morgan Stanley to represent its interests after receiving several interested inquiries about acquisition – although the company reportedly has no plans to sell.
Insys Therapeutics (INSY)

is a Phoenix-based company with a cancer pain drug already on the market and another one in the works for epilepsy.  
Other U.S. based companies include Cara Therapeutics (CARA) and Zynerba Pharmaceuticals (ZYNE).
That said, investing in the cannabis stocks is not limited to either these choices – or even just the pharma sector per se.  The fact of the matter is that pharma company stocks, particularly in this sector, are notoriously driven by events – and thus highly volatile.
Scotts Miracle-Grow

is another public company (best known for lawn care) that is entering the (marijuana) hydroponics market and seeing serious results that are dramatically impacting its stock price.  In May, the company's stock surged after announcing its purchase of Gavita, a hydro lighting company and its plans to buy Botanical, a hydroponics, and fertilizer company.
Outside of the public market in the U.S. however, investors can increasingly look abroad – starting in Canada.  The country has moved forward on medical legalization in the last year.  As a result, there are a wealth of opportunities for investment in the medical market and beyond.  
CANADA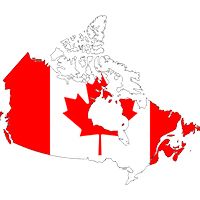 Aphria (CVE:APH), Canopy Growth (CVE:CGC) and Organigram Holdings (CVE:OGI)

are all commercial grow companies supplying the rapidly expanding domestic medical market.  That said, this also comes with another caveat.  While the medical industry is expanding here, the real market growth is seen as recreational legalization, which may (or may not) happen next year.  
In the meantime, the biggest Canadian growers are trying to hedge their bets by exporting (legally) to Europe and Australia.
Tinley Beverage (CSE:TNY)

is the producer of Hemplify, a drink made from industrial hemp which has just successfully listed its product for sale on Amazon.com.  

Naturally Splendid (TSXV:NSP)

is not a grower, but rather a hemp-based health food manufacturer worth taking a look at.  

Pharmacan (TSXV:MJN)

is a Canadian merchant bank focussed on investments in the Canadian cannabis space also performing well these days.  

Cannabix (CSE:BLO)

is developing a breathalyzer that detects THC for use by law enforcement.  
True Leaf (CSE:MJ

) is focussed on the production of hemp-based dog chews which has just inked a deal with Pets Corner in the US and in the UK.
Find out more about Cannabis in Canada if you are looking into investing stocks in this country.
ISRAEL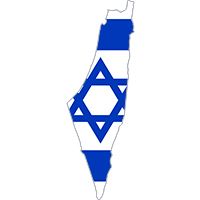 Israel is another country where the legal cannabis business is taking off – and in Israel this primarily means biotech and pharma although growing technology is a hot topic here as well.  
Tikam Olam

is by far the best known Israeli public company directly in the business.  The company has about 30% of the entire medical user community in the country, and receives $100 per month from each of its patient clients for about 1oz of marijuana who are also registered with the government.  However, at this point, it is not the only marijuana company doing well.  
One World Cannabis (OWCP

) is a pharma company on the "must watch list" and has just completed a reverse merger with American company Dynamic Applications.  
BreedIT (BRDT)

is an agro-breeding company creating software solutions for growers to help them better plan and manage their crops.
Cannabics Pharmaceuticals (CNBX

) is a pharma company to develop cannabinoid-based medicines with both instant and time-delayed release and has filed patent on the same in both Israel and the U.S.  
---
So What's The Risk?
Investing in any kind of cannabis stock right now, however, just about anywhere, is a highly risky proposition.  There are many regulatory issues in play, just about everywhere, and most of those are driven by changing regulations and many questions about timing of the same.
While rescheduling of the drug in the U.S. is not expected to happen for at least the next several years, Canada's recreational market may dramatically change as of next year.  In Europe, Germany is expected to reschedule the drug next year but will not allow domestic grows (or companies to do the same) before at least 2018.  This means that Canadian exporters may well benefit (as will investors who buy their stocks now).
In general, the market is still in a wait-and-see mode and will be for at least the next 12-18 months.  Governments on every continent are moving slowly forward to change regulation, which will clearly open the market to more investment opportunities.
---
Would you be personally interested in investing cannabis stocks if given a chance?
We would like to know your thoughts!