Whether you're after some cool gift ideas, or simply looking to splurge some cash on some cool cannabis-related gear, we've compiled a list of this year's best weed gadgets so you guys can find out how to be the best equipped at the sesh!
Cannabis use continues to become more and more acceptable around the world, with Canada about to become the first country to legalize the recreational use of marijuana.
The 2017-18 financial year was an amazing time for weed, with a bunch of innovatively awesome new cannabis contraptions hitting the market.
In this post we bring you 7 of the best weed gadgets of 2017-18 that we've seen so far, read on and check it out!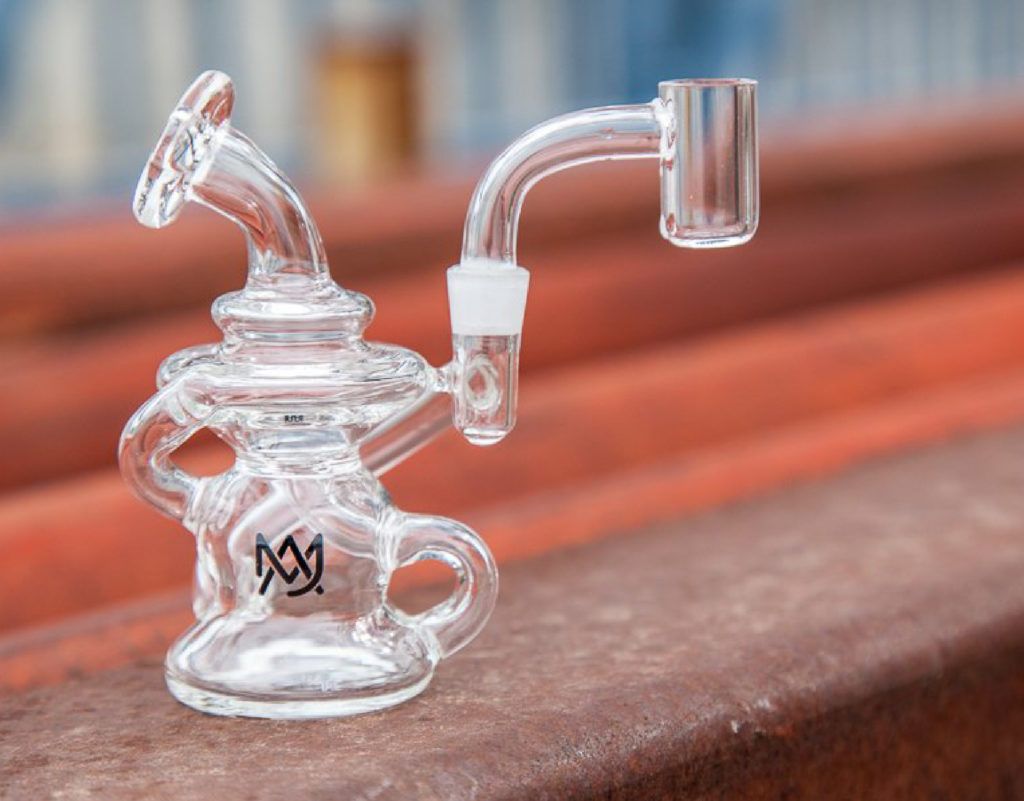 7. MJ Arsenal Hydra Mini Rig – RRP $39.99
Dabbing and the consumption of cannabis concentrates is gaining huge traction worldwide for its stealthiness, clean high, and awesome flavors.
Thanks to this awesome MJ Arsenal Hydra Mini Rig w/ 8mm quartz banger, you can kick-start your dabbing journey for under $40! Check out how to take the perfect low-temp dab here!
MJ Arsenal is famous for their patented 'Blunt Bubblers,' which are basically miniature bongs with a joint size that is perfect for the roach of your blunt or filter tip.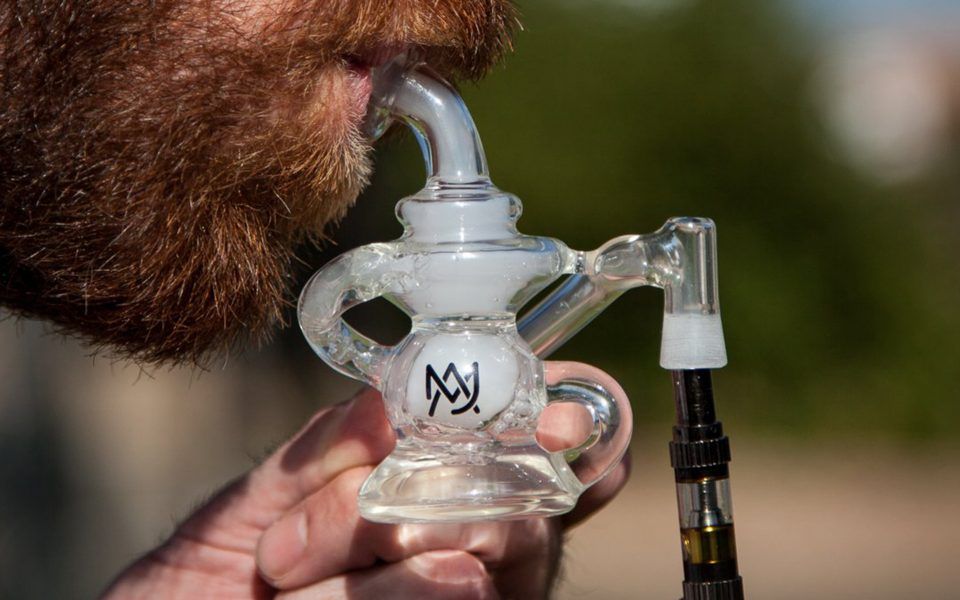 If $40 is still a little too much for you to spend on a dab rig, or you have difficulty getting concentrates where you live, the geniuses at MJ Arsenal also came out with a vape-inspired version; the Hydra VE.
Coined as the Hydra 'Vape Edition', the MJ Arsenal Hydra VE is perfect for use with a 510-thread pen or another dab pen that doesn't have an aqua bubbler.
You can also use it with your joints, blunts, spliffs, or a whole bunch of portable or desktop vaporizers, making this one of the best weed gadgets on the market!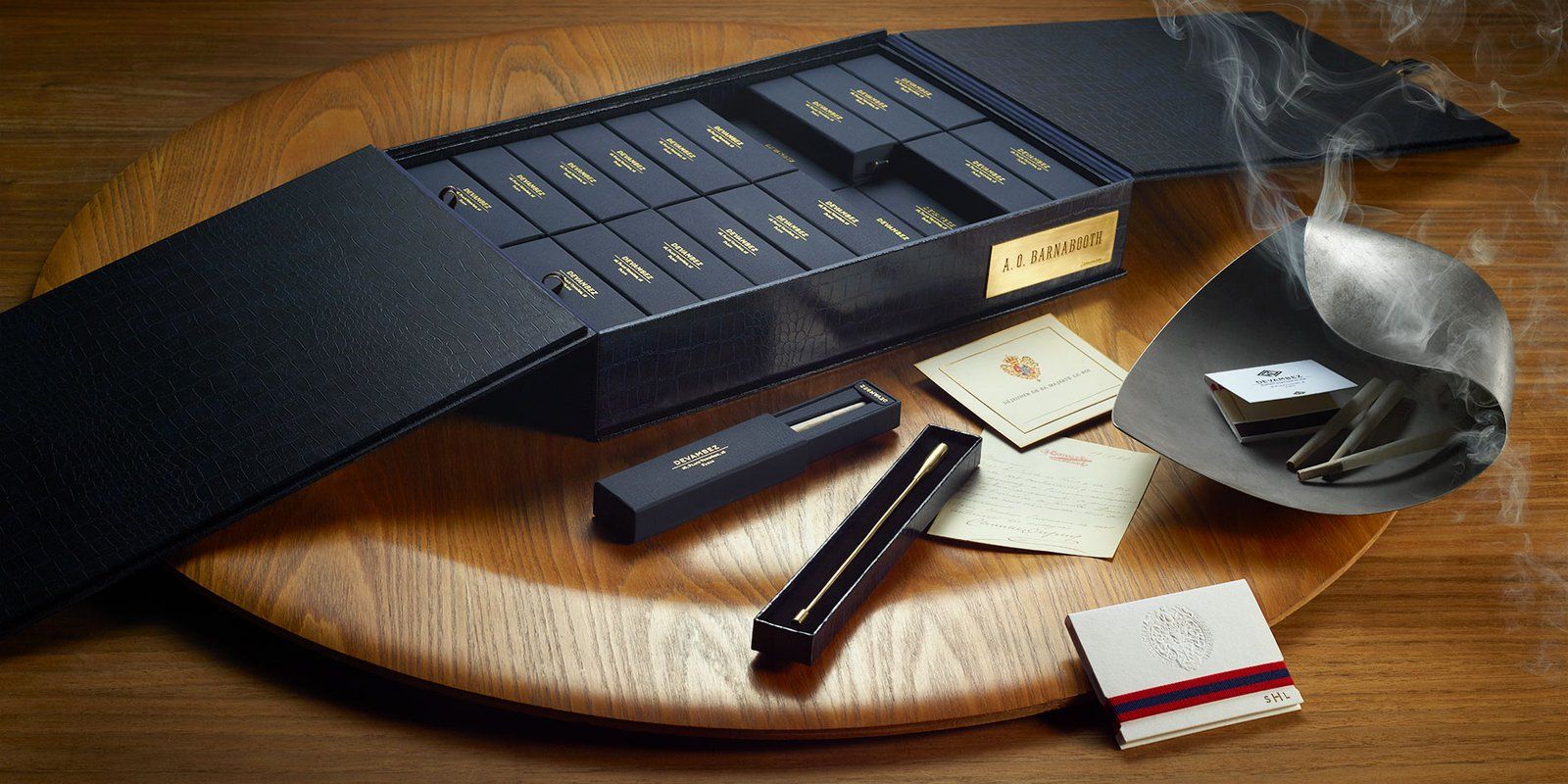 6. Devambez Rolling Papers & Rolls – RRP $18 to $350
Likely the most expensive rolling paper you're ever to come across, these Devambez high-end rolling papers are the pinnacle of class and style, and belong only in the sesh box of the most dignified smokers.
Available in a bunch of different styles; like single cones, multi-packs, paper + tip bundles, and even rolls, there is a pack of Devambez papers to suit every rolling style!
Pictured above from left to right are; The Classic pack which starts at $17, The Imperial, which is $88, and the inside of The Imperial with it's branded filter tips.
These Devambez papers actually come from the factory of an ultra-prestigious French printing company, Maison Devambez, who have been printing high-quality fine paper since the 1800's.
Whether you're after that special pack of papers for that special someone, or are simply looking for some luxury rolling papers for a special occasion, these Devambez rolling papers are going to get the job done!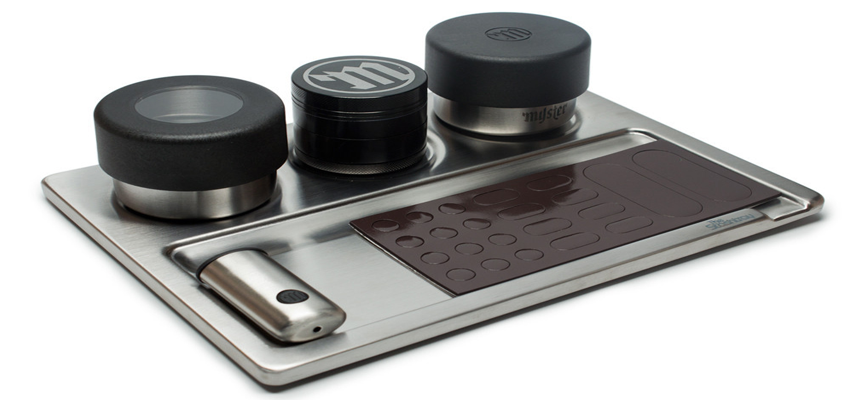 5. Stash Tray Magnetic Rolling Tray – RRP $99
One of the best weed gadgets to drop in recent memory is the Stash Tray multi-use magnetic rolling tray from GetMyster.
The handy Stash Tray comes equipped with a magnetic grinder, lighter cozy, stash container for your weed, and an ashtray, all of which are stuck to the tray's magnetized surface!
Having all of your sesh essentials in one spot is always a goof thing, but now with the Stash Tray Magnetic Rolling Tray you're never going to have to go looking for your stash again.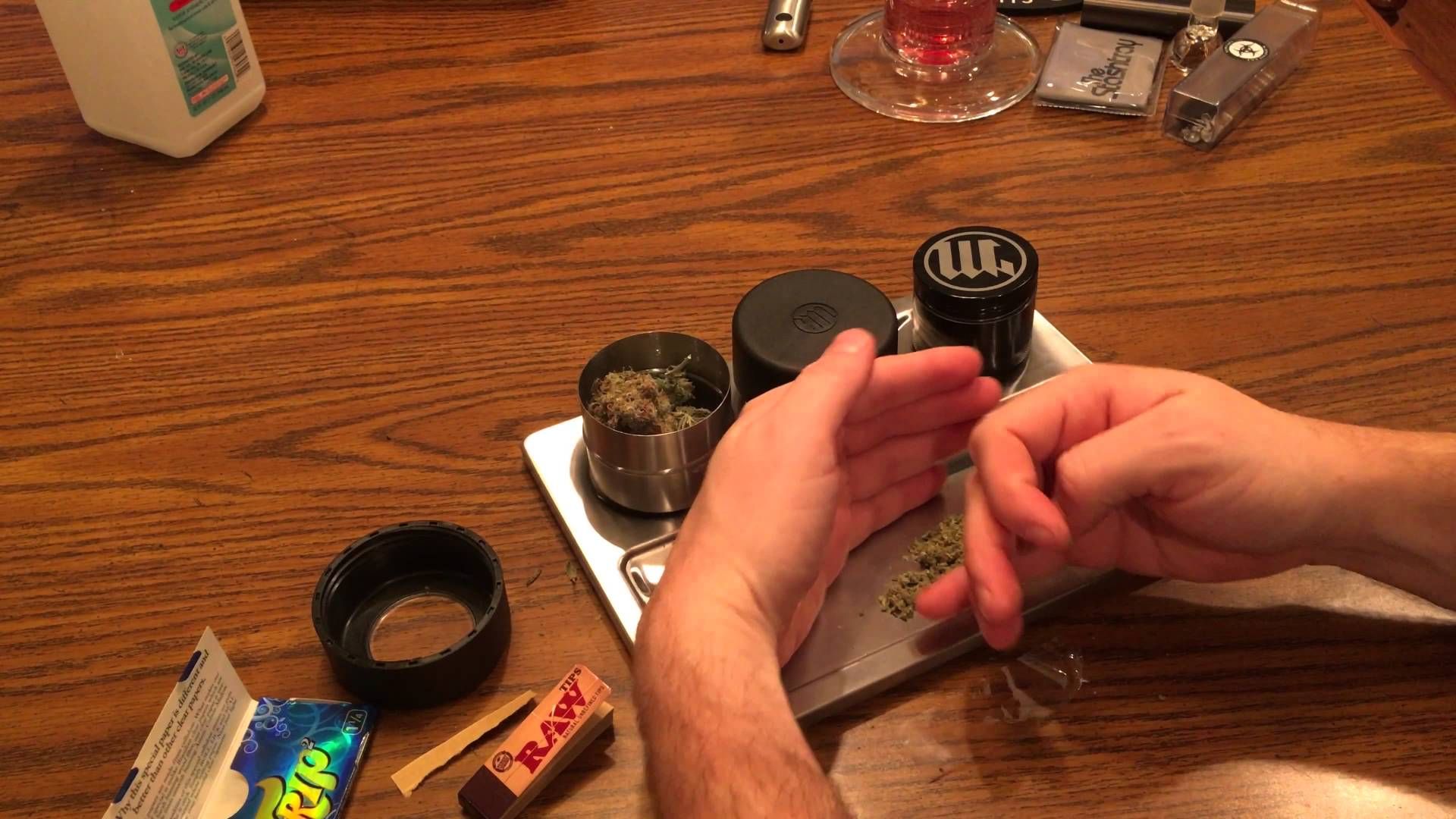 Picture this: it's dark, you've had a couple of joints already but the session is still pumping, the lights go out and you've got no idea where all your stash essentials are. Boom. They're all together, bro!
Now why this may not seem like a common problem for many people, you've got no idea how many times serious joint rollers have gone into rage mode because they can't find one part of their joint-rolling routine.
Traditions are traditions. And now with the Stash Tray Magnetic Rolling Tray you'll be twisting them up all night long with all your gear within arms reach.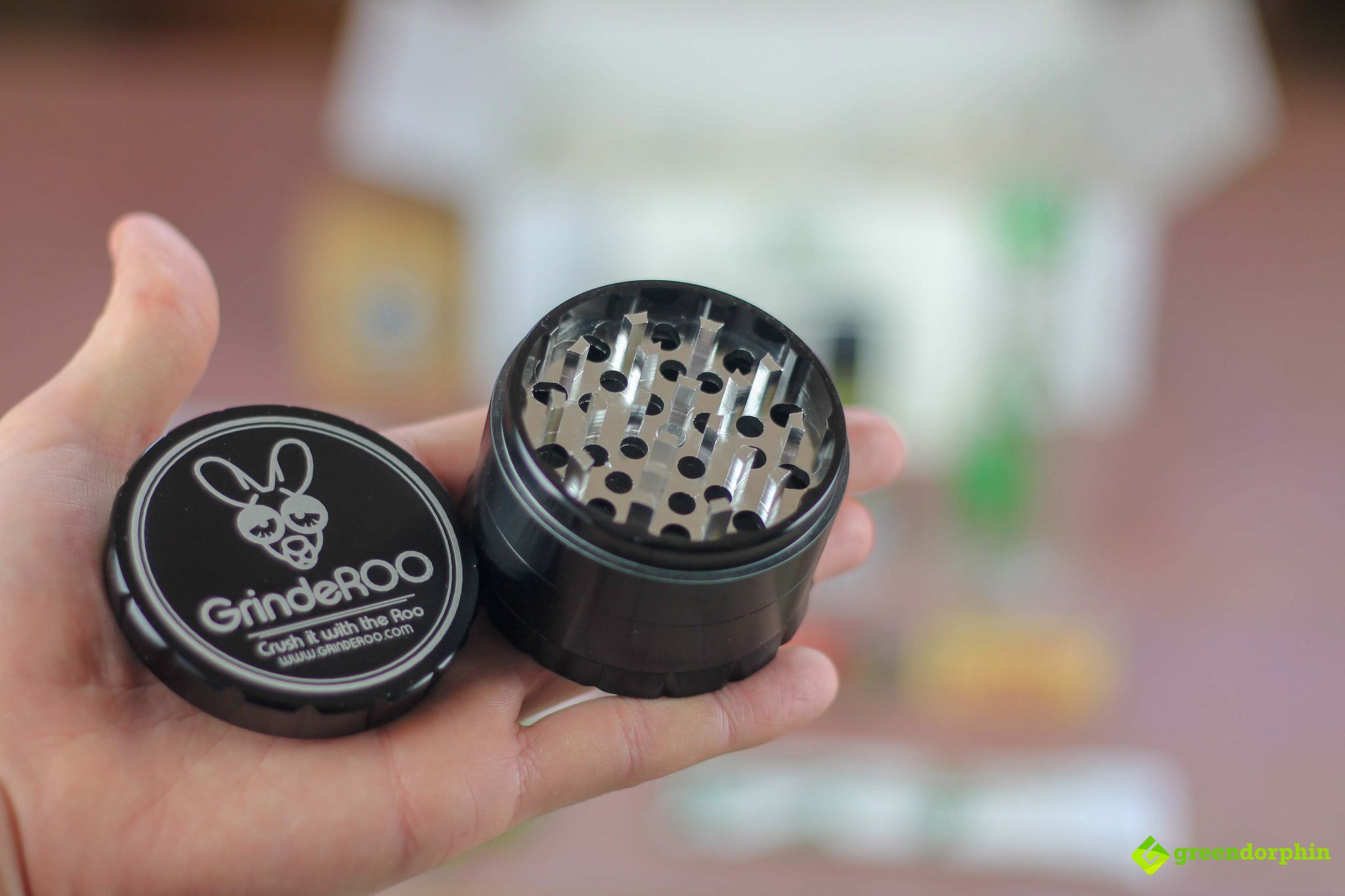 4. GrindeROO 4-Piece Premium Herb Grinder – RRP AU$29.99
The most versatile and efficient herb grinder to hit the market in the past year is without a doubt the GrindeROO 4-Piece Premium Herb Grinder from Australia. 
With precision teeth constructed from zinc alloy and aluminum alloy coated in stainless steel, the GrindeROO 4-Piece Grinder is one of the best weed gadgets to come out of Australia since the Gatorade bong!
One of the GrindeROO's best features, besides its next-level crushing ability, is its price! In a world where most 'premium' herb grinders are coming in at between $50 and $100, it's great to see a company out there that's respecting the average weed enthusiast.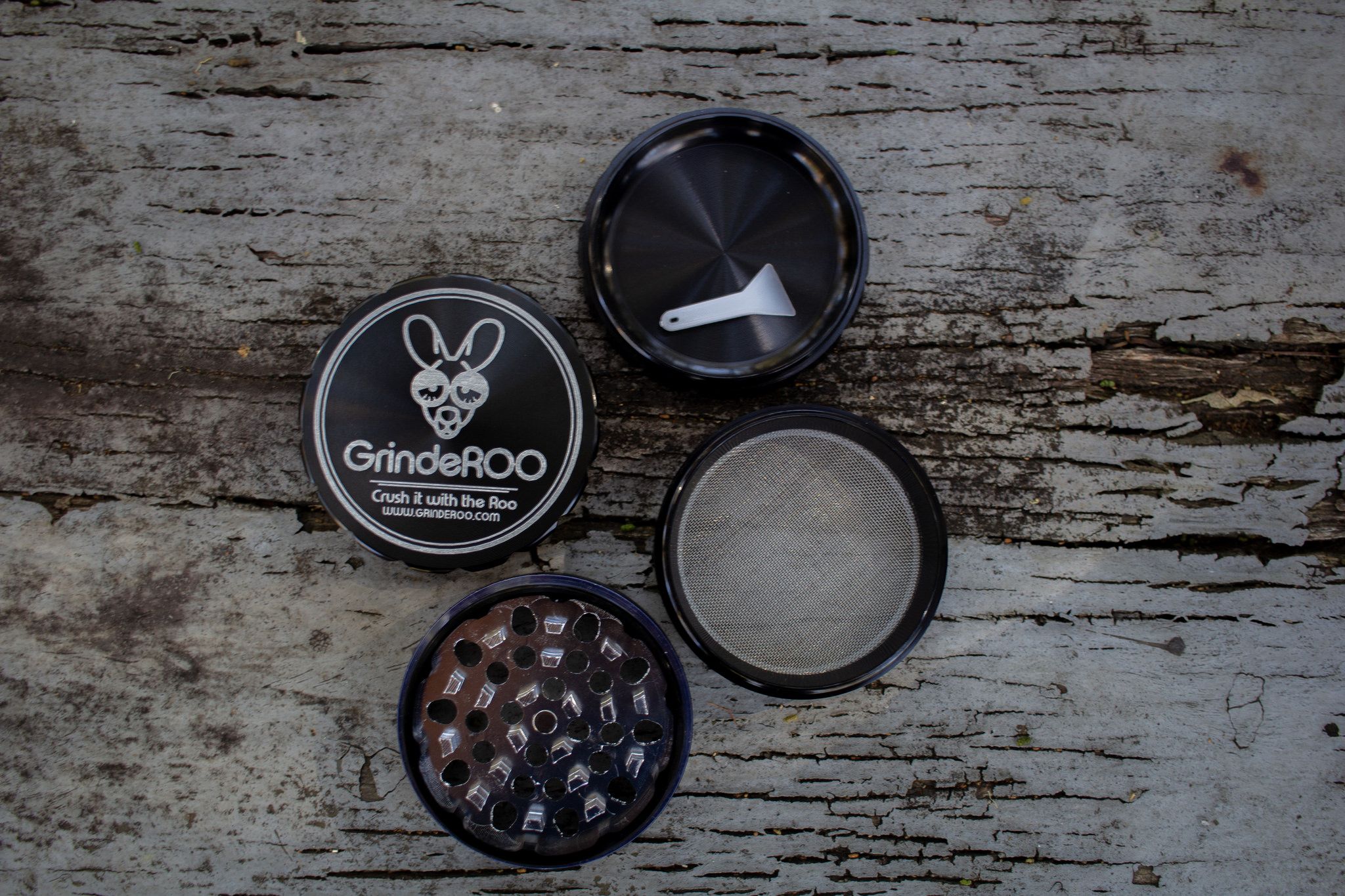 Another reason this device scored so highly on this Best Weed Gadgets 2018 guide was thanks to its double-width micron screen for excess pollen collection.
Most smokers these days can't be bothered collecting different grades of kief and prefer instead to go for bulk over micron size. With this double-width micron screen, you'll have a container pull of kief in seconds.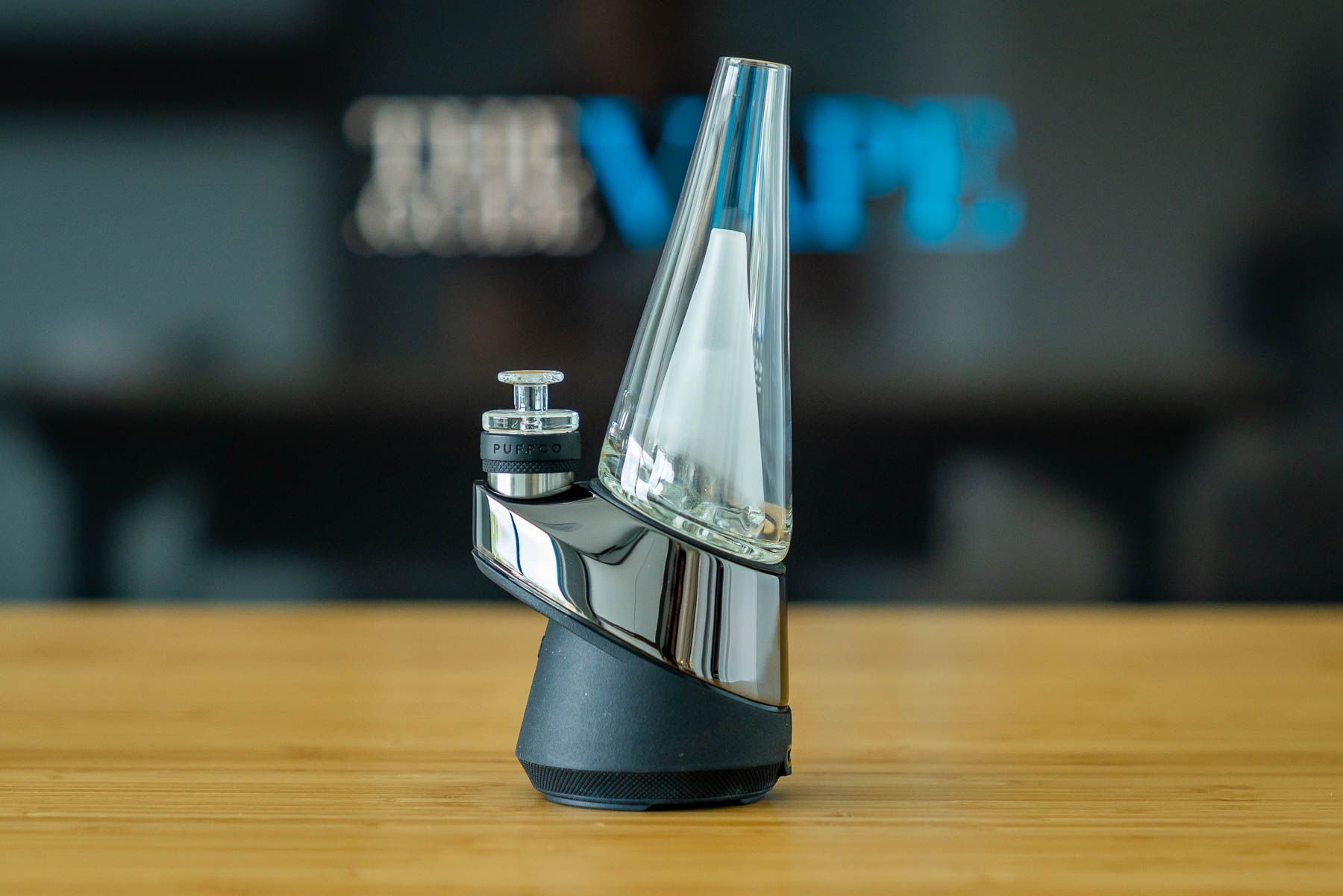 3. Puffco Peak Smart Rig Concentrate Vape – RRP $379.99
The first ever patented ''Smart Rig' to hit the market was the highly anticiapted Puffco Peak from Brooklyn-based concentrate vape designers, Puff Co Ltd.
Equipped with everything you could possibly need to get your dab on, including a carb cap, q-tips, dabbing tool, and even a spare chamber pod, the Puffco Peak is among the best weed gadgets to hit the concentrate scene ever!
This handy 'Smart Rig' features a number of temperature modes that allow you to filter between low-temp and high-temp dabs, and with the included ultra-light travel case you can take your dab session on the go with ease.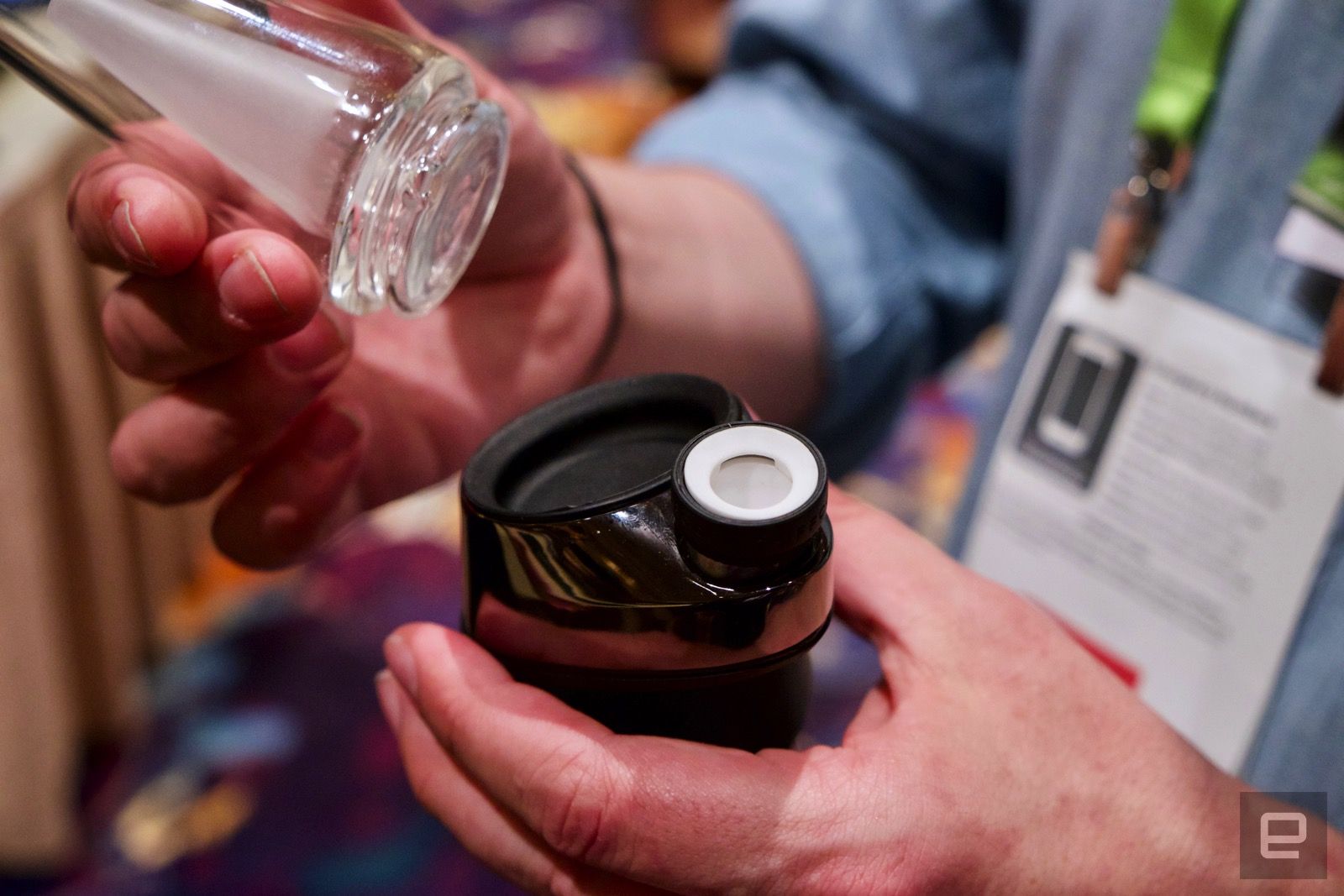 While the Puffco Peak appears to be super high-tech, which it of course is, in essence it's a lot simpler than you'd think! It's basically just an air-locked aqua bubbler on top of a battery base with an induction heating element.
To get your dab on, you simply wipe a glob of concentrate over the base of the wax cup while the preheat mode begins, then stick the carb cap on until the temperature has been reached. Either that or just dab like normal.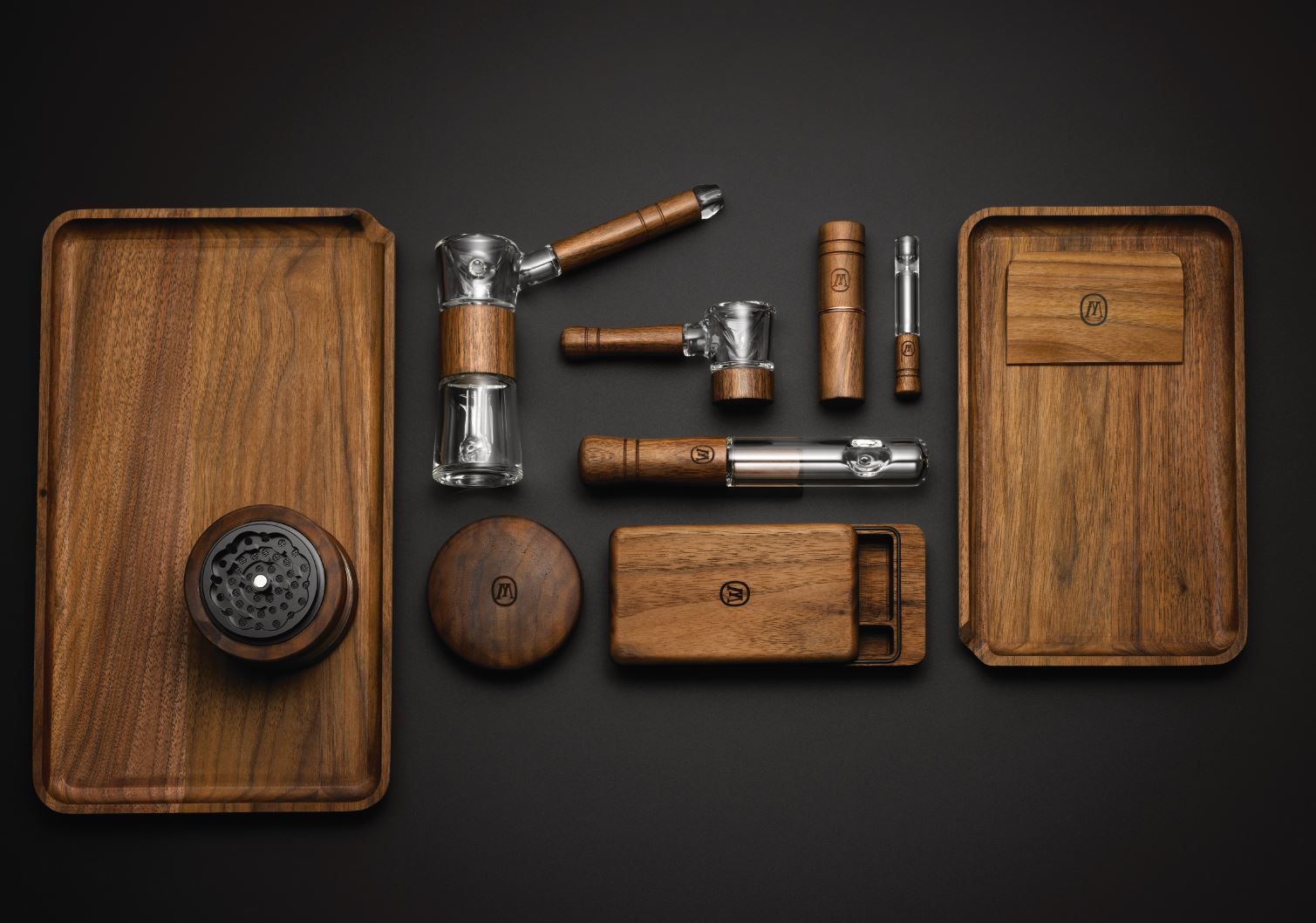 It's only fitting that some of 2018's best weed gadgets would come from the family of the biggest name in cannabis: the reggae legend Bob Marley.
The Marley Naturals range of hand-crafted smoking accessories hit the market last year and have been making huge waves all around the world.
Constructed from ethically-sourced wood, glass, and metal, these connoisseur-grade smoking accessories are about as classy as it gets!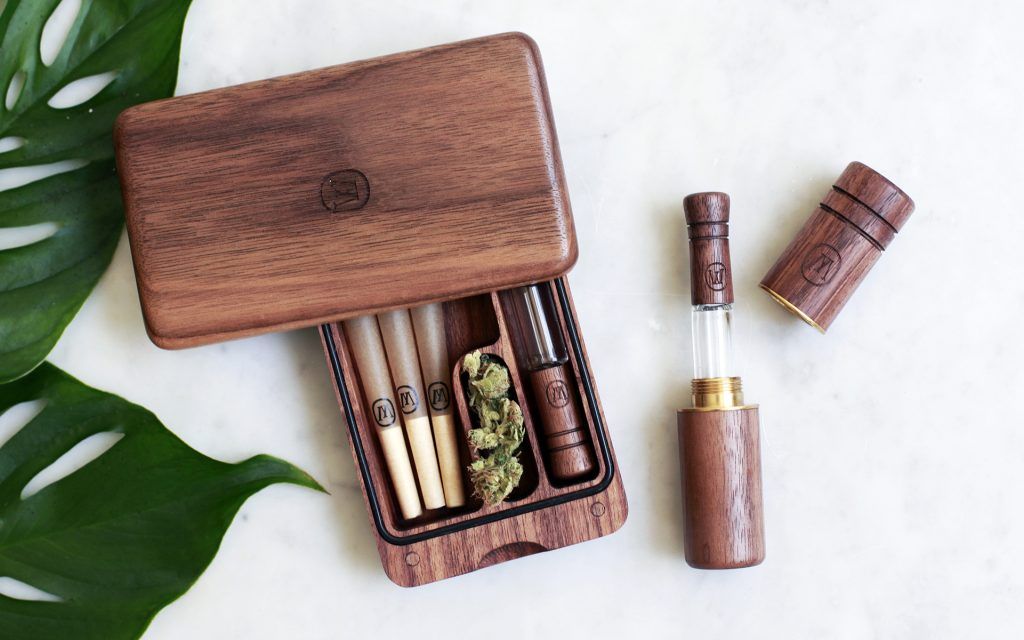 The Marley Naturals range includes glass taster pipes, a bubbler, wooden joint holders and carry cases, and even a full-sized bong!
If you're looking for an awesome sesh set for a friend or loved one, or want to grab that hard-earned, unselfish personal gift, the Marley Natural's range of smoking accessories has something for everyone.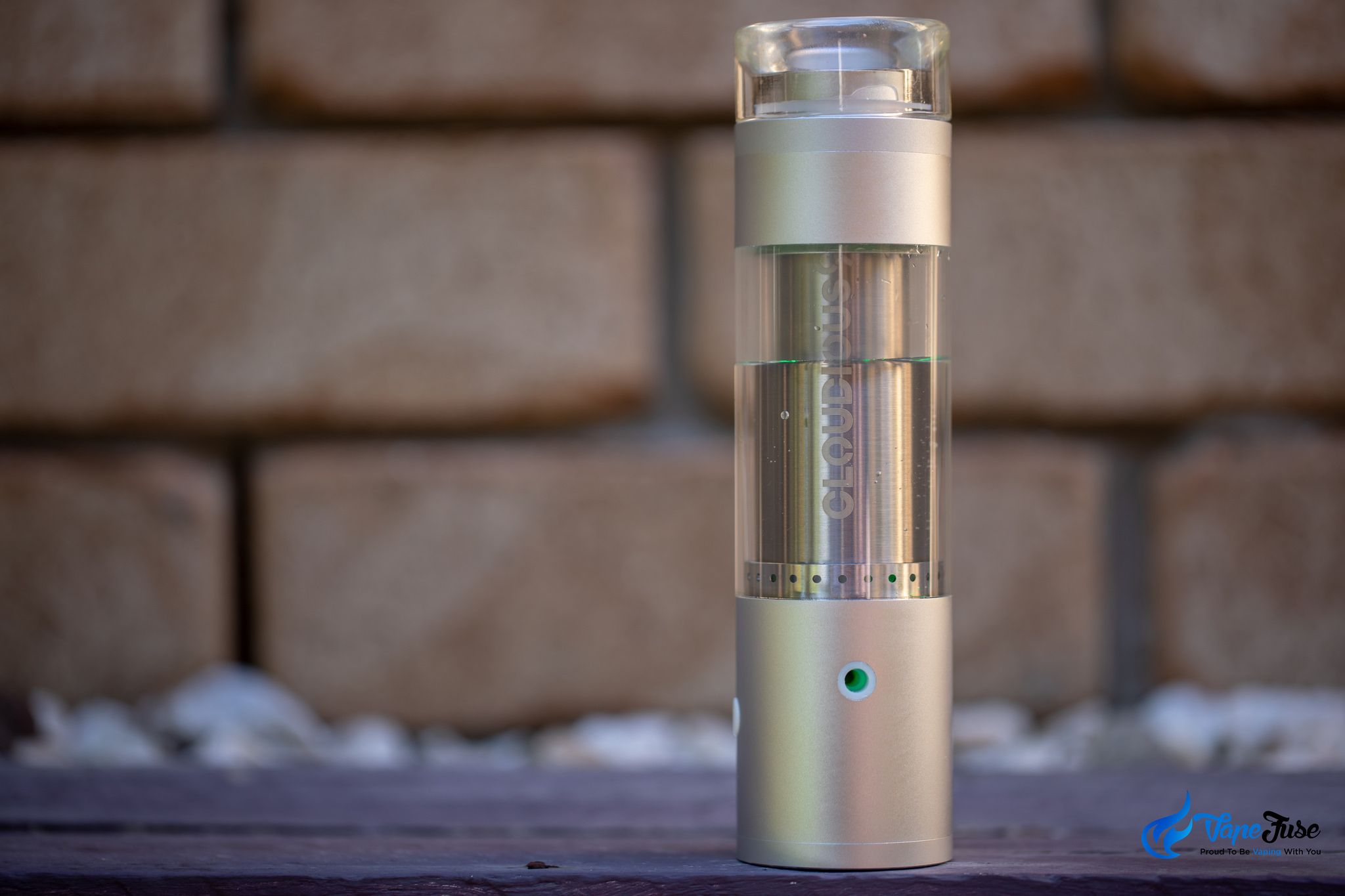 1. Hydrology9 Portable Vape by Cloudious9 – RRP $249.99
The coolest vaporizer to hit the stores in recent memory is the space-aged Hydrology9 Portable Vape from US-based Cloudious9. These guys have taken aqua-filtered vaping to new heights with this awesome offering.
Featuring a Teflon baking chamber that is filled from the bottom, an inbuilt aqua-bubbler, and no OLED display screen, the Hydrology9 vape from Cloudious9 is definitely not your traditional vaporizer.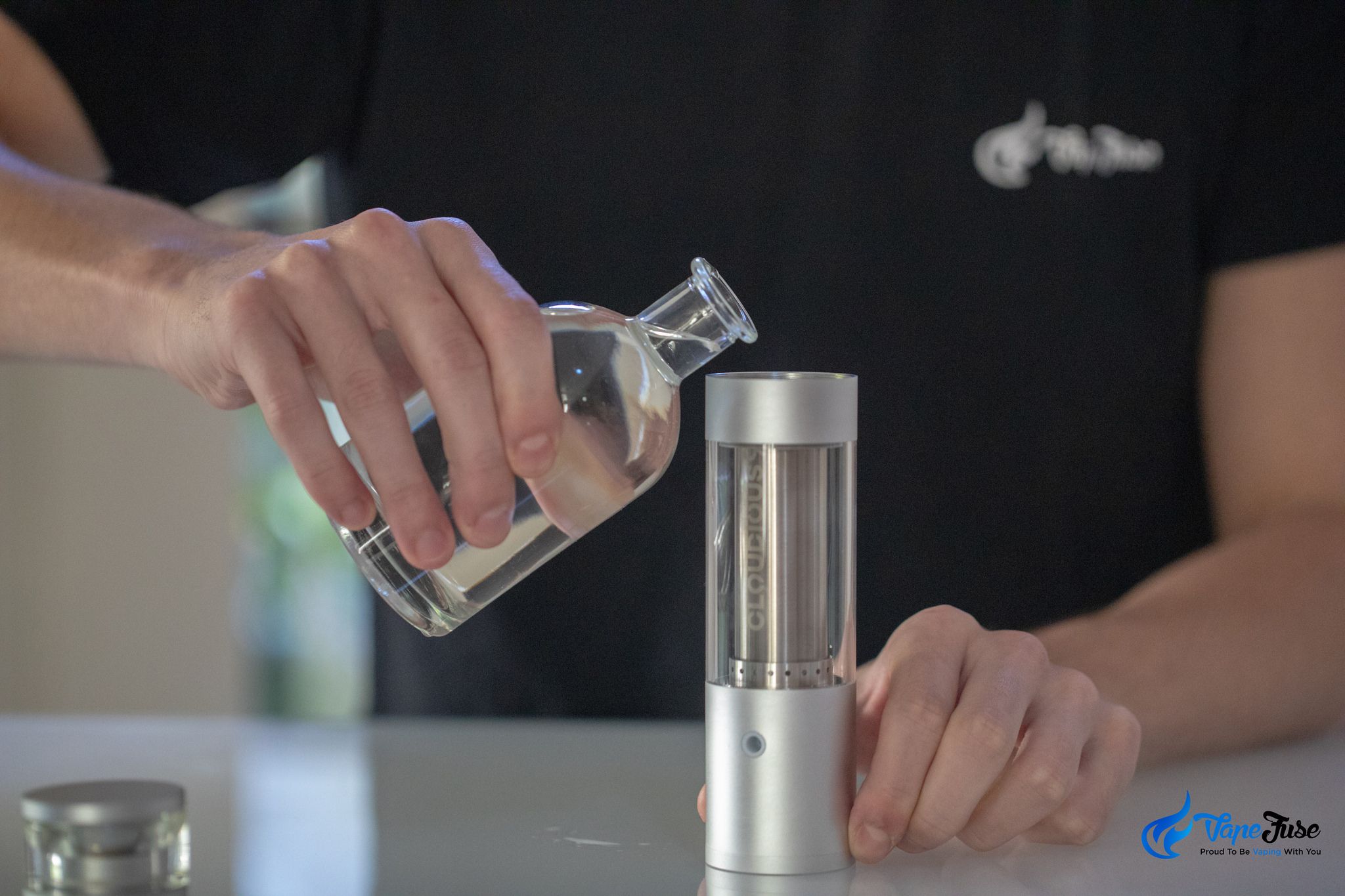 The Hydrology9's borosilicate glass top is roughly the same width as an OG beaker bong, and twists off to reveal the large water chamber within.
Easily taking the cake for 2018's best weed gadget, the Hydrology9 just beat out the Puffco Peak due to its accessibility, as most weed users still struggle to find cannabis concentrates.
If you've never tried vaping before and are looking to make the switch, why not start with the best? The Hydrology9 is super reminiscent of an actual bong, only without the combustion and ash.
In terms of flavor, this thing absolutely kills it! This poll on VapeFuse.com ranked it as the 'Best Tasting Weed Vape' of 2018, all thanks to that bottom-loading Teflon chamber and aqua-filtration.
We think these are the best weed gadgets that were released this year, but if you guys have any suggestions drop us a line below! I'm keen to see what you think!
Latest posts by Matt Buchanan
(see all)