Cannabis is quite popular in Australia. The lucky country has the perfect climate for the plant and Aussies are among the top 10 Cannabis consumers on the planet and did you know it has recently been legalized for medical use? Times are changing but do you know the history of Cannabis in Australia? Where it all began? It dates back to the 1700s!
Despite our love for the plant, it is hard to find an overview of how the history shaped when it comes to our relationship with this highly controversial plant.
In this article, I dig in a little bit to go through briefly how the Aussies' relationship with Cannabis has been formed and changed from the First Fleet to today.
The First Fleet Arrived – 1788
Australians relationship to Hemp and Cannabis goes back to the early days when hemp seeds were most likely brought in with the First Fleet to the request of Sir Joseph Banks.
Hemp was an invaluable and strategic raw material for every maritime empire for its versatile use. There are claims that Sir Banks might have had hoped to produce the vitally important hemp for the Empire in Australia.
Hemp makes the longest and strongest natural fiber on earth. Apart from the obvious uses of the fiber for sails and ropes as well as seeds for oil, it also provides food and medicine.
In the early history of Australia, cannabis cultivation was encouraged and its use as a raw material believed to be widespread and its medical properties are widely known.
The exact details of these early colonial days are not clearly known and often debated. The best insight has been offered by an Australian historian, Dr John Jiggens in his book, titled Sir Joseph Banks and the Question of Hemp.
As Doug Fine details in his book, Hemp Bound, the strategic importance of hemp for Britain (and every other maritime empire at the time) was well demonstrated in the United States, where Betsy Ross wove the nation's first flag made out of hemp fabric, Thomas Jefferson composed the Declaration of Independence on hemp paper, and colonists could pay their taxes with hemp.
Introduction of Hemp For Medicine – 1830's
Just like the industrial use of hemp, the medicinal use of Cannabis also came with the British.
Cannabis was introduced to western medicine by Dr. William O'Shaughnessy, an Irish physician for the British East India Company. Dr O'Shaughnessy lived in Calcutta, India in the early 1830s.
He learned about the medicinal uses of Cannabis and conducted years of experiments of his own to validate the claims he heard from the locals.
Dr O'Shaughnessy took large piles of Cannabis extract and provided it to physicians across the country. This Time Magazine article credits the introduction of medical Cannabis to England and US to him.
Medical Cannabis was greatly appreciated during these times. In 1890, Sir John Reynolds, most likely the Queen's personal physician called cannabis "by far the most useful of drugs for painful maladies".
This however early success with hemp and cannabis did not help to avoid a fall out just around the turn of the century.
How Cannabis Became a 'Drug' – 1928 to 1959
In the US, Cannabis began to be associated with Mexican immigrants at the time and laws prohibiting Cannabis started to appear in States bordering Mexico.
In 1914, drug use was defined as a crime in the US, under the Harrison Act.
There was no scientific evidence about any harmful effects of the plant, however between 1914 and 1937 over 30 States passed laws prohibiting Cannabis use.
The only reason why Australia introduced measures for prohibition seems to be the influence of the United States over the UK and ultimately the joined influence of the US and the UK on Australia.
Just like many other developed nations Australia signed the 1925 Geneva Convention on Opium and Other Drugs.
This was no surprise, there were substances that had to get under control.
Opium was a very popular drug at the time and Australia was among the world's largest consumers of it.
Cannabis use was not considered to be a problem at the time.
By 1905 there were laws in place prohibiting smoking of opium.
Medicinal Cannabis was widely available up until the 1920's in a form of 'cigarettes' called 'Cigares de Joy'.
The Federal Bureau of Narcotics was created in the US in 1930 and it began an aggressive campaign on Cannabis without any scientific evidence whatsoever. The efforts were led by Harry Anslinger and were far-reaching.
The now ridiculed Reefer Madness propaganda campaign was run in the US for years starting in 1936.
By April 1938, it has reached Australia. The front page of the Australian newspaper, Smith's Weekly, was running the headline 'New Drug That Maddens Victims'. The sub-headline went 'Warning From America'. The article  informed readers that the 'Plant grows wild in Queensland'.
Australia's got introduced to the word 'Marijuana' throughout this misinformation campaign, however, it did not have any negative effects on Cannabis consumption.
You can read more about this misinformation campaign here.
Back in these days, the US political influence had a large effect on Australian policy-making and we do have to look at happenings in the US as well as Australia to get the full picture of how Cannabis policy shaped at home.
By the 1960's the Vietnam War had built up significant opposition in the US as well as in Australia.
Strongman US President, Nixon was increasingly annoyed by the young protesters responsible for confronting him about the war.
The governor of the US State of Pennsylvania, Raymond Shafer chaired the National Commission of Marijuana and Drug Abuse and was tasked by US President Nixon to complete a review on Cannabis. He wanted facts to be able to crack down on the young people puffing clouds above their protests.
Even though the members of the commission were appointed by President Nixon and were mostly law-and-order advocates, the report came to the conclusion that Cannabis does not actually cause any of what the Reefer Madness propaganda campaign was claiming and it officially recommended decriminalization of personal possession and nonprofit transfer.
You can read the report here, however, let me quote a short paragraph from Chapter 5, Final Comments:
"Considering the range of social concerns in contemporary America, marihuana does not, in our considered judgment, rank very high. We would deemphasize marijuana as a problem."
The Shafer Report did not give Nixon what he wanted to stay and it was simply dismissed.
Even though it was clear to the president of the United States that the Reefer Madness propaganda campaign and the information distributed by the government, was completely wrong, he seemed to decide against the best interest of US citizens and allowed them to continue to be misinformed.
Despite Nixon being aware of the commission's recommendation to decriminalize Cannabis possession, it did not stop Australian right-wing strongman politicians, such as  Joh Bjelke-Petersen (QLD Premier) and  Robert Askin (NSW Premier) to bring the ideology to Australia.
Both of these Premiers bought into the misinformation put out by the US Government and supported a Nixon style 'War on Drugs'.
Their wish was their demand and a mini-war broke out, under Premier Askin, in 1973, when NSW Police tried to arrest people openly smoking Cannabis at the Aquarius Festival in Nimbin NSW, and a riot broke out with 6000 people participating at the event.
The events in Nimbin were followed up by a NSW Police raid in August 1976 only a few kilometers north of Nimbin at the Tuntable Falls Co-operative.
Queensland Premier Bjelke-Petersen had his own version of 'crackdown' lined up in Far North Queensland at the Cedar Bay commune. Queensland Police raided the remote community, officers using helicopters, four-wheel drives and even a boat to find only a small amount of Cannabis. Officers have fired their weapons into water tanks and burned down building on their way out.
The black market and criminal activity surrendering Cannabis distribution were consolidating into the hands of American style criminal gangs at this time.
In July 1977 local community leader and political, Donald Mackay disappeared in Griffith, NSW creating a whole underground story with organised crime and police corruption. Most Australians would know about this as it has inspired the television series episode on the Underbelly: A Tale of Two Cities.
I won't go into too much details, if you wish, you can read about this in more details in Dr John Jiggens' Thesis, titled, Cannabis Use, Popular Culture, and the Americanisation of Drug Policy in Australia, 1938 – 1988
American influence showed up in both directions though.
There was flow over of the events when things 'eased up' in the States and 9 States have decriminalized Medical Cannabis and President Jimmy Carter called for nationwide decriminalization in 1977.
Dr Jiggens mentions in his Thesis that NSW Premier, Neville Wran had outlined removing jail sentences for people that are convicted for possession for personal use.
Apart from these raids that generated a lot of media coverage, fortunately, things have not gone down the same direction in Australia as they have in the United States, where prisons got filled with citizens falling victims of their 'war on drugs'.
Prohibition is very costly in Australia as well, however as you can read in this article by Flinders University's Roger Nicholas and Professor Ann Roche, 'Contemporary Australian policing approaches aim to reduce the chances that someone arrested for minor cannabis offenses (like use and possession) will end up in the criminal justice system.'
Australian politicians openly radicule, failed ideologist, the most aggressive promoter of anti-cannabis propaganda Harry Anslinger, who was appointed the founding director of the Federal Bureau of Narcotics in 1930.
Melissa Park MP, Federal Member for Fremantle in Western Australia writes on her website:
"This war began in the early 20th century in the US under the influence of the first commissioner of the Federal Bureau of Narcotics, Harry Anslinger, who institutionalised his own fears."
As a result of the misinformed ill ideology of Anslinger, America has been imprisoning its citizens for decades. They are approximately 5% of the world population while they make up 25% of the world prison population. Totally out of control.
If you'd like to read further on that, Joshua Holland explains that in his article here that "In large part, that's the result of the "war on drugs"".
Cannabis in Australia 2014-2015

Share this infographic on your site!
Legalizing Medical Cannabis In Australia – 2016
We are in an obviously better situation than the US, however this still doesn't mean that ordinary everyday Australians can access this medicine that is vitally important for them or for their children.
I am certainly grateful that us, Australians are not exposed to such a treatment, however, things are far from perfect down here too.
Despite the overwhelming evidence of the beneficial effects of Medicinal Marijuana, The Australian Government has not prioritised the facts over the stigma and have not quite created a system that benefits the patients and everyday Australians.
 
Our most vulnerable, the young and mature people are most exposed.
Daniel's Story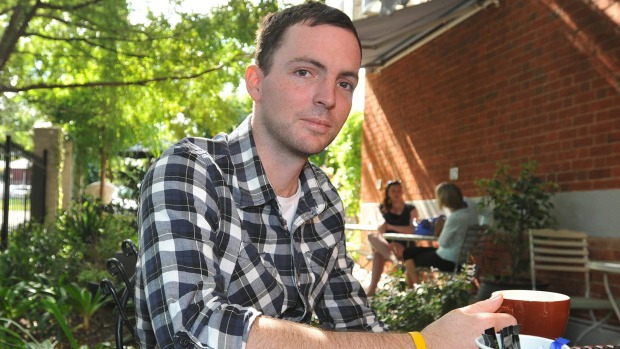 The story of the young Daniel Haslam took the nation by the heart and got a lot of people to listen.
In 2010 Dan was diagnosed with stage 4 bowel cancer at 20 and the only thing that showed any relief from heavy nausea and other side effects of chemotherapy was Medical Cannabis.
This humble handsome young Aussie became a national hero and wrote his name into Australian history by showing incredible stamina and passion for putting the spotlight on the issue of Medical Cannabis being the only relief for him and many others in his situation and the medicine is not available.
He tragically died in 2015, at only 25 years of age. He has done more for awareness in Australia for the potential of Medical Cannabis than anyone else. His parents keep campaigning on. You can read about Dan's story here.
Ben's Story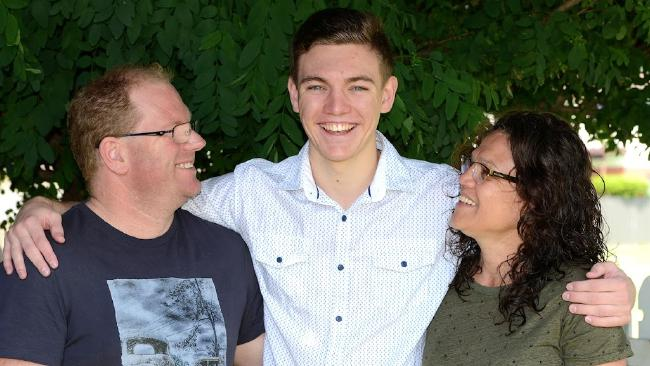 Another young Aussie that has been in the spotlight is Ben Oakley. He was diagnosed with a unique disease of the nervous system, called Stiff Person Syndrome.
The only solution for him to be able to live a quality life is with the help of Medical Cannabis Oil.
There are dozens and dozens of stories across Australia when parents have to break the law to provide the natural medicine to their children or they have to move overseas to a country, such as Canada, that has a working medicinal marijuana system.
There have been many countries and states in the United States that have been running successful Medical Cannabis programs.
Available data from research carried out in these jurisdictions point not only to less reliance on prescription drugs but also a decrease in suicide and drug overdose.
Communities where Medical Cannabis is available also experience a drop in violent crime, alcohol consumption and a nearly 9% drop in traffic fatalities.
Right now Medical Marijuana is already legal in Australia by law, and now we are just waiting for a system when patients can grow their own plants and everyone in need has access to this vitally important medicine that soon will be legally subscribed by a medical professional in our lucky country.
---
Is the cannabis movement ever-growing and expanding in your nation like Australia?
SHARE it with us by commenting below!
Latest posts by Krisztian
(see all)