Before and during the prohibition, marijuana was used as a self-medication for people who struggled with anxiety disorders like PTSD (post-traumatic stress disorder) and TBI (traumatic brain injury). Although studies examining the connection between cannabis and PTSD fear the so-called 'marijuana abuse disorder' as a potential threat during the period of rehabilitation, the evidence that PTSD and other trauma-related diseases can be fought with marijuana is almost overwhelming.
The question is: How does marijuana deal with PTSD and how can we use it effectively as principal treatment?
Treating PTSD with Marijuana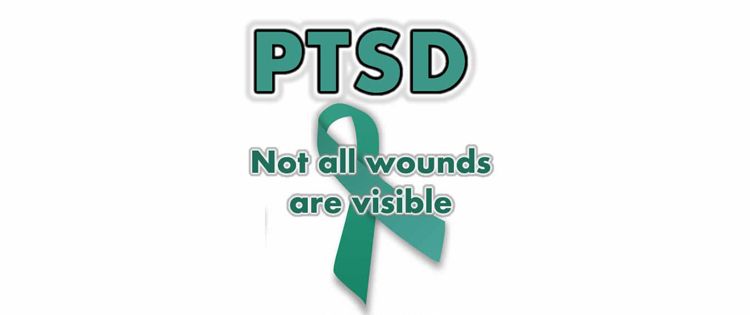 Post Traumatic Stress Disorder results from anxiety caused by intimidating moments in our lives, such as the explosion on a military field or sexual assault. A person who suffers from PTSD will experience symptoms of avoidance or hyperarousal, such as flashbacks and even insomnia. As there are changes in brain chemistry that appear at a traumatic event, stress hormones become hyper-responsive, which leads to lowering the levels of anandamide.
Anandamide is our natural endocannabinoid, responsible for both your mood and sorting memories in terms of significance. It would be troublesome to remember all those faces you saw outside yesterday, wouldn't it? It is anandamide that erases those people and events from your memory.

Is there an alternative to pharmaceutical anti-depressants?
Yes, it's THC. Tetrahydrocannabinol fills this endocannabinoid deficiency by triggering the same receptors that are activated by anandamide. Simply put, it substitutes a worn material of your endocannabinoid network.
There are even certain marijuana strains specifically for dealing with trauma. When given such treatment, a PTSD patient begins to be able to deal with traumatic memories resulting from fearful events. According to scientists, a CB-1 receptor lacking anandamide will result in chronic anxiety and impaired perception of fear. A fully-functioning CB-1 receptor, on the other hand, turns down traumatic memories and pushes them away into the abyss.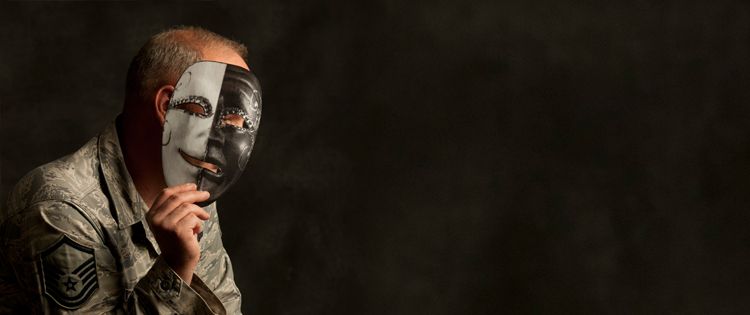 However, there are some risks included in the THC treatment. This cannabis compound can sometimes bolster anxiety symptoms in larger amounts, so in order to reduce the possibility of such symptoms, it's wise to counter Tetrahydrocannabinol with Cannabidiol, also known as CBD.
Cannabidiol blurs some of THC's effects, so it's particularly important to balance these two cannabinoids when treating patients who show worrying symptoms of anxiety. When living in a state that accepts the medical use of marijuana, patients with PTSD are advised to visit a doctor before beginning the treatment on their own.
PTSD is a serious disease and without any help, they may become unbearable. Amongst many other treatment methods, cannabis appears the safest and the most effective one, without causing the risks associated with consuming prescription pharmaceutical drugs.
As more knowledge is accessible to us on a daily basis, we should delve into the research and spread the educational value between our communities. Such a strategy will undoubtedly grab the attention of the public discussion, just like CBD did with epilepsy.
Treating TBI with Cannabis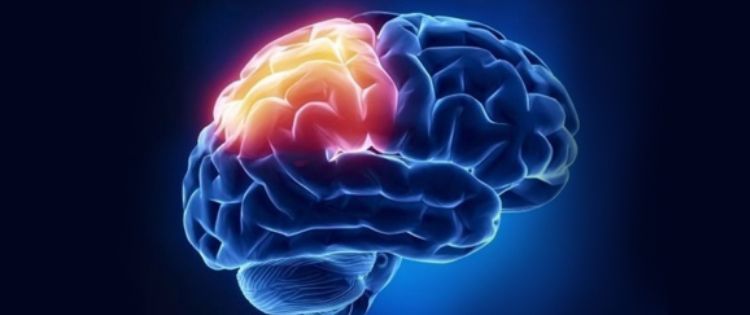 Traumatic Brain Injury is a health condition caused by an external injury of the head. Such an event entails serious and, almost always, chronic symptoms. TBI can be movement-related, speech-impairing, and sometimes may even involve mood altering or piercing headaches.
Nearly 52,000 people die from TBI in the U.S. each year and 80,000 patients struggle with debilitating disabilities. Actually, TBI takes away more lives than homicides and fatal car accidents combined.
Until recently, no major therapies proved effective in treating TBI symptoms. Fortunately, thanks to Prof. Yosef Sarne of Tel Aviv University, the medical community revealed that THC can protect the brain against long-term damage when applied shortly after the accident. More interestingly, the Israeli government approves the use of a low-dose THC or CBD treatment as a first-line method to Israeli combatants, who suffer from trauma.
The study of Prof. Sarne found that THC bolsters the process responsible for protecting important brain cells against severe biochemical processes when administered from one to seven days prior to, or up to three days after a traumatic event.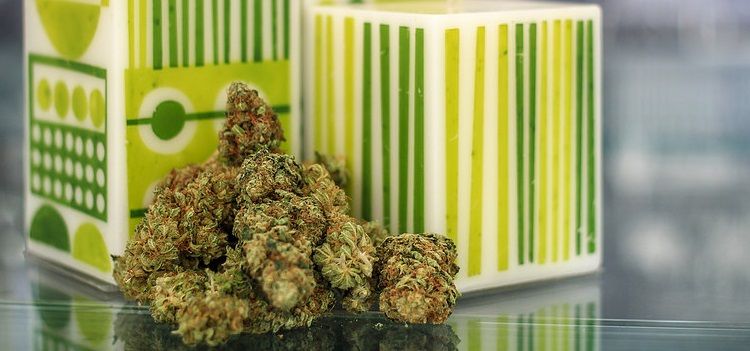 The Internet is full of successful stories. In Canada, a 54-year-old man suffered from TBI for years. His daily routine was limited to sitting sullenly on a couch and hating the world. Other than that, the man was afraid of going out and seeing people. Once he started using cannabis, he became motivated enough to go out, enjoy a day, sleep well, eat more, and put most of his meds aside. Now, he's a far cry from his former self.
While THC is still being examined, CBD, the non-psychoactive, anti-inflammatory, and neuroprotective cannabinoids may prove even more effective than Tetrahydrocannabinol. According to Japanese researchers, cannabidiol comes with greater antioxidative power and doesn't create tolerance to its neuroprotective properties.
Cannabidiol was used by Dr. Allan Frankel of Greenbridge Medical, who had a 45-year-old female patient. The patient had a severe car crash that resulted in a memory loss, anxiety, but, above all, she hadn't made any progress since the beginning of her treatment. When Dr. Frankel decided on administering small doses of CBD, the woman was like from a different picture. Her memory returned, her cognitive functions improved, and she was finally able to enjoy her days again – cannabidiol did an invaluable job for her.
Sadly, conducting relevant and restricted studies requires fighting with big bureaucracy, so the development of this particular branch of neurobiology runs at its own pace for now. Until cannabis is legalized in Canada, and the Federal Government of the U.S. reschedule it to a substance with high medicinal values and exceptionally low potential for abuse, many patients will continue to suffer.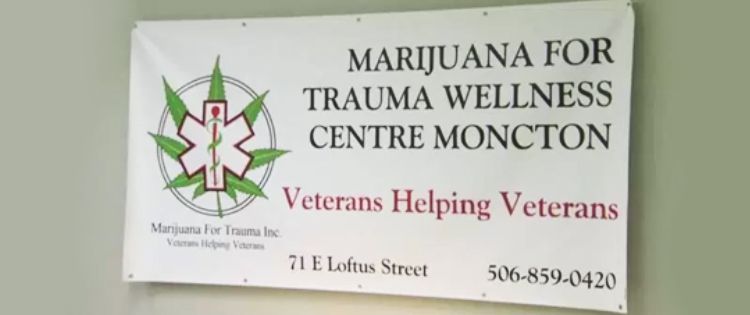 Marijuana for Trauma
Canadian war veterans established an organization named Marijuana For Trauma Inc. (MFT). Its mission is to improve the quality of life for all patients suffering from PTSD, chronic pain, anxiety, and other health conditions.
At Marijuana For Trauma, the experienced and trusted staff will claim the necessary paperwork and inform you about the potential entitlements you might not be aware of. Whether you're seeking a strain consultant or a natural health expert, MFT will do everything to guide you through your medical cannabis experience.
Lastly, if you suffer from any trauma-related disorder and you're on the verge of losing hope for any betterment of your situation, consider cannabis your method of treatment; nevertheless, before you do so, always remember about consulting your medical professional before undertaking any further steps.
---
Do you know of someone who can benefit from this development in medical marijuana? 
Share this story and let's spread the news.