For many people who takes medical Cannabis or who are simply into recreational Cannabis, they see Cannabis as a lifestyle. Having a Cannabis-infused lifestyle can be exciting and stylish all the same with Cannabis accessories since you can take the whole Cannabis experience into a much-personalized level. For states and nations wherein Cannabis is legal, it is not too hard to express one's fondness, passion, or advocacy towards Cannabis.
Accessorize Your Canna Experience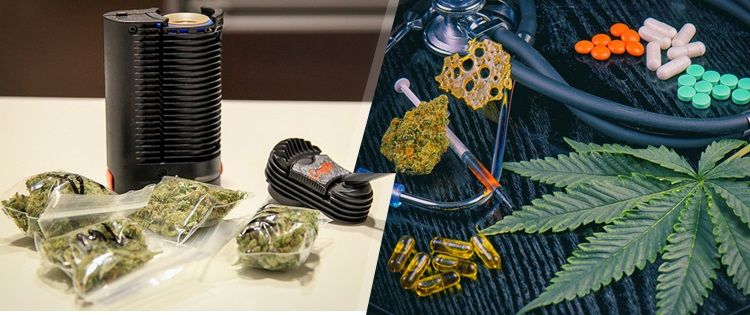 Whether you vape, ingest, dab, or smoke it, a canna-seur should always be on the lookout for the trends. In this article, we have researched and surveyed the top Cannabis accessories you must have this season. Some of them are really good, practical finds, but there are fancy ones which are definitely worth the price.
Vape Tool Pro Tool Scoop
Image courtesy of Grasscity.com
If you love smoking concentrates and essential oils regularly, Vape Tool's Pro Tool Scoop is the accessory for you. With its ergonomic tip design, the number of concentrates and essential oil that can be held in each dab is maximized. All you need to do is use the tip of the dab tool to hold and place the concentrate or essential oil into your preferred heating element.
With its scoop tip design, the Pro Tool Scoop is the perfect tool to clean hard to reach places. This accessory is made with high grade surgical stainless steel and is compatible for nails, domes, and vaporizer filling chambers. There is also no need to worry about a broken tool as the Vape Tool Pro Scoop comes with a lifetime warranty by its supplier, Vape Tool.
Effin Clean Multi-Surface Pipe Cleaner
Image courtesy of Grasscity.com
For that truly flavorful cannabis experience, you have to make sure that your smoking device is clean. Getting rid of the tar, resin, and build-up on your smoking device is now as easy as it can be with Effin Clean Multi-Surface Pipe Cleaner.
An odorless, non-toxic, and environment-friendly bubbling powdered cleanser, Effin Clean makes your smoking devices as good as new. There is no need to shake or scrub the effervescent cleanser and it leaves no stains at all. The cleanser is safe for use on glass, metal, ceramic, and acrylic but it should not be used for wooden or electronic smoking devices. Each box of Effin Clean Multi-Surface Pipe Cleaner comes with 12 single-use packets for that fresh and hassle-free smoke.
Soleri Flume and Fruit Fantasy Ceramic Accessories
Image courtesy of Sweetflag.club
A handmade ceramic pipe from downtown Los Angeles' Ben Medansky Studio, the Soleri Flume is the perfect pipe for unwinding after a long day at work or during a peaceful weekend stroll.
On the other hand, for those who like smoking out of an apple pipe, the Fruit Fantasy is the pipe of choice. This ceramic apple pipe can also easily disguise as an office accessory or home décor if you want to keep your love for cannabis discreet.
GrindeROO Shark Teeth Medium Coarse Magnetic Grinder from VapeFuse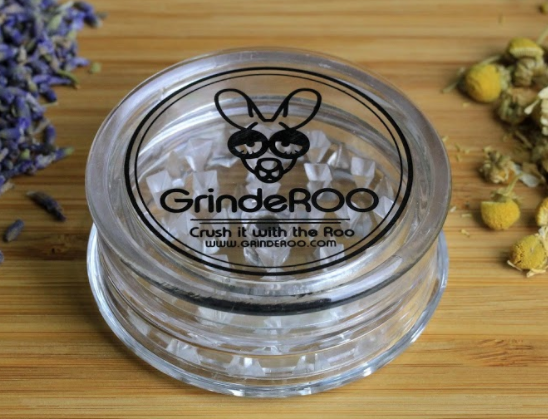 Rolling joints or filling up your pipe can be a dragging task without a grinder. VapeFuse's GrindeROO Shark Teeth Medium Coarse Magnetic Grinder makes it easier to grind your cannabis so that no weed is wasted.
A medium coarse shark teeth grinder with three pieces of transparent plastic, GrindeROO is suitable for all dry herbs and comes with a magnet and lid for easy storage. There is no effort needed in using the 55mm grinder. Just take it apart, place the herbs inside, assemble the grinder and start grinding your material to your ideal consistency and you're good to go.
CloudV Aqua Bubbler from VapeFuse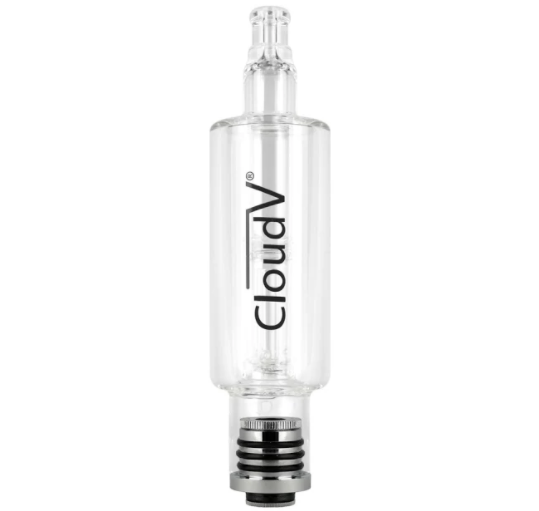 Personalize your vaporizing experience by adding VapeFuse's CloudV Aqua Bubbler to your Cloud V Phantom Premium. Made of high-grade glass material with a sturdy metal base holder, the CloudV Aqua Bubbler features a non-spill construction even if you turn your bubbler upside down. The Aqua Bubbler works by cooling down the vapor and adding moisture as the vapor goes through it. With this, you will release a smooth vapor that will not cause throat irritation.
Using the CloudV Aqua Bubbler is simple. First, you take the aqua bubbler from your atomizer then you tip it over so you can fill it with water. Afterwards, you turn it around and swiftly take a draw so the water is trapped in. Finally, carefully reattach the water-filled glass to your atomizer which is connected to your CloudV Phantom Premium Vaporizer. By following these steps, your vaporizing experience will never be the same with the CloudV Aqua Bubbler.
LEVO Infuser
Image courtesy of Levooil.com
The infusion of homemade oils and cannabutter is a tiring and messy process. But with LEVO, infusing is now as simple as it can be. LEVO makes it possible to infuse at home as easily as you can make coffee or tea.
The process of infusion involves controlled heat to transfer the flavor, scent, color, and nutrients from your herbal material to the oil or butter of your choice. Through LEVO, oil infusion is automated and you can now enjoy homemade edibles without all the mess that preparing them can make.
---
Upgrade your Canna- Infused Lifestyle 
Getting the right and quality Cannabis accessories are essential for you to be able to get the most out of your weed. It is also important for canna-seurs to invest in good and quality accessories for you to have a satisfying experience. And of course, a little advice before cashing them out, make sure you get it with a direct seller or a certified distributor with its warranty intact.
---
What is your personal top pick in our list?
Share with us in

the comments section below!