Home for the elderlies can be safe havens for our senior loved ones. If it is assistance in any activity such as diet, exercise, socializing, and taking medication, the elderly will receive the proper care from these facilities.
But what about seniors who take medical marijuana for health purposes? While exact numbers are difficult to identify, surveys show that the use of cannabis among seniors continues to increase.
For example, between 2006 and 2013, the National Drug and Health survey found that rates of cannabis consumption in people 65 and older rose by 250%.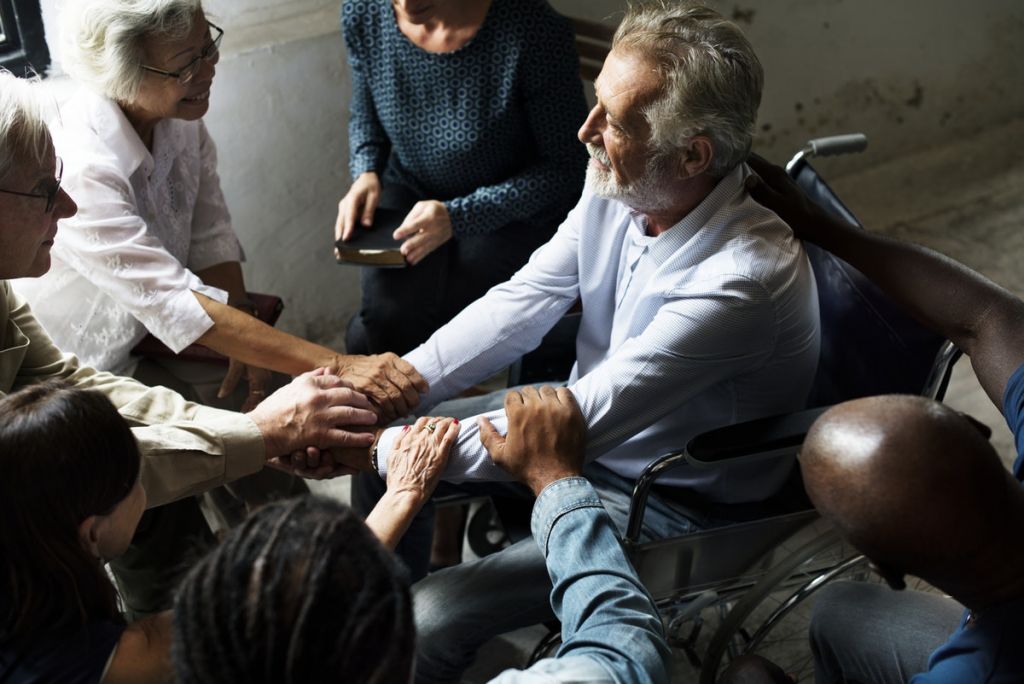 As legalization continues to grow and more than half of the states in the country have some kind of medical program on cannabis use, it should mean that nursing homes can find ways to accommodate medical cannabis for their elderly residents, giving them a better quality of life.
However, it seems that this is not the case.
Cannabis-Positive Facilities
Presently, there is no database for registered nursing homes that approve cannabis, nor is there a record that might be helpful in locating and evaluating this kind of homes.
From roughly a hundred well-known state nursing homes located at California, Colorado, Maine, Montana, New York, Nevada, Oregon, Washington, and Vermont- only three nursing homes disclosed that they allow the use of cannabis in their facilities for those with medical cards.

One of them was The Hebrew Home in New York City. The elders in the facility are allowed medical cannabis access in this nursing home as long as the cannabis is kept hidden and regulated by the staff when it is not in use. The Hebrew Home also has a medical cannabis expert inside the home for their residents.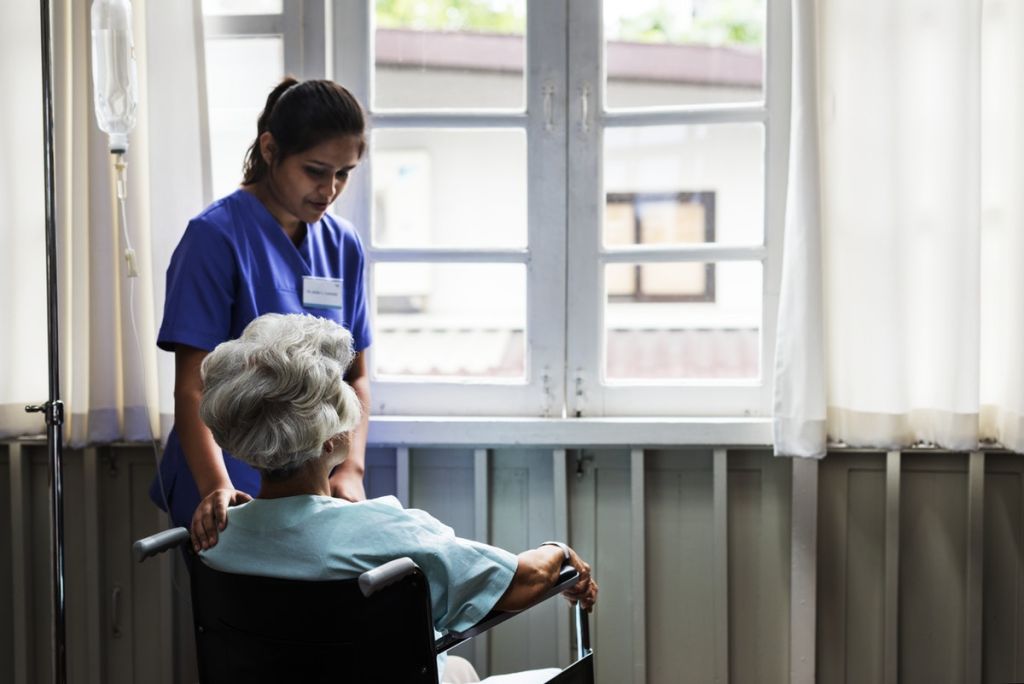 Another nursing home that offers medical cannabis is theAnderson House in Seattle. Although Anderson House is okay with it, the facility does not allow smoking within their premises, rather they permit the elders who are using medical cannabis to access tinctures or edibles.

Finally, there is Life Care Center of Reno, located in Nevada. Even though they are not very outspoken with the permission of cannabis in their facility and while they do not allow smoking or vaping, they permit edibles if the resident has a condition approved by their on-site doctor for medical cannabis, such as improving appetite.

Not only is it difficult to find a nursing home that allows medical cannabis, it seems to be a question that most have not yet considered- even in legal states.
Medical Marijuana Clashes with Medicare
Only a very small handful of nursing homes were pragmatic, interested, and willing to engage in the subject of cannabis.
One woman in a nursing home in Montana sympathetically said that while she is waiting for things to change in the future, the nursing home where she works has not even considered this probability.

An administrator at a nursing home in Oregon, who wished to remain nameless, spoke openly about obstacles that stood in the way of seniors using medical cannabis in nursing homes.

"You know, it's funny," the nursing home staff said, "we just legalized for recreational use as well as medical, but no… we don't allow it."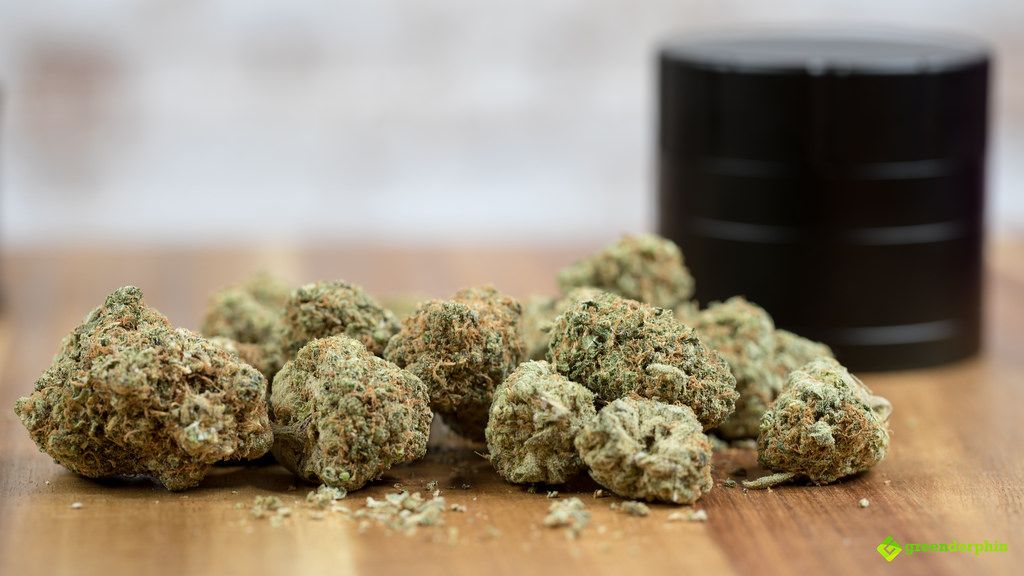 He said that it's not the fear of marijuana use that prevents the use of medical cannabis in nursing homes. The administrator explained that nursing homes are a heavily regulated industry. He added that factors such as the inability to accurately determine the dose is a major issue and the other one is Medicare.

Medicare is a single-payer health care program funded solely by the federal union of the government of US. The program provides coverage to more than 49 million Americans, and while not all seniors, a large portion is over 65. In fact, those between the ages of 65-67 make up 16% of Medicare subscribers.
Medicare is also responsible for funding large portions of nursing homes. In fact, some of the nursing homes replied that they are funded by Medicare when they were asked regarding cannabis.
It means that nursing homes funded by the US government cannot or may not allow patients to access medical cannabis due to a continued federal ban on cannabis.
The administrator of the nursing home in Oregon strongly believes that there are ongoing conversations regarding this issue. He also trusts that the utilization of medical cannabis in retirement homes is something that government officials are looking into.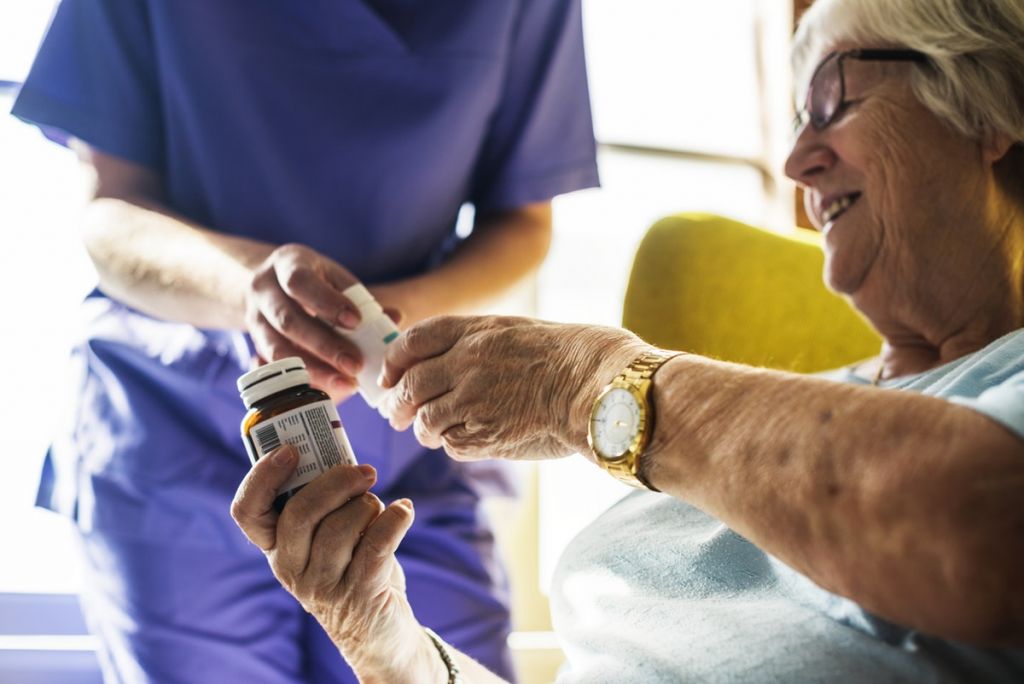 It is dismaying and sad that at this age of cannabis reform, the elderly- arguably the most essential demographic that needs medical cannabis for their medication are denied access to it, particularly if they are residents of a nursing home.
There is a brutal irony in moving to a care center and as a result, denied one aspect of care that can help improve the quality of life for so many.
As the reforms on cannabis continue, it is worth asking what can be done for residents of senior homes and continue to push for reform. 
---
What are your thoughts on allowing the use of cannabis in nursing homes?
Share them with us in the comments below.