The cannabis industry is one of the fastest-growing in the world, and it is not showing any signs of stopping.
On the contrary, it seems that it will only get bigger. The fact that it was worth a staggering $15 billion in 2019 confirms that.
Here are some fascinating numbers related to the cannabis industry that will most likely leave you speechless.
The Proof is in the Numbers
The US cannabis industry is divided into four industries — recreational cannabis, medical cannabis, CBD, and hemp.
The medical cannabis industry is currently in the lead—valued at $7.2 billion. The hemp market worth $4.6 billion is catching up.
In third and fourth places are recreational cannabis and CBD oil worth $3.2 billion and $2.1 billion, respectively.
The sales have reached an all-time high in the industry, and that leads to new job openings and great opportunities for a new career path.
For example, as a master grower, your average salary could be around $104,000, and as a dispensary owner, you may earn up to $2.75 million.
The cannabis industry is also a great place for women because it seems that they hold more than one-third of all executive positions.
The Future Looks Bright
According to some estimates, the market will continue to grow at a rate of 14%, and it is expected that spending on cannabis worldwide will reach an unbelievable $66.3 billion in 2025.
At the moment, the US is in the lead when it comes to the cannabis business. However, according to some predictions, Europe will take over by 2028. It is estimated that it will become an industry worth $136 billion.
The medical cannabis industry is expected to jump ahead in sales and completely change the dynamics of some of the most popular modern medical treatments.
The more research conducted, the more new ways of treating numerous health conditions.
As more and more entrepreneurs and businesses entering the cannabis industry is just one proof that there is a brighter future in bringing a wide variety of cannabis products and cannabis strains like Gucci Og at everyone's doorstep.
The Bottom Line
It seems that the cannabis industry is about to enter its golden age. That comes as no surprise considering how much good it can bring to the world.
For more cannabis statistics check out the infographic below.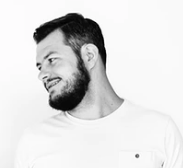 Latest posts by Jarad Wilson
(see all)