You may have tried it in cooking, you might have vaped it or smoked it, but now you can also use CBD topically as part of your skin care regime!
Since CBD oil and hemp oil have become more widespread, these natural oils are starting to appear in everything from shampoos to facial masks.
Let's take a look at CBD oil and its newfound role in skincare.
What is CBD Oil?
Readers of this site will probably be familiar with cannabidiol (CBD) and its derivatives (such as CBD oil). However, for newcomers to cannabis, let's go over the basics.
Cannabis sativa, the cannabis plant, contains around 200 compounds that give the plant its unique fragrance, taste, and effects. The main compounds are cannabinoids and terpenes. The greatest concentration of these compounds is found in the flowers and buds where the plant's resin is produced.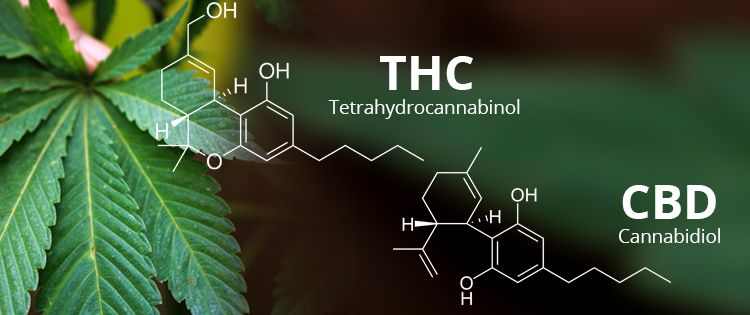 Some of these—like CBD and THC—act on the endocannabinoid system in the body and produce physical and psychological sensations. Others—like the terpenes myrcene and pinene—are primarily responsible for giving cannabis strains their unique aromas.
From the Plant to Your Bathtub
To obtain CBD oil, the flowers, buds, and other plant material (stems and leaves) of either marijuana or hemp are mixed with a solvent or put through a high-pressure CO2 extraction process.
The oil is then separated out to isolate the CBD, which can be mixed with a carrier oil for internal or external use (for a specific concentration) or the whole (hemp) oil can be added to a skin care product directly.
In beauty products, you might often find "hemp oil" and "hemp seed oil" listed as ingredients instead of "CBD oil." What is the difference?
While CBD can be extracted from both the hemp plants and the marijuana plants, hemp oil can only come from the hemp plant and typically has lower levels of both THC (less than 0.3%) and CBD in comparison to marijuana cannabis oil.
Hemp seed oil is extracted from the seeds of the hemp plant—and while it contains many of the moisturizing properties of hemp, this oil typically has no CBD or THC.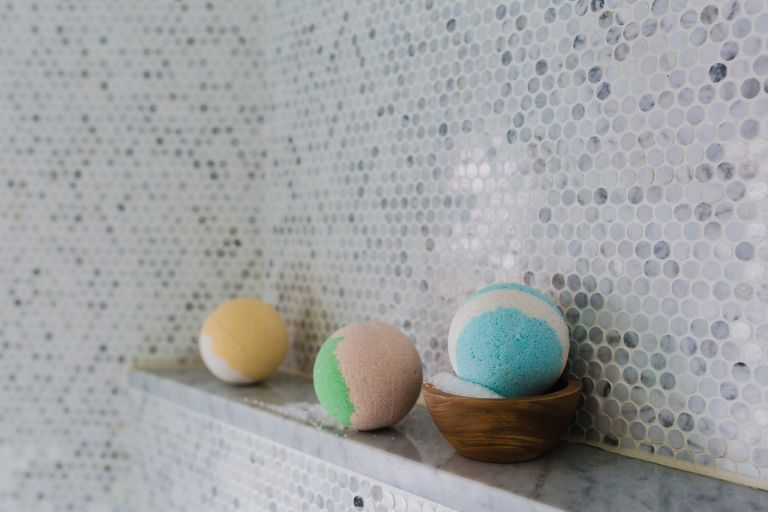 Choosing the Right Oil for You
The kind of CBD or hemp oil you want to have in your beauty products and cosmetics really depends on your individual health needs and goals.
Hemp oil and hemp seed oil can offer properties such as moisturization, while a true CBD oil could give you its other benefits as well—such as general relaxation and possibly some relief from muscular aches and pains (based on anecdotal reports only).
However, no matter which type you choose, it's a good idea to invest in a product with high-quality oil that has clear labeling and is lab tested.
Why CBD Oil for Beauty?
When taken internally, CBD is popular among those who suffer from pain, anxiety, insomnia, and seizures. But what about CBD in beauty products and cosmetics? What does it have to offer?
While research on CBD for skin care is very much in its infancy, hemp oil is generally recognized as a useful skin care ingredient due to its skin-friendly nutrient profile.
Essential Fatty Acids for Moisture
Oil from the hemp plant (including CBD oil) is high in essential fatty acids such as gamma-linolenic acid (GLA), oleic acid, and linoleic acid. These fatty acids provide nourishment to the cell membranes and strengthen the skin's moisture barrier.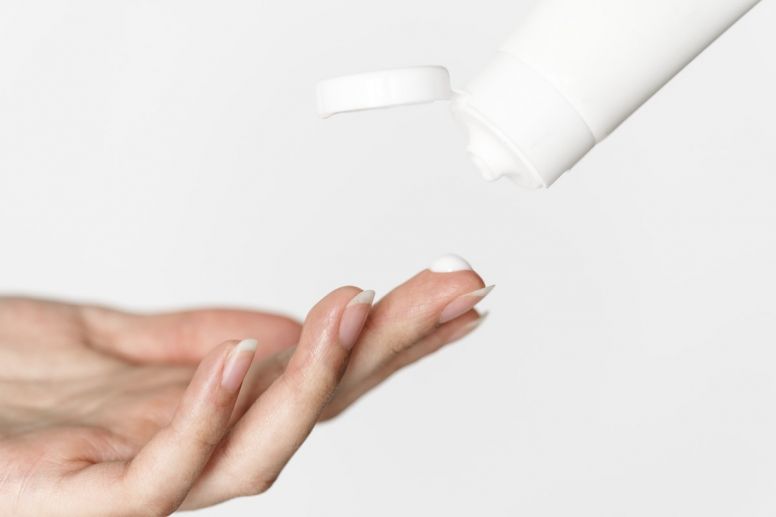 Essential Amino Acids for Rejuvenation
Amino acids are the building blocks for protein, and when applied topically with hemp or CBD oil, are thought to improve collagen protein synthesis.
Support for collagen synthesis is especially important where the skin has been damaged by UV radiation and for people reaching their mid-to-late 20s when the body's natural collagen production starts to decline.
As the substance that gives skin its shape, collagen is crucial for maintaining firm and supple skin.
Vitamins for Healthy Skin Tissues
In addition to fatty acids and amino acids, hemp (and CBD) oil contains the skin-friendly vitamins A, C, and E.
Vitamin A is involved in keeping skin tissues healthy, vitamin C encourages collagen production, and vitamin E is important for repairing damage from free radicals.
Benefits of CBD Oil for Your Skin
With this stellar line-up of nutrients, CBD and hemp oils are becoming more and more popular in skin care products and their benefits for skin care are being studied scientifically.
For example, CBD is not only shown to be a potent antioxidant, but research shows that it may also have anti-inflammatory properties that could help to promote clear and healthy skin.
If your skin is oily or dry, CBD could also be a good choice as it appears to have an oil-balancing effect.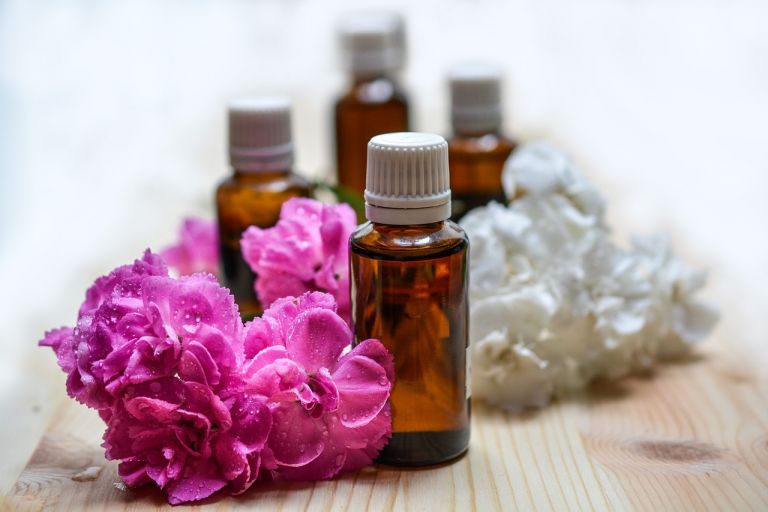 You can find CBD oil and hemp oil in:
Makeup
Facial masks
Cleansers
Skin creams
Lotions
Body butters
Soap
Bath bombs
You can even make some of these products yourself using a recipe such as this one for hemp soap.
But Wait… There's More
Just as it is being used in skin care, CBD and hemp oils are also appearing in shampoos and other hair products. The omega-3 content of the oils are thought to moisturize the hair and increase its strength and vitality.
To use CBD on your hair, you can find a commercial CBD shampoo or add some CBD oil to your regular hair products.
Enjoy the CBD on Your Skin and Hair
With so many possible benefits, CBD for your skin and hair is well worth a try.
As a substance that is generally recognized as non-toxic, it's a safe and natural ingredient to use on your skin. To test for a possible allergic reaction, try a small amount of the CBD skin care product on your arm first before using it on more sensitive areas.
If you find these products helpful, you could even give some away as gifts and share the CBD love!
Due to medical conditions or other issues, if getting in and out from a bathtub is causing difficulties for you or for your loved one, walk-in bathtubs can offer a great solution. You can get more information here.