Cannabidiol, or CBD, is the chemical ingredient of the cannabis sativa plant that is used to make such products, like tinctures, edibles or cosmetics. This substance can provide you with a high level of calmness and relaxation, or even help you treat some ailments.
It is necessary to remember that contrary to its 'cousin,' delta-9-tetrahydrocannabinol (THC), which is the main active compound of marijuana, CBD has no psychoactive effects on your body.
There is a lot of research on cannabidiol right now, and its potential health benefits are being studied more thoroughly. Apart from the impact on your body, also another thing that needs our attention. CBD bioavailability is really important because it determines the way that this substance should be taken.
In order to make you more aware of this subject, we have collected a list of four things to know about CBD bioavailability. We hope it will be helpful to you!
1. Oral CBD Bioavailability
Taking CBD orally is a prevalent method because it is something people are very familiar with. You can, for example, eat food or drink beverages with this substance, as well as simply swallow pills, the same as your daily vitamins.
However, you need to take into consideration that all of this requires digestion. As a result, most of the CBD in the products you use is broken down by your liver before it reaches your bloodstream.
Most of the studies on that show that the oral CBD bioavailability varies from 10% to 20%, but there is also some research stating that it is just 6%. Therefore, although it is the most popular way of using cannabidiol, it provides you with the slowest and the less effective results.
2. Sublingual CBD Bioavailability
Sublingual application of CBD means holding drops beneath your tongue. You can use, for example, a tincture, a strip, or spray with this substance.
In this case, bioavailability is a bit higher than in the case of pills, drinks, and food because it can reach from 20% to 30%. The route to the bloodstream is more direct and faster in this way as it omits the liver, and this organ affects bioavailability to a great extent.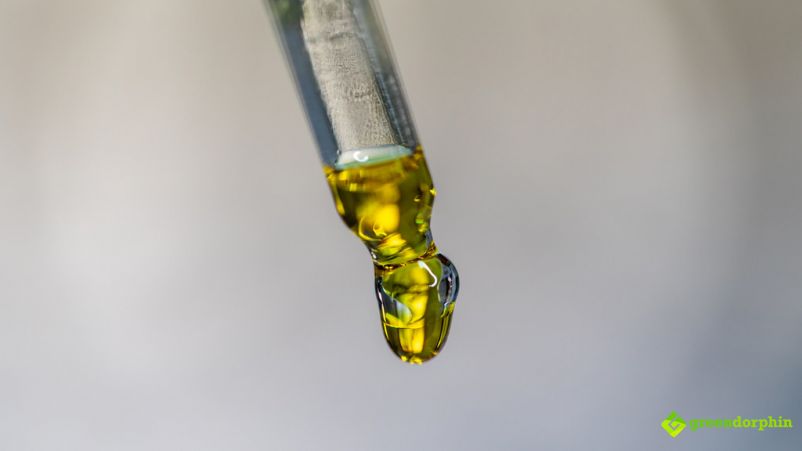 In order to maximize the effectiveness of CBD tinctures or similar products, you should hold the liquid under your tongue for at least 30 seconds. The rest can be swallowed, of course, but it will be acquired to a smaller degree as if it was a pill.
3. Topical CBD Bioavailability
Interestingly enough, you can also take CBD to your organism topically, through your skin.
Using this technique, you engage the peripheral nervous system and its endocannabinoid receptors to acquire this substance. For this reason, it can be an excellent way to ease the pain in a specific area of your body, for example, sore muscles or inflamed joints.
However, as the CBD reacts with the local receptors of your skin only, it will not reach your bloodstream. Therefore, the topical application will not be efficient in providing relief in those conditions which need CBD to bind the cannabinoid receptors in the central nervous system and the brain. It includes, for example, epilepsy, insomnia, PTSD, or anxiety.
As in the case of sublingual administration, in the topical method, you need to keep in mind what the appropriate way of application is, so as to obtain the best results possible.
There are some pores in your skin, but in fact, it is not that porous, as it is supposed to be a protective barrier for your internal organs. For this reason, you should use CBD topicals vigorously and liberally on the chosen area of your body, so that this substance could actually be absorbed.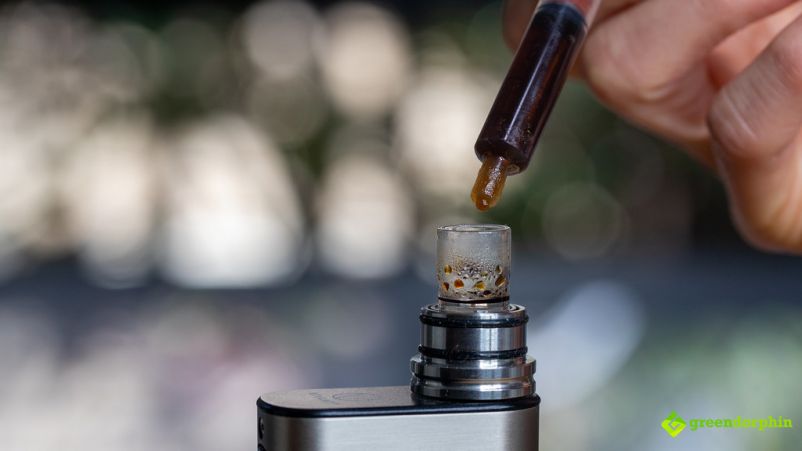 4. Intranasal CBD Bioavailability
CBD can also be inhaled with such tools as a vaporizer or a vape pen. In this way, this substance is absorbed through your lungs very quickly.
It is because the CBD reaches your bloodstream directly and is capable of travelling and binding the proper endocannabinoid receptors in your organism.
The intranasal CBD bioavailability usually reaches from 34% to 46%, but there is also some research showing that it can achieve as high rates as 56%. What is more, the effects can be felt very quickly – you will experience them just within around ten minutes after the inhalation process has started.
Conclusion
All in all, the method you choose depends on your needs and preferences. If you do not need a dose of CBD to be quick and highly effective, but you prefer to take it most easily, and more pleasantly, you can try foods, drinks, or pills.
However, for people in need of fast and strong results of cannabidiol, the sublingual or intranasal method is recommended. Moreover, if you want CBD to provide you with relief from a muscle or joint pain, topical cosmetics can prove useful.