As CBD products have become more popular, more misconceptions have arisen among consumers than ever. Some skeptics even believe that CBD can cause them to feel high or act abnormally.
Fortunately, researchers have gone a long way towards dispelling these rumors. Not only do pure CBD products not cause any high, they may actually improve user health over time.
What is CBD?
CBD, also known as cannabidiol, is one of the primary organic compounds that constitute the Cannabis sativa plant. Despite its resemblance to THC, CBD itself has no ability to create any intoxicating or addictive sensation in the user.
In fact, many cannabis users have turned to CBD since it's gentle enough to be used in a social or work setting. Instead, CBD is valued for its ability to positively bolster mental, physical, and emotional health with recurrent use.
Research has demonstrated that CBD can be used in the treatment of a multitude of health conditions.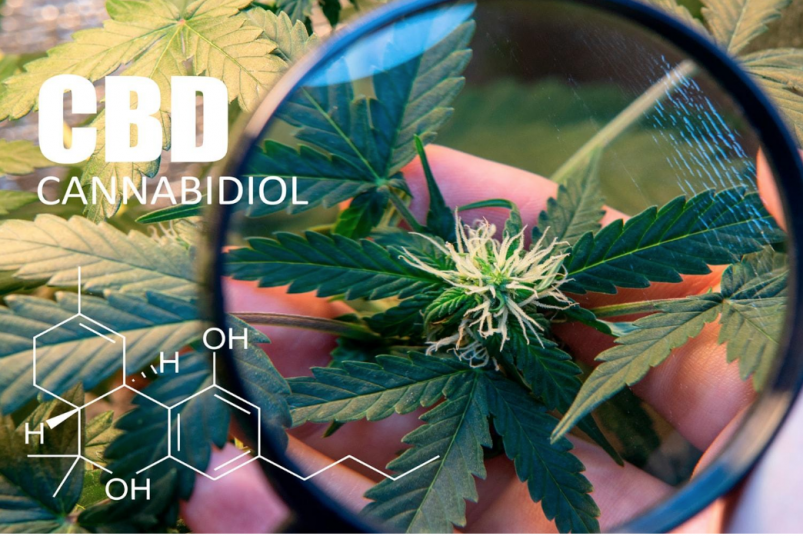 According to longitudinal studies, cannabidiol may ease the symptoms of conditions that include:
Chronic pain worsened by inflammation, such as arthritis, joint pain, and neuropathy
Skin conditions like eczema, psoriasis, acne, and facial redness
Rheumatoid arthritis, type I diabetes, and other endocrine or autoimmune disorders
Depression, anxiety, social issues, and PTSD
Poor appetite, nausea, and fluctuating body weight
Multiple sclerosis, epilepsy, and other neurological or neurodegenerative conditions
Does CBD Get You High?
So – does CBD get you high? As stated above, the answer is technically no. Pure cannabidiol products that have only slight traces of THC have no physiological capacity to get you high.
However, there are important distinctions between different cannabidiol products that will cause different mental and physical health effects.
Before you opt into any treatment, you should consider what will work most beneficially for your specific condition. It's vital to conduct research and consult with your primary care physician in order to determine the right treatment plan.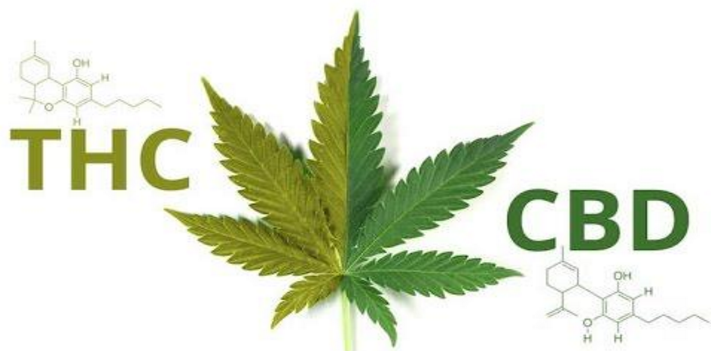 Different Types of Cannabidiol Products
There are three major types of cannabidiol products that each creates different effects in the user:
Isolate,
Full Spectrum and
Broad Spectrum.
CBD Isolate
Isolate products are comprised of pure cannabidiol, which has been carefully extracted from the hemp or cannabis plant. Using a process known as winterization, every compound and cannabinoid aside from cannabidiol is separated from the plant.
At the end of extraction, you're left with a 99 percent pure white powder that can later be made into capsules, oils, tinctures, and topical creams.
Contrary to popular misconception, CBD Isolate has absolutely no ability to get the user high. By definition, CBD Isolate contains 0.0 percent THC, which is the psychoactive compound that creates the psychoactive response and cognitive distortions.
CBD Broad Spectrum and Full Spectrum
In contrast to Isolate, both Full Spectrum and Broad Spectrum CBD contain all the phytocannabinoids that come from the hemp or cannabis plant.
Cannabinoids are simply the active compounds found in Cannabis, like CBD, THC, CBN, and CBG. In addition to these organic compounds, these products also contain plant oils, terpenes, and other healthy additives.
However, Broad Spectrum does not contain any detectable amount of THC. Many customers prefer broad spectrum since all the non-intoxicating cannabinoids work together to create a stronger relaxation, focus, and pain-relieving effect.
On the other hand, Full Spectrum CBD does contain THC. This means that Full Spectrum CBD may cause an intoxicating effect on the user, depending on the concentration of THC found in the original plant.
However, most high THC CBD products barely cause any high, since the CBD works to mitigate the psychotropic effects of the plant.
The Verdict on Different CBD Types
Generally, the vast majority of legal CBD products are either Broad Spectrum or CBD Isolate, which don't cause any high in the user.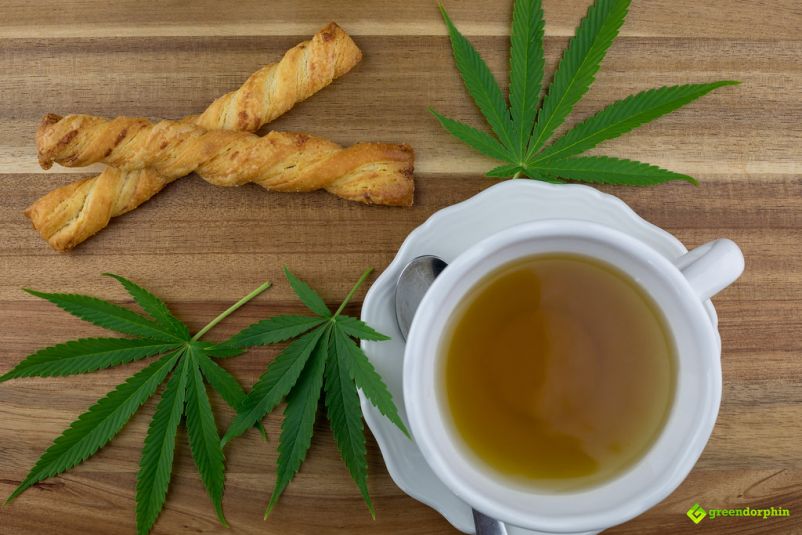 All Happy Tea products are derived from industrially certified, domestically grown hemp crops that contain strictly no more than 0.3 percent THC concentration.
Rest assured that Happy Tea products, like CBD Green Tea and CBD Tea for Sleep, are sourced from reputable, legal, and robustly vetted hemp sources.
The Mental Effects of CBD
By now, you're probably wondering to yourself: if CBD doesn't get you high, what exactly does it do? Well, don't despair – there's a reason why first-time customers become diehard fans after just a week of regular use.
Aside from the potentially beneficial physical effects, CBD is well regarded for its ability to promote relaxation, focus, and better sleep quality in the user. For example, the best CBD tea for focus includes green and black teas that better support productivity at work.
Professionals from different industries are opting to cannabidiol-based remedies in order to treat persistent mood disorders, like depression, attention deficit, and generalized anxiety.
CBD works by binding to specific receptors in the mid to lower regions of the prefrontal cortex, which promotes gentle changes in cognition, problem-solving, nausea, and appetite.
It's believed that CBD may cause neural pathways associated with excess rumination and negative thinking to disengage, resulting in a more balanced mental state.
Many consumers select CBD Green Tea and CBD Tea for Sleep in order to get a slight energy boost. In addition to being chock full of antioxidants, the best CBD tea for focus often features some caffeine to better bolster focus and mood improvement.
Make sure to visit Happy Tea in order to explore some of the best CBD solutions currently available.
Latest posts by Michael Madsen
(see all)