Honey is one of the greatest natural products out there, and we're lucky enough to enjoy it thanks to our beloved bees! The thing about honey is that not only it tastes heavenly, but it also offers a large variety of health-related benefits. If you think that honey can't get any better than that, think again! CBD Honey is making a bold appearance on the market, and here is everything you need to know about it.
What is CBD Honey?
CBD Honey is just what it sounds like: a combination of honey & CBD that fuses the benefits of both into one delicious product. Both honey and cannabidiol (CBD) have been used on their own for quite some time now for their positive health-related properties. So, it's not very surprising that these two products are being combined, and with great success.
Honey has a fantastic shelf life, and the addition of CBD does little to hamper this. That means this is one CBD product that will stay 'good' on the shelf for a while, provided it's kept out of direct sunlight.
Sometimes, CBD Honey will also contain other beneficial ingredients like herbs, turmeric, or terpenes. As long as the product contains honey + CBD, we'd consider it CBD Honey!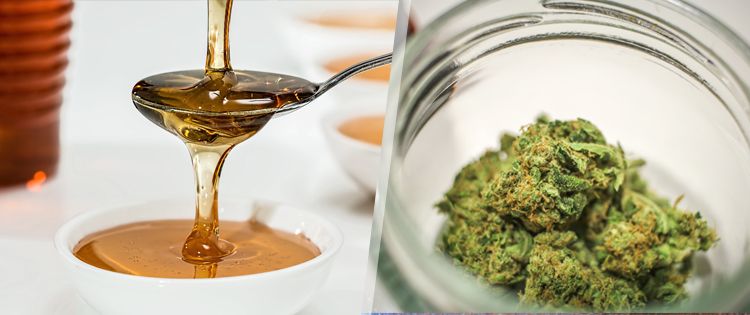 Why is CBD Honey Beneficial?
On one hand, honey, as we already know, is one of the healthiest natural sugars out there. On top of that, quality honey:
– is rich in antioxidants
– has been found to potentially improve heart health
– is a prebiotic and might help gut health
– may help burns and wounds heal more quickly
– is especially beloved around flu season to alleviate sore throats and decongest runny noses.
CBD, on the other hand, has other reasons for being beneficial. Cannabidiol is derived from the cannabis plant, so it's completely different from honey.
CBD is a fantastic natural anti-inflammatory, which means in some situations, it's a great discomfort-reliever.
CBD has also grown popular for its ability to relieve tension and stress, as well as potentially improve sleep.
When you add all these benefits together, it's no wonder CBD Honey became a thing! It's one product that holds all the benefits of both.
All of these factors help make CBD Honey one of the best choices for a healthy body, especially with ongoing current events and COVID still peaking in the U.S.
Thanks to the benefits of these two ingredients, CBD Honey typically provides:
– An increased sense of calm
– Better sleep
– Soothed skin
– Potential relief from allergies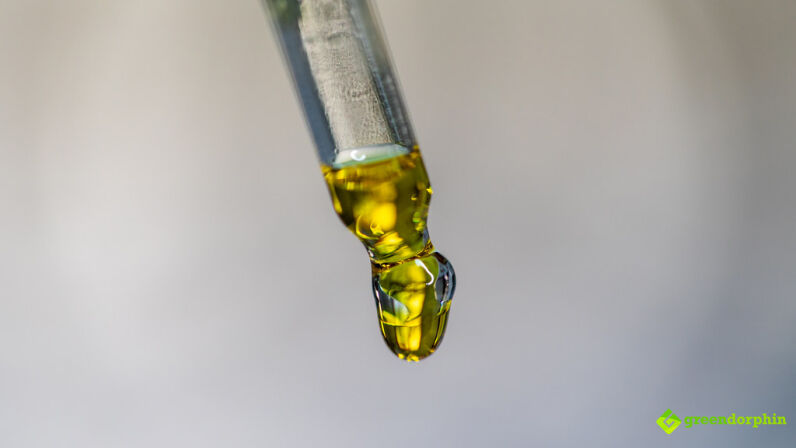 Where to Buy CBD Honey?
When looking for the perfect jar of CBD honey, you should always make sure that you find one of exceptional standards – that means look for a combination of clean, organic honey and high-quality cannabidiol extract.
This will ensure that you get to fully experience all the benefits the product should come with.
As with any CBD product, purchasing from a vendor that makes their third-party lab testing results available is the way to go, as CBD is an unregulated market. Third-party lab tests allow you to be sure of what's inside, the strength, the quality, & the purity.
High-quality honey should also be used of course, like the Texas Wildflower honey that's in all the CBD Honey from Grassroots Harvest– they've got three flavors made with all-natural terpenes for exquisite taste & effects, plus lab tests up on their site.
Final Thoughts
CBD Honey should be your best friend not just for flu season, but also all year round! All of the wonderful ingredients inside CBD honey work together in harmony to create a blend that's anti-inflammatory, antibacterial, soothing, relaxing, and most importantly, a treat for your taste buds.
Try CBD Honey today to experience the benefits of CBD & honey combined into one truly wonderful product!
Latest posts by Amelie Roux
(see all)