CBD, also known as cannabidiol, is a compound found in cannabis plants with uncountable medicinal properties. The positive effects of CBD include pain alleviation, anxiety reduction, sleep regulation, etc.
The possibilities for the application of CBD are truly endless. The ongoing research will prove the efficiency of the product in due time. Comprehensively, CBD is a product that has an ideal safety profile alongside numerous health benefits, making it a perfect product.
What Are CBD Joints?
CBD joints are joints that you smoke that possess CBD. Cannabidiol is usually derived from hemp flowers with pain alleviating and inflammatory properties. It also has a relaxing effect on the user, which helps with concentration and anxiety.
CBD interacts with our body's endocannabinoid system, which signals the body to enter a calm state, ultimately reducing pain and inflammation.
There is not much research to back these claims, and CBD products, except for Epidiolex, do not have the FDA's approval. However, user experiences prove that cannabidiol is indeed helpful with various health issues.
How Are They Different from Marijuana Joints?
Since both come from the same plant family, you must wonder how they are different. The main difference is that marijuana joints include a fair amount of THC, while CBD joints contain little or no THC.
THC is another compound present in the cannabis plant, which is mind-altering and has a 'high' effect on the user. Most people who take marijuana joints are for this purpose only, while one can consume CBD joints for medical purposes.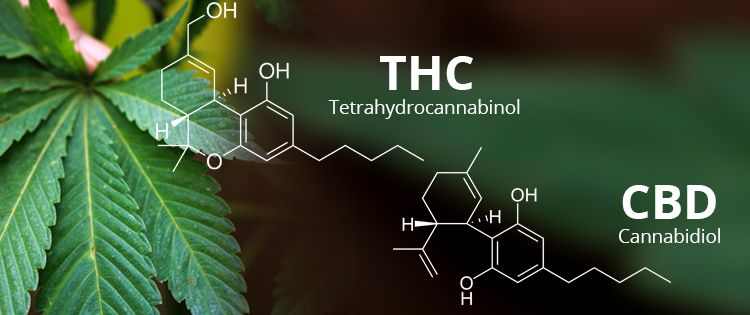 Is It Safe to Consume?
One of the most typical myths with CBD is that it gives a 'high' effect to the users. It is misleading as cannabidiol comes from hemp, which hardly has any THC, making it safe to use. Aside from that, CBD has a perfect safety profile praised in many reports and articles.
Of course, inhaling smoke causes harm to the windpipe and lungs, but for people fighting an addiction or having a habit, this is a good choice. The ill-effects of smoke are present, but this is probably one of the most effective ways to consume CBD that displays quicker results.
In many articles and research works, the researchers appreciate the safety profile of cannabidiol. In an article about the application of CBD to treat anxiety, the author mentioned that CBD is a more well-tolerated drug than most medications
What Makes CBD Joints Great?
Due to the paucity of research and studies, it has not received certification yet. Nevertheless, customer accounts mention the endless benefits of the product. Since they are naturally derived, they are more well-tolerated by the body than other drugs.
Here are all the reasons why CBD lovers turn to CBD joints:
They help curb pain, anxiety, etc.– Smoking CBD joints can help curb chronic or occasional bouts of pain. It can also help regulate sleep and blood pressure. Aside from these common uses, cannabidiol can also help with substance abuse, heart problems, etc.
Though most of these uses do not have much research backing them, we can only hope that more research surfaces to prove the benefits of CBD. Currently, most people use cannabidiol products mainly to curb pain and anxiety, but their applications could be much more than just that.
They do not have a 'high' effect on the user- Marijuana joints also have medicinal properties, but most people refrain from using them because they have mind-altering properties. The 'high' includes ridding the person of their decision-making skills and understanding for a brief period, and it is not a feeling that sits well with everyone.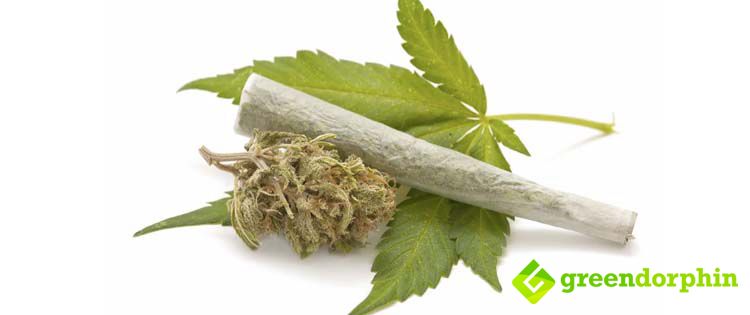 However, CBD joints do not have a similar effect on the user. CBD joints put the person in a calm state of mind but do not rid them of their decision-making skills. It makes it the perfect product for users who want all the health benefits of hemp but not the 'high' effect.
They have hardly any side effects on the users- As mentioned above, CBD oils have a commendable safety profile appreciated by users. What makes this product an ideal replacement for traditional medications is that it comes with lesser side effects. Studies show that users face minor side effects such as a dry mouth, lowered blood pressure, and drowsiness after consuming CBD. However, these side effects disappear after two to three uses in most cases.
Plus, these side effects are minor and not life-threatening or hindering at all. Being a naturally derived product can be a perfect replacement for harmful painkillers. It also makes cannabidiol perfect for daily or regular usage without worrying about other issues it may cause.
They can effectively replace traditional cigarettes or joints- People dealing with a smoking habit know the struggle to quit. Though quitting might seem like an easy task, it is easier said than done. A smoker needs to detach from smoking gradually. If the change is too rapid, users will likely turn back to cigarettes.
CBD joints are an ideal replacement for cigarettes as cigarettes are very harmful to the body and include lethal substances. CBD joints are relatively safer, except for the smoke part, and can help have similar anxiety alleviating effect as the act of smoking does. An article published in The American Journal of Psychiatry shows the potential of CBD in fighting substance abuse.
They are available in the market at reasonable prices- The lack of research on CBD has not stopped manufacturers from producing and users from using CBD products. Due to many positive user accounts, cannabidiol is becoming popular amongst people for its effectiveness.
You can easily find a pack of CBD joints online and order them. Just be sure to check the ingredients and brand of the product to ensure that they are high quality and do not have harmful additives.
Conclusion
Cannabidiol is a natural product derived from hemp that helps with pain, anxiety, sleep disorders, etc. The products help alleviate many health problems while being safer to consume than most other medications.