Are you shopping for your first CBD vape pen kit? Vaping has become a popular trend even among tobacco smokers who consider it evolution to tobacco smoking.
These vape kits are equipped with a rechargeable vape device, a pre-filled CBD cartridge, and a USB charger. They come with an atomizer, referring to the heating element, as well as a reservoir to store the CBD vape juice.
Most CBD e-liquids contain a couple of ingredients, such as CBD extract derived from hemp, propylene glycol, vegetable glycol, and natural flavoring.
There is a multitude of CBD vape pen kits online, such as the CBDLife CBD Vape pen Kit, with a buttonless design and long battery life.
The following tips will help you choose the best one.
Consider Temperature Control
The first point of consideration when choosing a CBD vape pen kit is temperature control. These devices rely on temperature to heat the e-liquid inside them. Some models inform users about the exact temperature used in the process, while others aren't exactly clear about this aspect. The best choice of a vape pen is a small device, which heats up to a temperature no higher than 160 degrees.
A small vape kit is considered the right option, as CBD will neither burn nor become too hot. In contrast, large models of vaporizers are known to heat too much at high temperatures. Nevertheless, if you wish to use a large vaporizer, it's important to purchase one with a temperature control feature, which allows users to adjust the temperature whenever necessary. It'll make sure you don't burn your CBD e-juice.
Pick the Right Size
Another important factor to take into account is the size of the CBD vape pen kit. These devices come in a variety of sizes and shapes, which range from small pen-style vaporizers to massive models that don't fit in a pocket.
Consequently, when considering the size of the device, you should plan whether you'll be using the device when you're out or just in the comfort of your home.
In addition, portability is a vital factor if planning to use the vaporizers away from home. There are plenty of models with a size smaller than a credit card, perfect for being used on the go. Small-sized vape pens fit into any pocket or purse.
The size of these pens has a direct impact on the usage of the device, meaning you need to plan it ahead.
Non-Refillable vs Refillable Devices
The following point of consideration should be the choice between non-refillable and refillable devices. Although the largest number of devices available for purchase are equipped with a refillable tank, there are non-refillable models, which can be used only once.
Buyers are advised to avoid non-refillable models if they plan to purchase or have already bought CBD vape oil. Visit this site for some useful tips on filling a vape.
Refillable models have a tank, which can be filled with CBD e-juice every time it runs out. While disposable models are attractive to many new users, these are usually made with low-cost materials of low quality. Conversely, reusable models contain a battery, tank, or vape cartridge.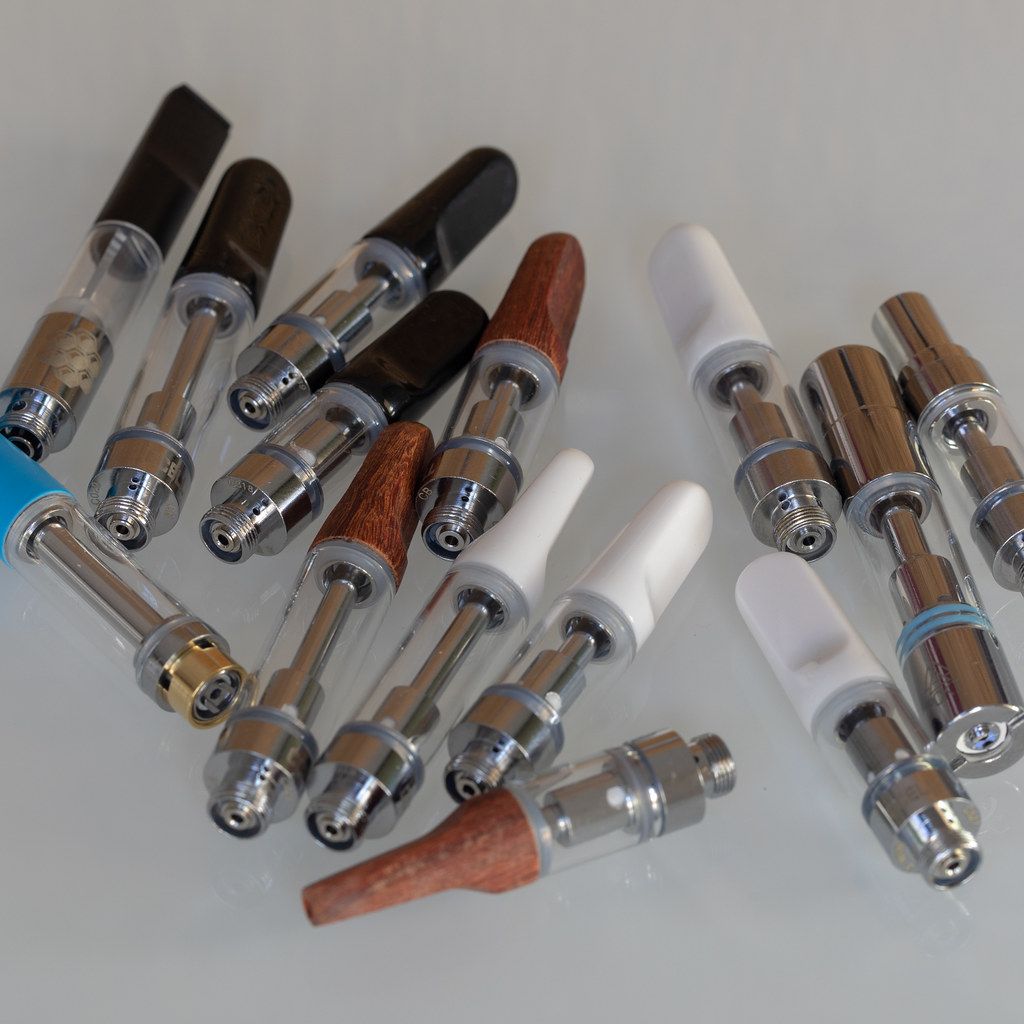 Experienced vapers usually opt for tank-style devices over those requiring a cartridge, as it provides them with the possibility to choose their own mixture of oils and e-juices.
Consider the Battery Life
Another crucial factor to have in mind when shopping for CBD vape pen kits is battery life. The batteries of all vaporizers aren't created in the same manner. Some models are equipped with batteries that last for many hours, while other devices have batteries that last for short periods.
Nevertheless, the majority of vaporizers list the length of battery charge in the product description for buyers to compare models.
Furthermore, if planning to use your vaporizer at work, you should purchase a device with long battery life. You don't want to end up with a dead vape in the middle of the day.
Also, you should check the average time the battery needs to recharge. Some models can be recharged in a short period of thirty minutes, whereas others might need many hours to charge.
Don't Forget Convenience
Convenience is another vital point to consider for buyers who wish to enjoy their vaping experience to a maximum. Some CBD vape kits are simple and convenient to use, but others might come with complicated settings and multiple parts.
It all depends on the type of experience you aim for, whether you look for a simple experience or one with many customization options.
Moreover, the largest part of the kits offers a convenient experience, as you'll only need to open the device and use it right away. You will also need to fill the tank regularly in order to inhale.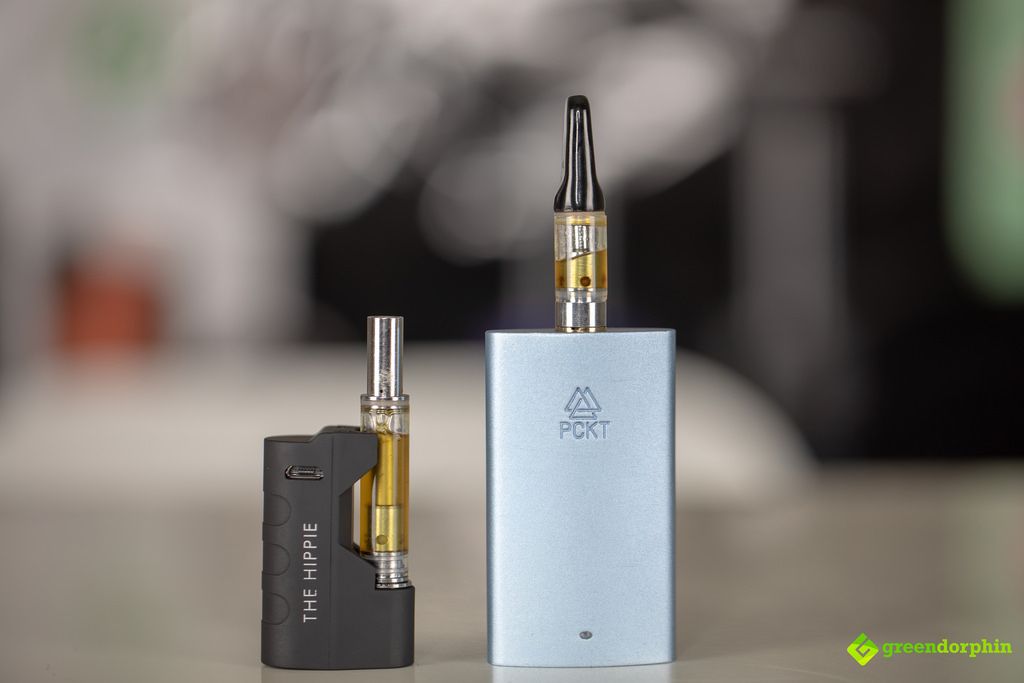 Conversely, there is a myriad of other models with various settings, allowing vapers to customize their experience. Customization, however, comes at the cost of a complicated setup. Unless you don't mind such a setup, make sure to purchase a convenient model.
Consider the Product Design
The design of the product is another factor to pay attention to when shopping for a starter kit. If you opt for a kit with a refillable tank, where you can add e-liquids of your choice, you should be aware of potential problems like leakage. It's possible for the liquid inside the chamber to leak from the device, which is why you need a product with a high-quality design.
In case you look for a long-term investment, make sure to purchase CBD vape pen kits with replaceable heating coils. Consequently, the lifetime of the device will be prolonged just by replacing the coils with new ones when they no longer perform their function.
Also, high-end models feature a smart charge management system, which prevents overheating or underheating of the battery, along with other risks, such as catching on fire.
Final Word
Join the vaping trend and purchase the best kit for your needs!
We hope you find this post helpful on how to choose the best CBD vape pen kits for your needs. If you have any questions or comments share them with us in the comments below!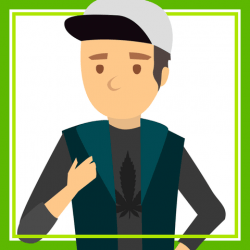 Latest posts by isack cole
(see all)