While the focus was primarily on business at the Berlin ICBC, there were more than a few well-known names in the crowd. However, for the most part, these were people who have begun to lead companies in the new global space, changed legislation, or, in some cases, actually led the legal battles to change the law.
Given the chummy and often clubby world of the developing cannabis scene, there were also a lot of people from international campaigns who recognized each other.
Beyond professional recognition, however, for whatever reason, there were also two internationally known, albeit this time, U.S. celebrities who showed up to speak at the ICBC. Both were interesting – although for very different reasons.
Tommy Chong (Hosted By Steve Bloom)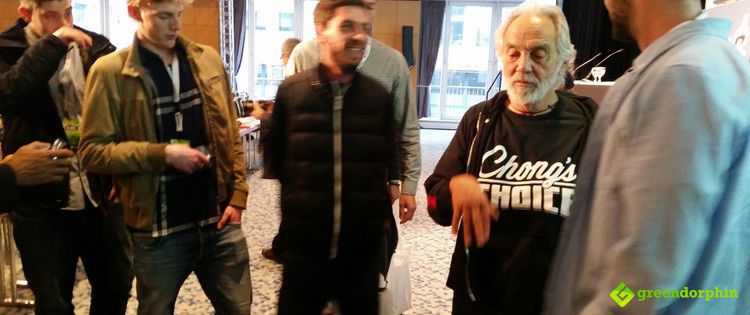 While the proverbial stereotype of a stoner, even in the 70's was clearly there (and encouraged by Bloom) to relive the entertainment parts of his life, the audience was clearly most interested in Chong's life post cancer. For starters, American stoner humour is not an internationally translatable product. It is also highly dated, given the average age of conference attendees. That said, Chong, like a few other celebrities of his vintage if not similar brand have successfully translated this into the mainstreaming world of pot for a reason. A little nostalgia goes a long way even if not totally understood. His current gig is all about promoting medical use.
As he unequivocally said, "cannabis saved my ass."
This, coming from a grizzled, white-haired old man is refreshing to most Germans, who tend to be a bit more cowed by authority. The Germans, in particular, found Chong's honesty about his use of the plant in such a public forum refreshing. That has not happened here (yet) although it is about to.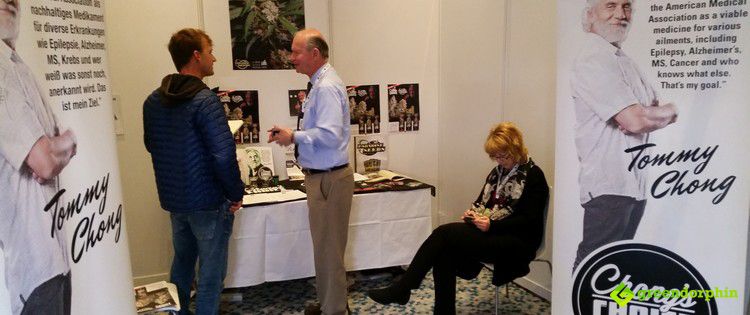 The other place that Chong seemed to reach most conference attendees was his journey as a pot enthusiast turned entrepreneur. Here Chong was also very encouraging and quite hip to what was going on around him. As he said, running a cannabis business is much like the plant itself. Nurture them and they will succeed and grow.
While it may sound a bit hippy dippy to American audiences, this was a salve to the ears of many Germans who had just learned they needed foreign partners to apply for the first grow licenses.
All in all, Chong was a direct hit, surrounded by crowds after his speech and well received during it. However, it was also a testament to the passing of the guard in the industry.
Congressman Dana Rohrebacher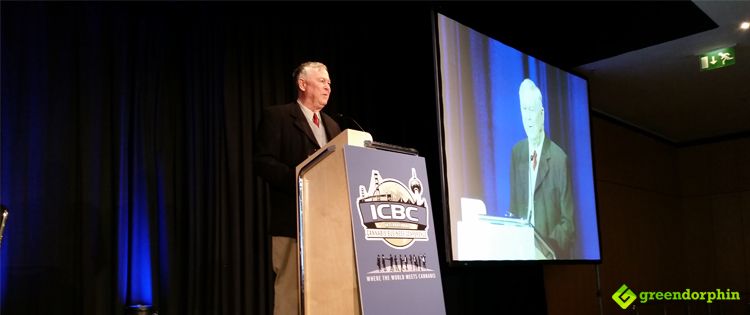 The well-established, nationally known states-rights Republican from Orange County California was the other major name to speak at the conference. On the U.S. side of things, Rohrebacher is obviously well known for leading the charge to stop federal DEA agents raiding state pot marijuana businesses and grows.
That concept is a bit confusing to Germans. Most people here, do not understand the distinctions between state and federal compromise and reform that is currently taking place in the U.S. on this issue. That kind of thing could absolutely never happen here at least on a national level.
However, it is precisely this kind of quirk that also makes the entire industry so fascinating to Germans looking at it from across an ocean.
Rohrebacher, perhaps for this reason or perhaps because he was in Berlin, did not focus on this part of his advocacy. Rather he focussed on his relationship with Ronald Reagan. This did not sit quite so well with the crowd, many of whom remembered being on the wrong side of "Just Say No." American rhetoric about freedom these days is always overshadowed by what Germans, in particular, think about Trump.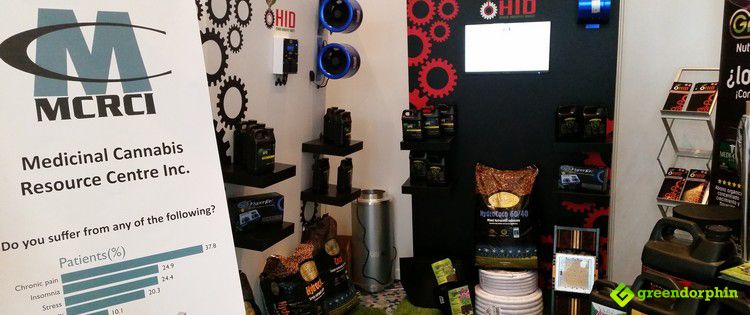 The other place that Germans did not fully understand Rohrebacher was on the front of medical use. The Congressman has, in fact, led the battle for medical users in California. However, the kind of reform that even California has implemented is so strange to Germans that they find it bizarre to really call it "medical" much less "reform." Rohrebacher for that reason skirted discussions about federally or even private health insurance based compensation for pot. Even for vets. Healthcare in general, not to mention the inclusion of cannabis into the mix, is a combustible mix even far from home.
Regardless, Rohrbacher was also well received by the conference attendees, mostly because he equated access to cannabis with a fundamental freedom. That message was universal. And as Rohrabacher walked from the stage wearing a red hat with the logo "Make Cannabis Great Again" (an obvious reference to Trump), he was surrounded by well-wishers, autograph seekers and those just wishing for a few words of advice.
In other words, the ICBC attracted precisely the kinds of headline speakers who are able to weave the tortuous and often strangely funny history of cannabis into the present if not the future.
---
Your thoughts/views matter to us and our community, share them in the comments below.