One sign that cannabis is finally coming out of the "Not Allowed" zone is celebrities and famous personalities acknowledging the fact that it is immensely appropriate as a therapeutic aid.
The rise is also attributed to the fact that many states are realizing the fact that medical marijuana can be an effective medical aid. This has led to the legalization of medical cannabis in more than thirty states with recreational cannabis allowed in more than nine states.
This has helped patients to get access to medical cannabis in Riverside and other cities or states which have legalized its use in their respective states.
The support is not limited to film personalities but athletes, advocates, and politicians as well. So, we have enlisted some of the celebrities in this article who advocate using medical cannabis for a variety of medicinal purposes.
Snoop Dogg
He is a well-known rapper, singer, entrepreneur, and a renowned actor. And openly claims and acknowledges that he consumed cannabis. He recently launched a prime cannabis brand "Leafs By Snoop" where you can find around eight pre-packages cannabis flowers, concentrates, edibles such as gummies, peanut butter candies, and others.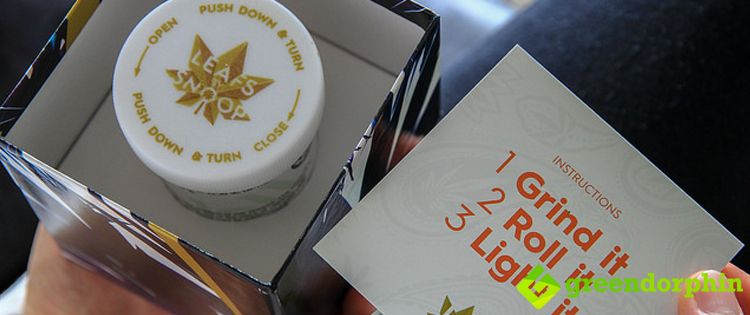 Once at a performance, he said, "So what if I'm smoking' weed onstage and doing what I gotta do? It's not me shooting nobody, stabbing nobody, killing nobody. It's a peaceful gesture and they have to respect that and appreciate that."
Mike Tyson
He is a world-famous heavyweight champ who is also known for his 40-acre cannabis farm that is present around 100 miles north of Los Angeles. He also offers his strains for research and other training programmes for both growers and wannabes.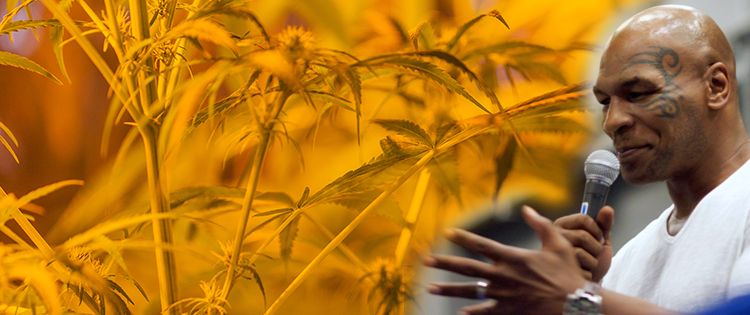 He is also involved with a show where his life as a cannabis farmer has been portrayed. This is helping to bring cannabis to A-list status.
Chelsea Handler
She is a famous celebrity who is known to be actively involved with cannabis even before it got legalized. Remember, she went on a talk show that posted a picture on Instagram of her with marijuana plants.

Image source: https://commons.wikimedia.org/wiki/File:Chelsea_Handler_2012_Shankbone_2.JPG
Francis Coppola
One of the most popular Hollywood directors started his cannabis journey with a product called "The Grower Series". The series contains around 3 cannabis flower strains that are grown organically and sold in California thereafter.
Image source: https://en.m.wikipedia.org/wiki/File:Francis_Ford_Coppola_2011_CC.jpg
Jennifer Aniston
The famous "FRIENDS" actor and an incredible personality openly associates herself with cannabis and says that she smokes cannabis every time when she feels like having it. And there is nothing wrong with this thing. It should not be hyped, rather it should be understood that cannabis is a medicine, not a style statement.
Image source: https://commons.wikimedia.org/wiki/File:JenniferAnistonFeb09.jpg
Dalai Lama
Although, he is a Tibetan Buddhist leader, who is known to oppose drugs and alcohol completely. And recreational marijuana too. But, when it comes to a medicinal value of the plant, he is totally in the favor of cannabis for its therapeutic properties.
Image source: https://commons.wikimedia.org/wiki/File:Dalai_Lama_@_MIT_(8094663758).jpg
Jesse Ventura
He is the former Governor of Minnesota, a boxer turned politician. He advises consuming cannabis for both medicinal and recreational purposes. The thoughts for the same were put into his book " Jesse Ventura's Marijuana Manifesto".
He has been seen saying stuff like legalizing cannabis has helped in decreasing heroin usage. And that's definitely good.

Image source: https://upload.wikimedia.org/wikipedia/commons/c/ce/Jesse_Ventura.jpg
Justin Trudeau
Who does not know him? He is the Prime Minister of Canada. His government introduced cannabis on the national level. He loves the plant and its potency as the medical alternative. His government believes legalizing cannabis will help generate billions of dollars of annual revenue.
That's a lot.
Ricky Williams
Usually, drug tests keep athletes away from cannabis. However, to everyone's surprise, NFL star supports cannabis even in the field of athletics.
He has partnered with Weed maps and 420 Games along with co-partners a cannabis-friendly gym – Power plant Fitness and Wellness.
Jack Nicholson
He is a well-known actor who although does not talk much about weed much but shares his thoughts with the U.K.'s Daily Mail. Here he said,
"I don't tend to say this publicly, but we can see it's [marijuana] a curative thing … More than 85% of men incarcerated in America are on drug-related offenses. It costs $40,000 a year for every prisoner. If they were really serious about the economy there would be a sensible discussion about legalization."
Image source: https://commons.wikimedia.org/wiki/File:Jack_Nicholson_cropped_2010.jpg
Other than these noted celebrities, there are many others like Whoopi, Andy Cohen, Sir Patrick Stewart, and more who openly promote the fact that medical cannabis is an amazing plant which can act as a lifesaver for many.
And the reason, companies or cannabis activists feature such celebrities is simply to make thousands of their followers understand that cannabis is definitely not a taboo anymore. When their favorites can use it, so can they.
So, patients who are looking for alternatives for their medical issues or debilitating conditions must opt for medical cannabis in Riverside or their respective cities and take control of their lives in the best possible way.
Medical cannabis is not a thing that should be a factor of judgment, rather it must be taken as any other pharmaceutical drug which is making a patient's life better and healthier.