Hemp is extremely versatile as a food supplement, because the entire plant – roots, leaves, flowers and seeds – can be cooked, eaten, extracted, brewed, or vaporised.
Why hemp tea?
People have been enjoying the amazing taste of natural hemp tea for millennia. It is an ancient drink that originated in Asia and can be prepared with the leaves, flowers (buds), stalks and seeds.
Often hemp tea has a green or brown colour (depending on how the plant was dried) and is produced using female mature plants that are harvested at a time when the CBD content is at its peak.
CBD tea will not make you feel high, because the dried flower contains minimal amounts of the main psychoactive ingredient in regular cannabis, THC. In Europe, hemp must contain below 0.2 percent THC, as this is the legal threshold for hemp that can be grown in most of Europe. Such a small concentration of THC produces no psychoactive effects.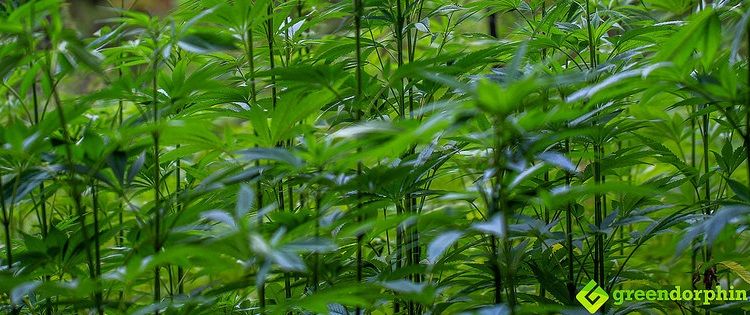 The benefits of CBD tea
Cannabidiol is one of the 450 compounds within the hemp plant. The cannabinoids you absorb when drinking hemp tea make most users report a sense of grounding and relaxation.
However, the benefits go beyond this feeling of relaxation. Just like with other hemp products, brewing the dried plant can be greatly beneficial because of the full spectrum of cannabinoids which interact with the endocannabinoid system (ECS).
The cost of hemp tea compared to other products
You can find CBD-rich tea for under £15. It is usually produced using one of a variety of strains.
In the EU there are a select few that are legally allowed to be grown, a popularly used Cannabis Sativa L. variety is the Futura strain.
This compares favourably to hemp flower prices which can be as much as £10 a gram, as the average bag of tea is around 30g.
These teas are available as both tea bags and loose leaf for those who prefer to brew in a pot. They are made with the whole plant or just the flowers. When purchasing, seek out a store that stocks organic varieties.
It is important to consume organic hemp tea, because the plant is a bio-accumulator that sucks everything up from the environment (soil, air, surroundings). This makes it highly susceptible to the toxicity of unfit soil, artificial pesticides, fertilisers and other heavy metals and toxins.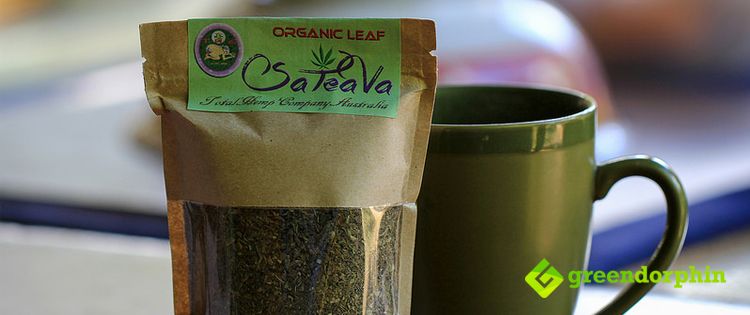 Compared to other CBD products, hemp tea is perhaps the cheapest of all and it can deliver a high amount of CBD and other cannabinoids into your system when consumed. Many users do not just brew it, but also smoke it, vaporise it and eat it.
How can hemp tea be taken?
Making CBD tea is not tough at all. The simplest way to prepare it is to simmer with oil or butter on a low heat for about 30 minutes.
Instead of buds, you may also use stems or leaves depending on the strength you seek. The buds offer a stronger infusion, whereas the stems result in a considerably weaker brew.
As CBD is not water soluble, it is highly recommended to consume your tea with fat, such as milk or cream. A small piece of regular butter or coconut oil works well too.
Just like with any other edible hemp product, it takes around 30 minutes, or a bit longer, to begin working. So, you need to be patient. The effects also last for longer than other methods, sometimes lasting up to 8 hours.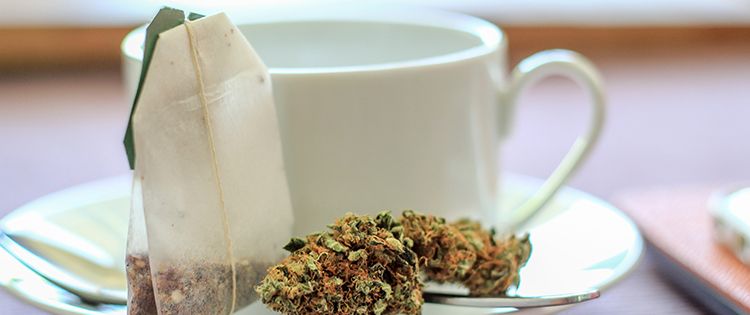 Brewing as a regular tea for 5-8 minutes is also effective. Just drink it with breakfast or dinner. You can reuse the herb at least once if you keep it in the fridge after the first brew.
Some people will smoke the tea. Although tobacco is harmful and can lead to cancer, respiratory and other diseases, smoking THC-free hemp has overall proven beneficial in most studies.
It has been shown to have the ability to assist with anxiety, chronic pain, weight loss, and much more.
Hemp tea as a CBD oil booster
CBD tea works best in combination with drops that can be taken sublingually. This is because, when brewing the plant, the acidic form of CBD is activated: namely CBDa. Recent research has proven that CBDa can boost the effect of CBD. This is why many manufacturers are now looking to create perfect ratio CBD:CBDa formulas.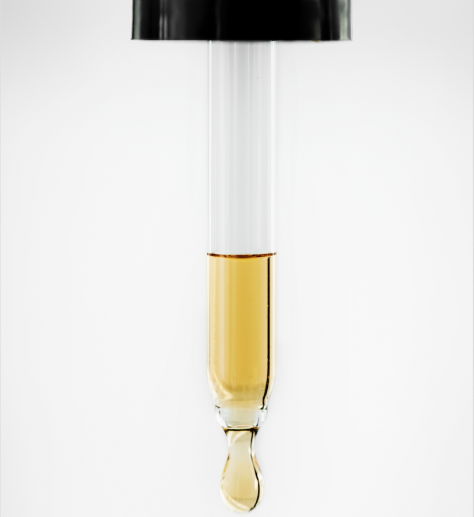 Whichever CBD type you purchase, you can always boost the effects of cannabidiol by drinking a cup of delicious hemp tea alongside it. It is also recommended you drink before dinner or breakfast to increase bioavailability.
The final word
We've seen that hemp tea is made using the finest flowers and trim from plants rich in cannabidiol, cannabinoids and other antioxidants.
Cannabidiol is one of the most common cannabinoids found in the trichomes of the female cannabis plant. It is non-toxic, non-intoxicating and does not have any adverse side effects.
It is also a cost-effective way of consuming CBDa but don't forget to find a certified organic product to avoid ingesting any harmful toxins.