Cannabis aficionados are always on the lookout for a new way to consume the herb, as smoking or vaping isn't always everyone's go-to. With tons of recipes for edibles available online and with people getting really creative, a lot of it is made possible with THC-infused butter or what we'll talk about today – Cannabis Oil or Cannaoil.
It works the same way as Cannabutter. The fat in the oil works as a binder for the Marijuana to cling on to in order for it to be fit for use for edibles and even for topicals. Some people who opt to medicate, they'd rather do it in a delicious way like with a tasty dinner or a sweet dessert. It makes the overall experience more pleasant for the user, and at the same time, it's a pretty discreet way of consumption for those who'd rather keep their medication on the down low.
If you want to know more about Cannabis oil, then you're in the right place! Read until the end of the article for an easy DIY for Cannaoil.
The Benefits of Cannaoil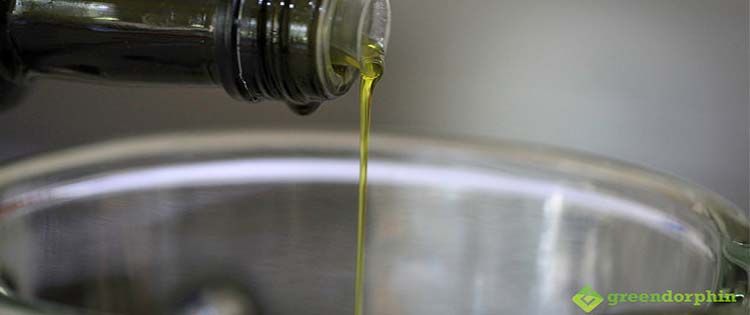 Although not medically proven yet, Cannaoil is said to have many health benefits. Cannabis may help in stress and pain relief, anxiety, inflammation, and bone-related conditions like osteoporosis. This is due to the THC and CBD content of Cannabis. There is a growing number of medical Marijuana patients that are dealing with various types of diseases and illnesses, and with Cannaoil, they can easily indulge in the benefits in the way that they prefer.
Decarb It!
Before anything else, be ready to decarboxylate your Marijuana prior to infusion. This process will "extract" the psychoactive properties from the THC and CBD content. This is an essential step as raw Cannabis won't have much effect in our system. If you want to make your experience with edibles good, make sure you're using up a good batch of MJ.
The Best Type of Oil for Cannabis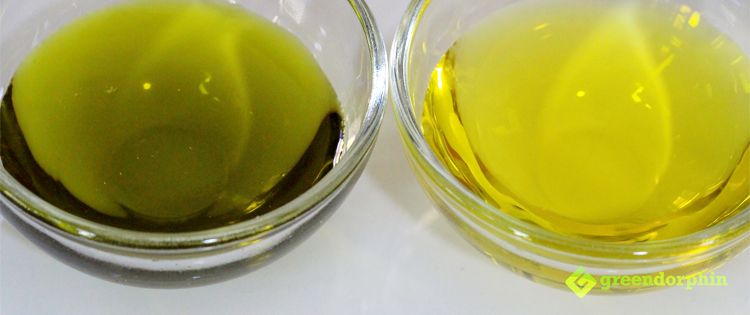 First, the type of oil you use for Cannaoil matters. While there are no restrictions as to what kind of oil you can make Cannabis oil with, some types are more ideal than others. Take note that we'll be focusing on Cannaoil in cooking.
According to user-generated forums, coconut oil is the best one for THC infusion. While using other oils like vegetable and canola would still work, it won't necessarily produce as good product. Coconut oil is said to be the most ideal since it has a lot of saturated fats, but at the same time, it has known benefits for weight loss and improvement of blood lipid profiles. Coconut oil is also easily available and it has other uses besides cooking.
Another good option for making Cannaoil is avocado oil, as it is high in Vitamin E and it's fairly easy to digest. Additionally, those who have used this type of oil say that they feel that the THC is more potent as the human body absorbs avocado oil better.
Other options for infusion are Extra Virgin Olive Oil and even bacon fat if you'd want to be more indulgent with your dishes.
Get creative in the kitchen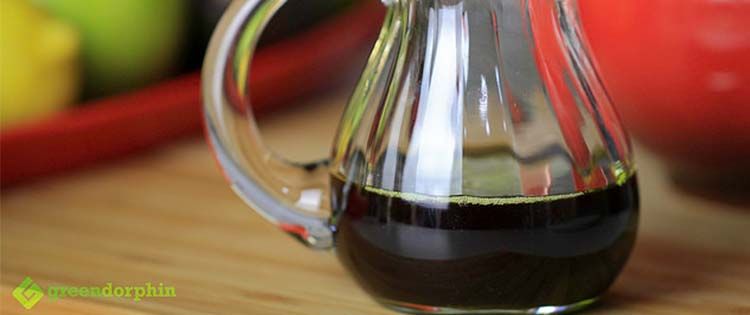 Cannaoil is good for baking, sauteing, and frying – so it's pretty much good for everything! If you're a foodie and a whiz in the kitchen, you won't have a problem adding a green twist to your fave dishes.
If you're looking for something sweet, you can try making

chocolate dipped strawberries

made with Cannabis-infused chocolate. Now that will surely get you in a great mood. This treat is perfect for Valentine's as well if you and your partner would want to enjoy a sweet dessert.

Spaghetti is a classic meal enjoyed by many people all over the world, and it just got an MJ twist! Just like any other recipe, this only requires one pot and minimal work. Check out this recipe for

Italian Cannabis Spaghetti

.

If you're conscious about your diet, don't worry – here's a recipe just for you. While this recipe for

Chicken Lettuce Cups

is very light, it's definitely high in CBD. It uses the Harlequin strain, and it's mainly used for pain relief.
---
DIY Cannabis Oil at Home
As promised, here's an easy recipe for Cannabis oil made with coconut oil. Out of the countless recipes on the internet, this promises to whip up a batch in an hour. Additionally, this promises a manageable dose and minimal clean up. Check out this recipe from Cannahacker.
What you need:
3.5g Cannabis

Coffee grinder or similar alternative

1 tbsp of Coconut Oil

Small oven-safe dish

Tin foil

Timer

Strainer/Cheesecloth
Directions:
Preheat oven at 290 degrees Fahrenheit.

Grind the Cannabis as finely as you can.

Lay out the Cannabis in a foil pouch and put it in the oven for seven minutes. This is the decarboxylation process.

Take out the Cannabis, and turn down the oven to 250F.

Transfer the toasted Cannabis on the small oven-safe dish, and incorporate the coconut oil.

Cover the mixture in foil, and put it again in the oven.

Let it bake for 60 minutes.

Take it out of the oven, let it cool for a while, then strain the mixture with the cheesecloth.

Voila! The strained Cannaoil is ready for use.
---
Do you have dishes that you'd want to cook with Cannabis oil?
Share your recipes with the community!