Last week, Cynthia Nixon, the actress-turned-gubernatorial candidate said that the legalization of recreational cannabis is one of the topmost priority concerns when she wins and assumes office. Nixon framed it as an important step towards decreasing racism and inequality in the state's justice system.
Political analysts believe that Nixon is bringing the issue to the forefront to assist her in making inroads into the support of the black voters. Currently, most of African-Americans favor Nixon's rival for the Democratic nomination- Gov. Andrew M. Cuomo.
Nixon's position on the topic of recreational marijuana directly contradicts that of the current governor.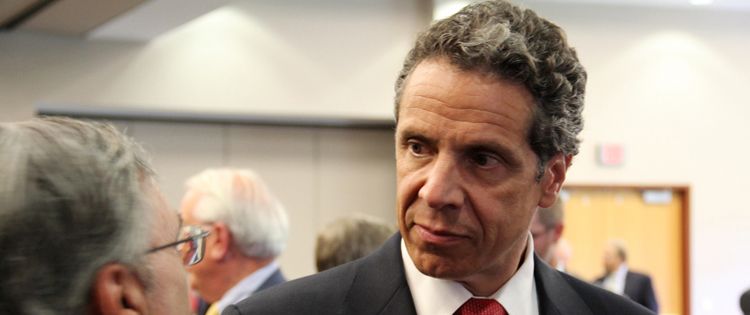 Governor Cuomo expressed his concerns in the issue and still thinks that cannabis is a gateway to harder and more dangerous drugs. Although, in the past months, citizens of New York have shown their support for the recreational use of cannabis and Cuomo just recently said that he was willing to consider its legalization.
Nixon shot a video last week about the issue and posted it on Twitter. In that short homemade clip, she was in her living room while she tackled the unfair incarcerations of the black and Latino New Yorkers in relation to their cannabis use.
According to her, statistics show that there is just more or less equal rates of marijuana consumption among the whites and the people from communities of color.
A lot of you have been asking about my position on marijuana. Here it is. pic.twitter.com/iEKLHgClFN

— Cynthia Nixon (@CynthiaNixon) April 11, 2018
"There are a lot of good reasons for legalizing marijuana, but for me, it comes down to this: We have to stop putting people of color in jail for something that white people do with impunity," Nixon said. "If there was more political courage coming out of Albany, we would have done this already."
In 2014, Governor Cuomo signed the law that legalized the use of cannabis for medical use. He also proposed a bill that aims to decriminalize owning small quantities of cannabis. That proposal did not pass the state Legislature.
Even though Cuomo has been progressive in proposing laws with regards to the medical use of cannabis, he has been reluctant in fully embracing the use of recreational marijuana. This position is against the public, as roughly 62 percent of registered voters of the state support adult use cannabis, according to the survey conducted by Emerson college in 2017,
When he was asked about Nixon's video, Cuomo dismissed the notion that his state was lagging behind the other states that have already legalized the use of recreational marijuana. He also said that he commissioned a study last January on the implications of legalizing recreational marijuana to their neighbor states.
Cuomo said that there are currently varying opinions about the topic. He also said that the legislative party is divided on the topic and he is trying his best to depoliticize it and just make decisions based on the data and facts.
This was not the first time Nixon declared her support for the legalization of recreational cannabis. Late last month, in a small fundraiser in Manhattan, one attendee said that pumping her fist in enthusiasm, Nixon announced that she is an advocate and supports the movement to legalize the recreational use of marijuana in New York.
The online clip she posted on Twitter was the first time she gave in-depth details of her stance on the issue.
She also said that if they regulate and tax cannabis, New York can earn hundreds of millions of dollars in revenue from tax and it could also generate thousands of jobs in the industry.
Nixon was also interviewed by The New York Times regarding her video. In that discourse, she said that she also plans to mitigate the effects of current and past criminalization of marijuana.
"Ending the injustice of putting New Yorkers in prison for marijuana is a start," Nixon said. "But we also have to correct past injustices, by expunging prior convictions — particularly for nonviolent offenders whose only convictions are for marijuana use."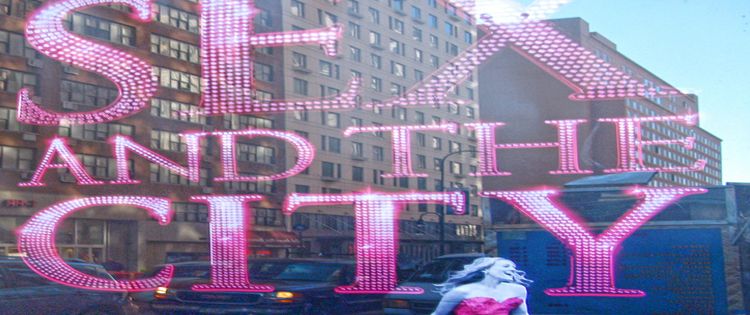 Her candidacy drew the attention of many, not only in New York. Nixon is best known in her stint as Miranda Hobbes in the HBO series Sex and the City.
While this gubernatorial candidate has the leverage because she starred in a famous television show, polls show that she still has a steep road ahead to just even challenge Cuomo.
Governor Cuomo is a second-term incumbent, with roughly $30 million in campaign funds.
In a primary poll conducted by Siena College last March, 66 percent of Democratic voters gave their votes to Cuomo while only 19 percent showed their support to Nixon. In that poll, 77 percent of the African-American votes favored Cuomo.
Bruce Gyory said that Nixon's strategic selection of what to prioritize when she comes into office, her outspoken support for recreational marijuana, and the stress on the inequality of the people from the colored communities displays her recognition of the support of the African-American voters for Cuomo's run.
Gyory is a democratic political consultant and does not work for either party in the campaign.
"By pushing for this, it not only helps her connect to younger minority voters but younger progressive voters. But the question is, will it be a motivator to vote?" Gyory said. "It's a very interesting issue choice — I'm not saying it's crazy — but I don't know that it will on its own do the trick."
---
What are your thoughts on Cynthia Nixon's push for the legalization of recreational marijuana? Share them with us in the comments below.