Concentrates are relatively foreign to cannabis users, and there are chances you haven't tried one yet, even if you are a regular consumer. The most probable reason is the apprehension about the strength and potency of these products. But it is only a misconception that can keep you from experiencing the pleasures of dabbing safely.
Concentrates are the purest form of cannabis, which is the reason they hit hard. But being a little safety-conscious ensures that you have the best experiences with only small quantities.
Here are the safety rules that every beginner should follow to dab without worries.
Start Small with Dosing
As a rule of thumb, you must stick to optimal doses with all cannabis products. But it is all the more vital when you use a concentrate for the first time.
Even if you are a seasoned user, start small and assess your tolerance for concentrates. The high may be too intense to handle if you aren't careful with the quantity.
Ideally, you must use only as much to cover the end of the dabber. You may gradually build up to bigger amounts and find one that works for you.
Know Your Device
Years of experience with rolling joints and using vape pens will not help when you have your first stint with a dab rig. The device can be confusing, so it makes sense to explore rigs for dabbing and find one that is easy to handle as a first-timer.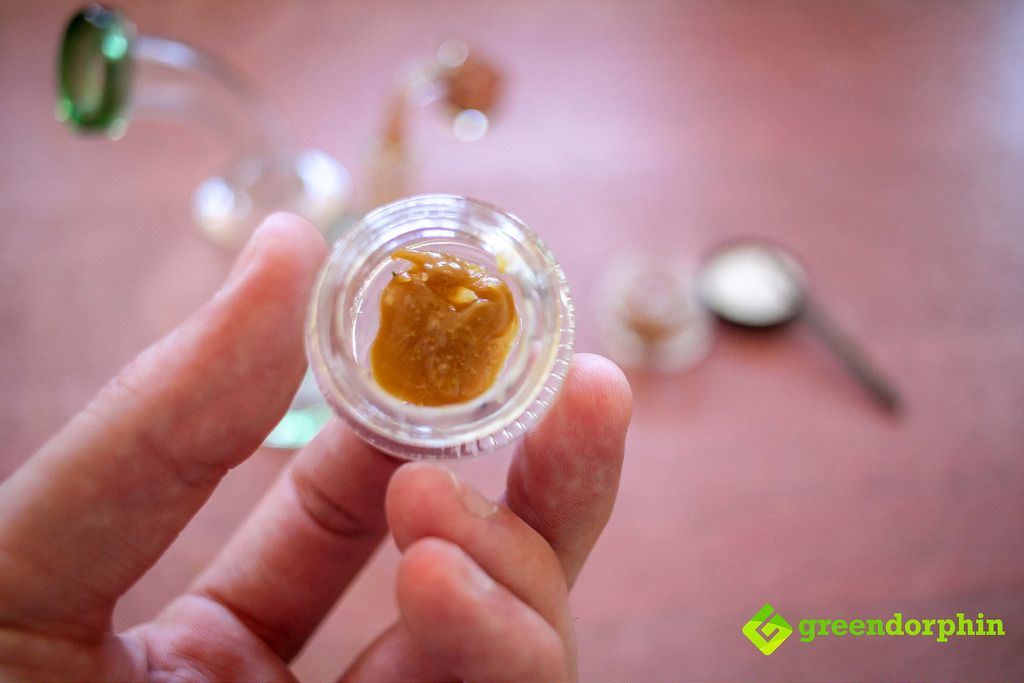 Some training and tips from a seasoned dabber can make it much easier to control the temperature and operate the rig without burning your hands. It may take some time to master the skill, and you have to be patient and attentive.
Dab at Low Temperatures
Dabbing at a low temperature gets you the best that concentrate can deliver, from taste to smoothness and effect. You need to understand the style and material of the nail to find consistency with the temperature.
For materials other than glass, heat the nail till it is red hot and glowing. Let it cool down till the heat over it is just bearable. You may have to wait longer if using thicker quartz and titanium.
Once the nail is at the right temperature, put the dab over it and get the aromatic puff you want.
Clean the Dabber Between Hits
As a beginner, you may not realize the significance of keeping your dabber clean, but it can make all the difference to your experience. Remnants and dirt from the previous session can ruin the taste and aroma of fresh terpenes you expect to experience.
So you must clean the device before and after every session. It may take some time and effort to clean your tools, but the effort is worthwhile if you want strong and healthy hits.
Dabbing looks complicated and tricky to first-time users, but doing a bit for safety makes you more confident and less apprehensive. Just follow these pieces of advice and go ahead to experience the thrill of dabbing.
We hope these tips will help you to try dabbing safely. Let us know if you have any questions or comments below!