Do you want diversity when consuming cannabinoids? If so, then you may like to try out the best delta 8 products you can find in the USA. Delta 8 can be fun to try out as it can provide you with certain effects that make you feel relaxed and at the same time allows you to enjoy some other benefits. However, variety can certainly add a difference to the experience.
For example, if you are sweet-toothed, Delta 8 gummies may seem more appealing than any other product. Alternatively, you can also add cannabinoids to your food using Delta 8 tinctures or oils. And if you are into smoking, you would love Delta 8 vapes.
Delta 8 refers to a psychoactive cannabinoid found in hemp or cannabis plants. As per FDA, hemp-derived CBD is the source of manufacturing concentrated amounts of Delta 8. It's less potent than Delta 9 and hence is a better choice for those who can't handle high levels of THC.
Now that you have a basic idea of delta 8 and different delta 8 products let's discuss the products in detail.
5 Best Delta 8 Products With Popular Flavors
Check out the following delta 8 products you can try in the USA without hassle.
1. Delta 8 Flower – Ice Cream Cake
Delta 8 flower in Ice Cream cake flavor is an indica-dominant flower legal in almost 50 states in the USA. Hence, you can try out this strain and enjoy a mood-lifting experience. These buds have a wonderful aroma. It has a combination of orange, green, and purple hues.
The Delta 8 Flower Ice Cream Cake is high in terpenes, and many manufacturers produce it with similar names. It's a go-to strain that isn't too heavy and perfect for people with a love for sweetness.
The amount of these strains you can consume depends on your experience. If it contains high levels of THC and you aren't experienced enough, it's better to start with very small amounts and slowly move your way up.
2. Delta 8 Vape – Wedding Cake
People who like to smoke will find vaping Delta 8 appealing as it is also discreet. Delta 8 vapes are basically vapes containing Delta 8 distillate. Delta 8 vapes are highly popular due to the ease of usage and variety in flavors. One of the best flavors you may like to try out is the Wedding Cake.
As the name suggests, it has a flavor and aroma that will remind you of a wedding cake. The sweet flavor similar to vanilla and the citrus touch of lemon makes it a classy and popular flavor among cannabis enthusiasts. You can start with small puffs of the Delta 8 wedding cake vape and enjoy your weekends while chilling and vaping!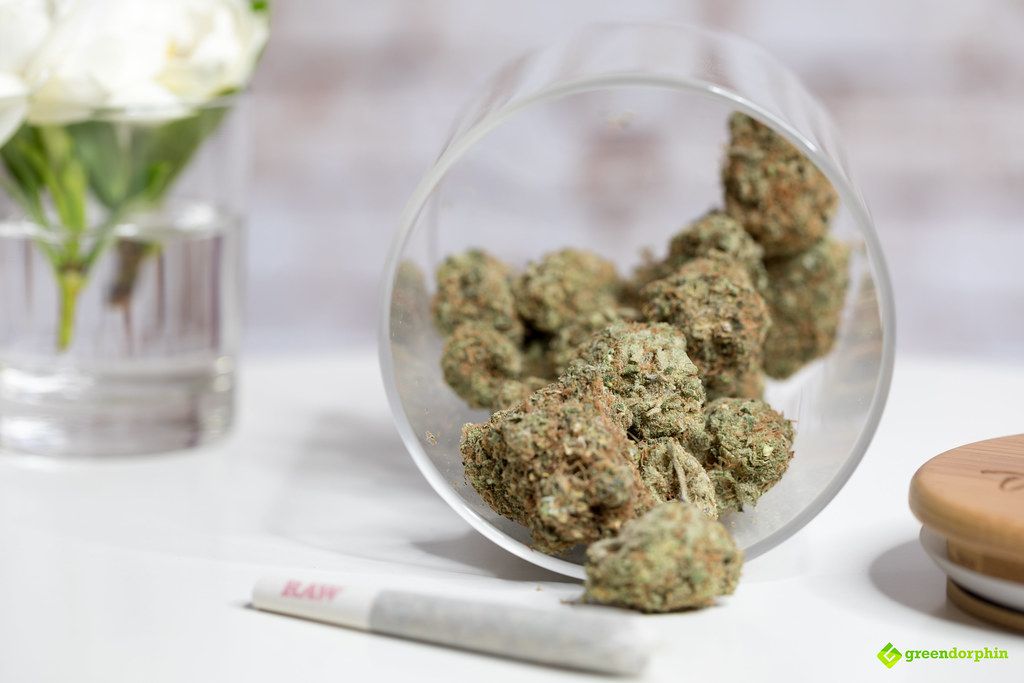 3. Delta 8 Pre-Roll – Super Sour Space Candy
If you want a simple and convenient way of consuming Delta 8 THC, then pre-rolls would be ideal. These joints consist of delta 8 flowers of high quality and rolling paper-covered around them. The best part is that these products are ready to use and convenient to carry around.
If you are traveling, it would be convenient for you to carry and smoke anytime.
This discreet product also comes in multiple flavors, and one of such flavors is the Super Sour Space Candy. They include natural terpene flavors with a touch of sour apple and lemon. The fruitful combination of flavors with a classic diesel-like smell makes a super sour space candy that's simply excellent for having a joyful time.
4. Delta 8 Gummies – Blue Raspberry
Delta 8 Gummies are edible gummy candies made with an infusion of cannabinoids. In short, manufacturers add delta 8 concentrates to the ingredients of gummies which results in delta 8 gummies. These delicious, sweet treats have a variety of marvelous flavors, including Blue Raspberry.
These mouthwatering gummies come in multiple shapes, from rings to squares and more. They are convenient, the best travel companions, and add to a discreet way of consuming delta 8 since it looks like a simple gummy. Most of these products are made using high-quality ingredients (depending on the manufacturers) and taste like the name – blue raspberry.
5. Delta 8 Carts – Watermelon Skittles
Delta 8 Carts are a short form for delta 8 cartridges. These are prefilled containers that include vape liquid. Such vape liquids are infused with a strain-specific terpene blend and a delta 8 distillate. They can be used with compatible vapes or pods.
When talking about Delta 8 Carts, the Watermelon Zkittles add a fruity and summery touch. This flavor is highly popular among cannabis users as it provides restful feelings with exceptional watermelon flavors, a tinge of sweet citrus, and a sour, earthy exhale.
Conclusion
These were 5 of the best delta 8 products you can find in the USA. The different types of products take different time to kick in, with flowers and oils being the fastest and gummies being the slowest. They also vary in flavors and ease of use.
Getting the best product also depends on your requirements and experience in using cannabinoid products. You can find these products anywhere, hence, if you are wondering where to buy delta 8 near me, you can try checking out Herbzdepot or similar catalogs.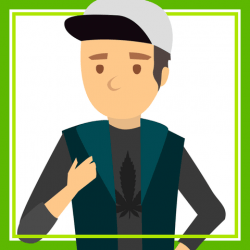 Latest posts by isack cole
(see all)