The season of love is just around the corner and as it nears, everyone who celebrates it is already thinking of that special gift they are to give to their sweetheart. The overrated red roses and pricey chocolates might not be great gift ideas and even a bore to some. This common scenario inspires people, especially the crafty ones to D.I.Y. or do their own gifts. Apart from the fact that it is practical, DIY gifts appeal to most people as something with deeper sentimental value, since it was specially made for them. If you haven't gotten any gift yet to your cannabis loving friend or family, you are at the right place! Why not surprise your special someone with DIY Valentine's Cannabis Gifts?
Here at Greendorphin, we will not only save you from the stresses of Valentine's rush but also some extra cash since these DIY Valentine's Cannabis gifts require very inexpensive materials and are easy to make. So get those crafty hands ready and let's squeeze out those hidden creative juices of yours!
DIY Canna Cream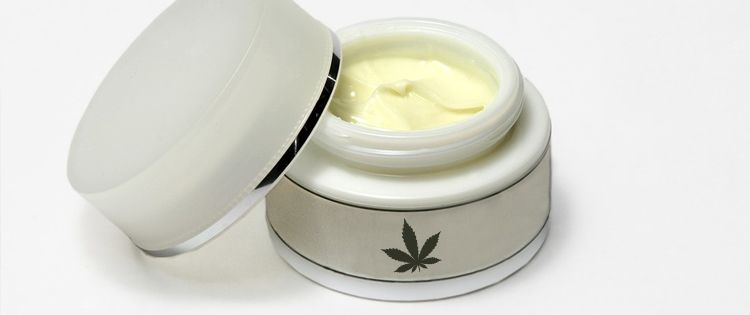 Cannabis topicals are now on the rise in the beauty industry due to their natural anti-aging effect. It is also believed to relax sore muscles and moisturize dry skin. Making your own canna cream at home is really simple and cheap. We spotted this method from greenrushdaily as the most practical and easiest way to make:
Ingredients:
16oz Cannabis Coconut Oil or Shea Butter

1 oz Marijuana Trim and Stems

1-2 oz Beeswax

1 Tablespoon of Vitamin E Oil
Other materials:
Slow Cooker

Aroma Therapy Oils (optional)

Cheesecloth

Large Pot or Saucepan

Funnel

Container with lid (for storing finished cream)

Decorative ribbon and label or gift tag
Directions:
Melt the cannabis coconut oil in slow cooker on low heat (never heat oils above low setting).

Coarsely grind the trim and buds and stir into the slow cooker with the melted coconut cannaoil

Cook over low heat for at least 12 hours. Caution: Turn off the slow cooker if you are away.

When the mixture appears as deep brownish green, your cannabis salve is ready.

Strain the canna cream mixture through cheesecloth into your container, squeezing the plant matter tightly to get everything out.

Over low heat, melt beeswax in a large pot or saucepan.

Slowly add the cannabis cream mixture.

Spoon a small amount of salve into a cup and allow it to cool in order to test the consistency.  If you want a thicker consistency, add more beeswax. Reheat to melt the beeswax.

Once the desired consistency is achieved, add Vitamin E oil and any aromatherapy or healing oils you wish.

Allow cooling before putting in the container. Put inside a box and tie with a ribbon and write your personal note to the label.
DIY Aromatic Canna Candle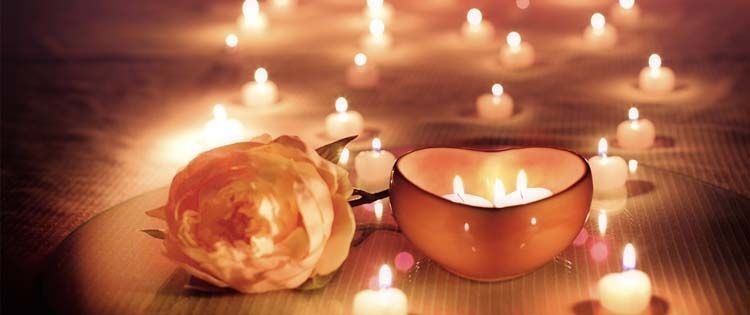 Aromatherapy has a long history being used in sacred grounds, such as temples as part of healing rituals. Up to this day, the scented candle industry continues to thrive because there is still a large demand in spas, households and healing centers.
An aromatic candle can alter a surly mood with the right aromas added in. Cannabis is an aroma that may help reach a deeper meditative state. Since cannabis is a natural relaxant, it can ease your stressed mind and body.
Many religious cultures all over the world used cannabis as incense before it was found as a psychoactive inhalant. We thought of the Aromatic Canna Candle as a perfect gift for those, who are always seeking for ways to relax. Here's how to do it:
Materials:
1 lb. Candle Wax

Hemp Wick

14 oz. Mason Jar or Teacup

Glue Gun

1 Piece Card Stock

A Double Boiler or Glass bowl and Saucepan

Food Thermometer

1 oz.

Hemp Seed Oil

or Cannabis tincture

Gift bag and ribbons  
Directions:
Melt the wax on medium-low heat by using a double boiler or a glass bowl on top of a saucepan with boiling water.
While melting the wax, take the glue gun and glue the wick to the very center of the bottom of the glass jar or teacup. Remember to measure an excess of hemp wick to be trimmed later.

While still keeping an eye on the melting wax, cut the cardstock larger than the jar but with about ⅕ of the card removed to reveal a pouring area. Cut a hole in the middle of the card stock to suspend the hemp wick towards the bottom of the jar.

Once the wax is all melted,  let it cool for 30 seconds before adding 1 oz. of hemp seed oil or cannabis tincture. If you'd like a specific color to be added, this is the best time to add coloring.

Pour the wax into the mason jar or teacup, leaving about 1 cm of space from the top of the container to the wax. Allow to cool completely and trim the wick to about a half inch.
Put your DIY Aromatic Canna Candle inside a custom or ready made gift bag and decorate with ribbons.
Box of Cannabis Chocolate Truffles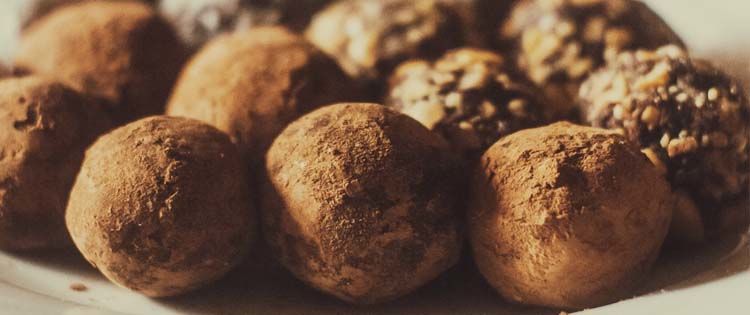 Coming up with your very own box of Cannabis Chocolate Truffles will definitely make your edible- loving sweetheart beg for more of your lovin'. Making Cannabis-infused truffles are not just easy, but super fun to do since you can make your own variety, each specially hand-crafted.
Why not start with these must-try varieties?
If you want it simple and pure, you can go for the plain and classic

Cannabis Chocolate Truffle

made with rich cannabutter or hash oil as a base.      

If you love coconut added to your dessert treats, you can try this simple and easy to make

Coco Cannabis Truffles

. It's your classic Cannabis Chocolate Truffles coated in lightly- toasted desiccated coconut.   

If your sweetheart is a health buff or on a vegan diet, go for the gluten-free

Gingerbread Truffles

. Instead of cannabutter as a base, you are to put in cannabis-infused coconut oil. Vegan cannabis edibles are seen to be one of the rising trends in the industry this year.
You can have a mix of those varieties or just stick to one recipe. If you are feeling extra creative, you can always try a different coating or filling like white chocolate, nuts, and preserved fruits. You can buy a pre-made chocolate box in baking needs shops or make your own custom chocolate box if you're feeling crafty all the way. Seal it with a red ribbon and a personalized note.
---
Express and Impress!
This season of love, show your passion and ignite that romantic flare of yours by making these DIY Valentine's Cannabis gifts. It's not just the thought that would count, but the effort and heart you put in it.     
---
Which of the DIY Valentine's Cannabis Gift ideas would you most likely have your own version?
Tell us in the comments below!