Dunedin is the location of New Zealand's first cannabis museum.
The Whakamana Cannabis Museum was established in 2013 in a suburb of South Dunedin by museum director Abe Gray.
"Since that time Whakamana has grown steadily in popularity, attracting visitors from across New Zealand and all over the world. We had to expand and the opportunity to move into a central location arose, we took it," says Gray.
Formerly a lecturer at Otago University, Abe is a qualified botanist and mycologist, as well as an avid historian of all things cannabis.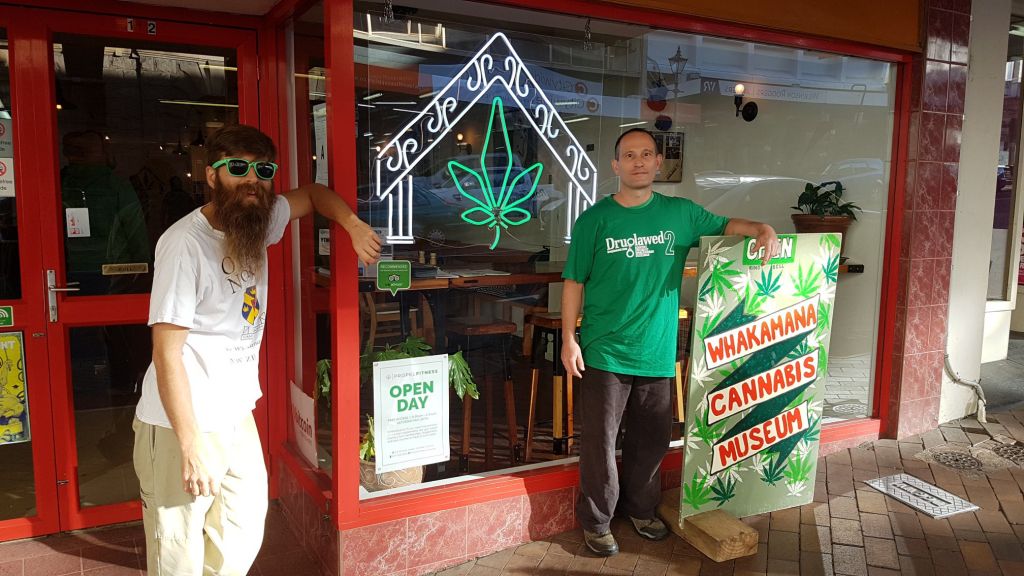 We traveled to Dunedin to meet Abe for a Q&A.
GD:
Abe, can you explain the history of the 420 protests and the museum?
AG:
Dunedin is a small city in the south of New Zealand. Local activists have fought for cannabis legalization here since the 1970s.
I came to Dunedin in 2002 when it looked as though New Zealand was going to be the first country to legalise cannabis. Unfortunately, that didn't happen, so I immediately joined up with the local group of legalisation activists and we proceeded to hotbox the local police station resulting in no arrests. We boxed the police station again the following year, also with no arrests and at that point, we realised as long as we have enough people and are doing a deliberate protest we can get away with smoking cannabis.
GD:
What happened next?
AG:
After we realised we could in one sense use cannabis legally in the form of protest, we decided to do a protest once a week instead of just once a year so we started the Friday 4:20 protest at the University of Otago. The police let this continue for several years and then thought that they should maybe put a stop to it but every time they attacked the protest movement it only made it more famous and stronger.
The notoriety we achieve from the times that the police and security did try to attack a protest eventuated into this museum, an information centre for locals and tourists about the protests, cannabis and cannabis culture.
GD:
The museum also functions as a club and community centre. What kind of social activities do you do here?
AG:
We share our enthusiasm for cannabis culture with tourists and members of the New Zealand public. Basically, we provide a community atmosphere where members of the cannabis culture can enjoy each other's company and socialise, and educate one another about Law Reform.
GD:
Have the neighbours been welcoming to the museum?
AG:
The fish and chips shop next door really likes us. Actually several of the owners of restaurants and takeaways in the area have commented to us that they're getting a lot more traffic since we've opened in this location – must be the munchies.
GD:
You have a fully functioning kitchen and restaurant out front that is not being used at the moment. What is the plan for the eatery?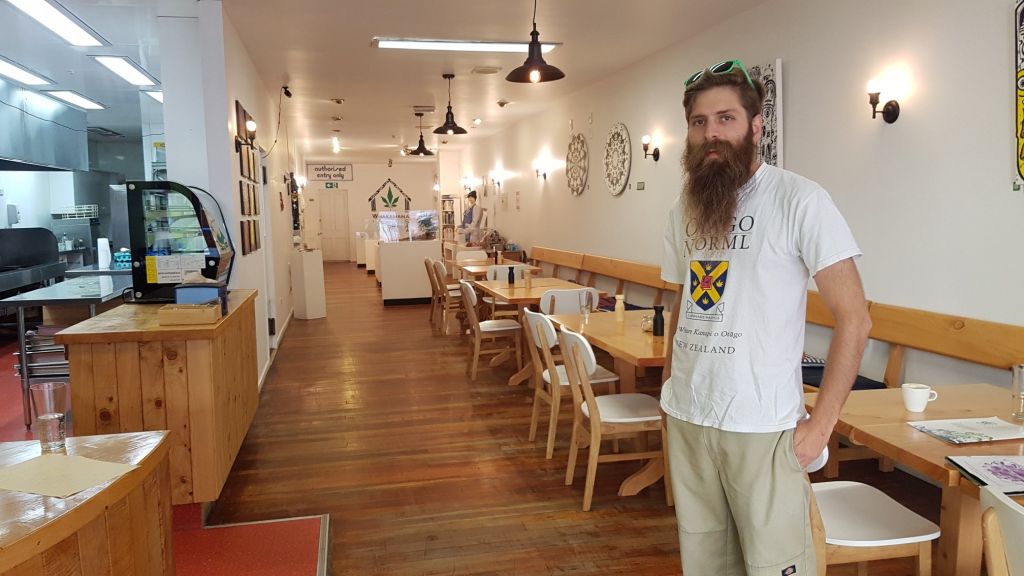 AG:
Will be reopening the High Tide Cafe in the front area of the museum soon and we'll be one of the most popular restaurants in the city in no time.
GD:
It sounds like you're getting a lot of foot traffic – how many people are coming through the museum?
AG:
We're getting several hundred people a week. The cannabis museum is without a doubt one of the most popular attractions in Dunedin.
GD:
Outstanding! What kind of events do you have coming up?
AG:
This Sunday will be the World Premiere of Druglawed 2, featuring President Jose Mujica of Uruguay. Be first in the whole world to preview this epic documentary at the Whakamana Cannabis Museum, 192 Princes Street, Dunedin.
GD:
Thanks, Abe, I will certainly be there for that screening.
Greendorphin will be back with a follow-up Q&A with Abe soon…
---
Have you been to the Dunedin Cannabis Museum? Let us know in the comments below.