The general public's attitude toward cannabis has changed dramatically in the last decade due to changes across the United States, allowing medical and recreational use in various states. The world follows suit as cannabis clinics in Australia open and various other parts of the world.
A great result of these legal changes is that we now have a lot more information about how cannabis can be used. And whether you are after medicinal or recreational uses, these delectable recipes will surely impress you.
Although, when storing edibles, you might want to consider suitable edible packaging, especially if you're making bulk creations or starting a small cannabis business.
Cannabis-Infused Fudge Squares
To make decadent cannabis-infused fudge squares, you will need half a stick of butter, five grams of cannabis buds, or one gram of press concentrate cannabis oil. You will also need one full can of sweetened condensed milk, three cups of melting chocolate, and a cup of nuts.
Start by activating your cannabis by grinding it and baking it for 25 minutes at 250°F in the oven. Scoop off all white milk particles from the butter over medium-high heat, leaving a translucent yellow butter oil.
In a double boiler, infuse cannabis into clarified butter for 1 hour. Using a fine mesh filter or cheesecloth, strain and press cannabis oil.
After the butter has been infused, pour into a medium pot and butter the pan. Then, in an oven-safe dish, pour the remaining butter over the chopped nuts. Salt the nuts and roast them in the oven at 350°F for about 10 minutes.
Melt the butter on reasonably low heat, then whisk in the chocolate and sweetened condensed milk. Continually stir until smooth, then add the nuts and swirl to blend. Fill a buttered pan halfway with hot fudge.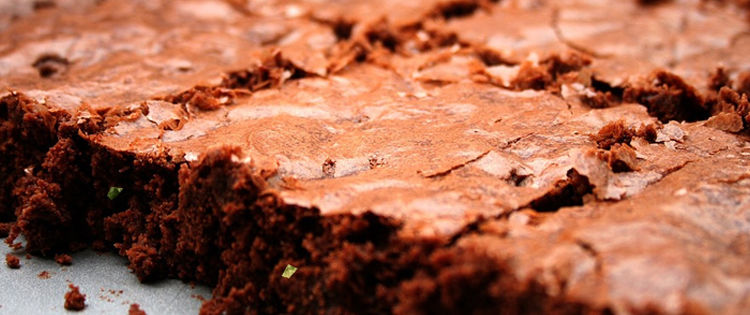 Cannabis Chocolate Pudding Cake
If fudge squares didn't make you excited, here is another cannabis edible recipe that is easy to make.
For this infused chocolate pudding cake, you will need two tablespoons of cannabutter, two tablespoons of canna oil, a cup and a half of white sugar, half a cup of instant chocolate pudding powder, and a cup and a half of milk. You will also need four eggs, half a teaspoon of vanilla extract, two cups of all-purpose flour, and a quarter cup of unsweetened cocoa powder. Four teaspoons of baking powder and half a teaspoon of salt are also essential.
Cream the butter (and CannaButter if using this recipe version) and sugar in the bowl of your stand mixer until light and creamy. Mix in the pudding powder at high speed. Now add your four eggs, one by one, and mix thoroughly. In a second dish, whisk together the milk, vegetable oil (and Canna Oil if using this recipe version), and vanilla essence.
Mix milk mixture into the butter mix until everything is thoroughly blended. Mix on low speed until the flour, cocoa powder, cornstarch, baking powder, and salt are mixed. To make sure the batter is smooth, finish mixing by hand with a rubber spatula.
Pour the batter into the prepared bundt pan and bake for 60 minutes at 350°F. Let the cake cool. Then serve and enjoy.
Whatever you choose, always follow a recipe and be careful how much cannabis you use, as well as keeping the tasty treats away from children.
Keep your cannabis edibles fresh by storing them in a sealable bag or container. Proper storage will ensure that they stay fresh and flavorful. You can even keep baked items in the refrigerator to extend their shelf life.
There you have it, two easy to make cannabis edible recipes. What is your favourite cannabis edible recipe? Share it with us in the comments below!
Latest posts by Amelie Roux
(see all)