While the tricks and treats might be for kids, adults deserve to have some Halloween fun too. Leave sugary sweets to the little ones and get your high in a more grown-up way with spooky cannabis edibles. Whether you're hosting a costume party, going on a haunted hayride or just watching scary movies at home, here are four ways you can use edibles to make your Halloween extra special.
Cannabis Cereal Bars
Are you a Frankenberry fan or do you prefer Count Chocula? Whatever your favorite Halloween cereal, there's no better way to enjoy it than transforming it into a homemade edible.
Just melt four cups of miniature marshmallows with a quarter cup of cannabis butter, fold in five cups of cereal and press it into a greased baking dish. Let your treats cool and cut them into small squares for perfect party favors.
Ghoulish Gummies
If cereal treats aren't your thing, how about a bowl of fruity flavored ghosts, pumpkins, witch hats, black cats and more?
Celebrate the spookiest night of the year by scaring up some Halloween gummies at your local cannabis dispensary. Gummies are a perpetual favorite, so you're sure to find a wide variety of themed delights for any season.
They're a great solution for those who are less than gifted in the kitchen, but you can also make homemade gummies with gelatin and candy molds.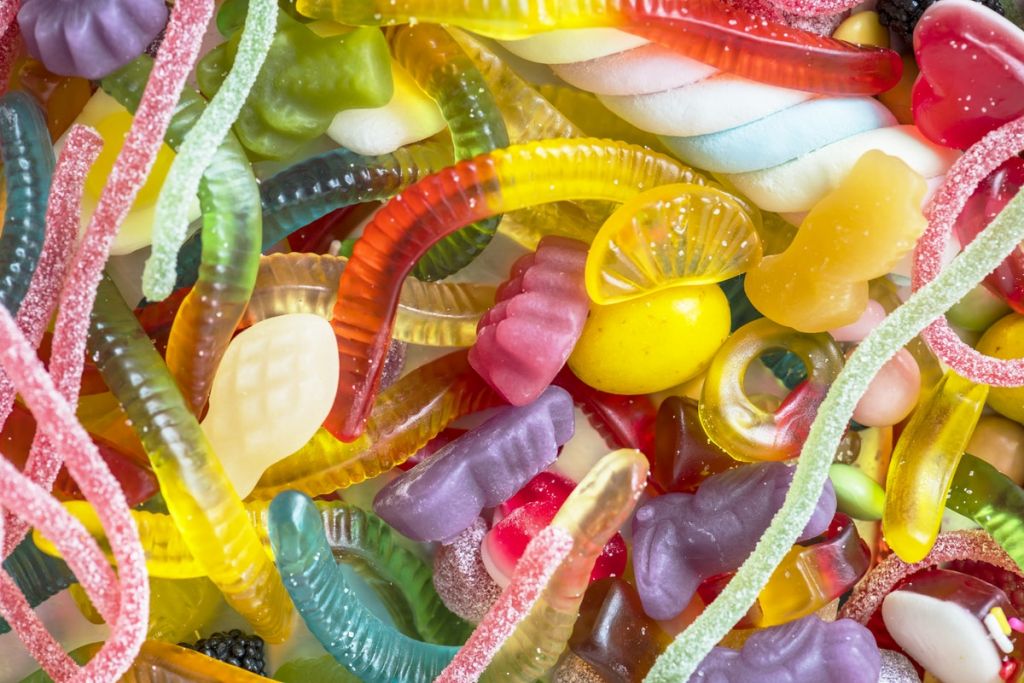 Medicated Macaroons
Are you looking for a fancier way to celebrate Halloween? Bake up some French macarons in shades of orange, green, purple and black. Incorporate cannabis into the ganache filling to make these sophisticated treats extra special.
These delicate cookies are notoriously fussy, so practice with a few batches of cannabis-free macarons if you've never made them before.
Haunted Brownies
How about a classic? Cannabis brownies are always a crowd-pleaser, and they're easy to make. Just use your favorite brownie recipe or boxed mix with cannabis butter.
Add some spooky flair with orange frosting, Halloween sprinkles, candy corn or mellowcreme pumpkins. You can also turn your brownies into Halloween cake pops. Just crumble cooked brownies into firm balls, insert a paper stick and dip them in melted almond bark colored with orange or purple food coloring.
Remember, edibles for Halloween are for adults only. If you're having kids over for your party or handing out trick-or-treat candy, make sure to keep cannabis edibles and plain candy separated.
Consider repackaging any edibles that come in packaging designed to look like popular candy brands.
Latest posts by Meghan Belnap
(see all)