Every few years, advances in technology arise and revolutionize the way communities are mobilized. Social media platforms have been at the forefront of this trend and have connected communities far and wide.  Yet, one way or another, the cannabis community has, for the most part, been left out.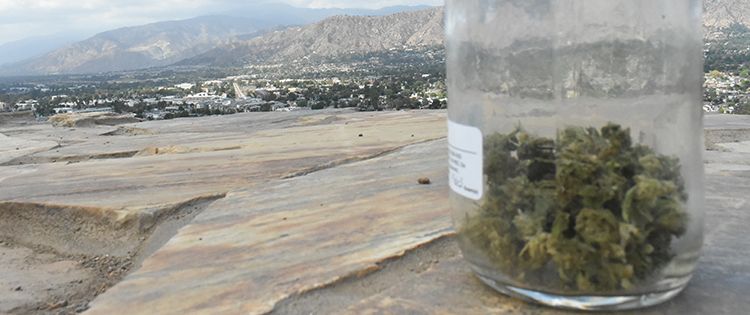 The cannabis community has had a tumultuous history, especially in the context of the western, post-modern world.  In 2018, cannabis consumers and businesspeople have come to a crossroads with social media giants. Discrepancies between federal and state laws concerning marijuana have forced these behemoths to take a position on this grey area. In what seems to be an act of self-preservation, many social media platforms have strayed from their historically innovative positions and aligned themselves with decrepit Federal laws.
Despite this kind of cannabis prohibition, many cannabis products and platforms continue to thrive. There are mobile applications that share dispensary details, strain information, and even applications that help self-described potheads with their love life. Weed Journal is a mobile application that aims to help members (or newcomers) of the cannabis community navigate their cannabis journey in a way that not only champions cannabis consumption but also imparts a better understanding of cannabis and their relationship with it.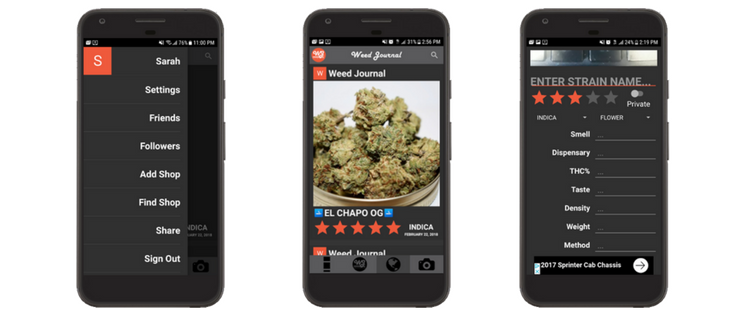 The Weed Journal experience is comprised of record keeping, experience sharing, proactive exploration, and networking.  The note-taking process can be as detailed or simple as the user sees fit; not all cannabis products will deliver the consumer with their desired experience.  In that case, a 1-star rating may suffice.  Conversely, the delicious eighth of Girl Scout Cookie you purchased two weeks ago may inspire a more in-depth journal entry.
The founders of Weed Journal understand that an individual's cannabis journey can be enhanced with a few pals.  That's why Weed Journal encourages sharing your experiences with the platform's community via the public feed or with friends. You can also let your friends know when you're about to smoke on Weed Journal and turn the act into an occasion.  Tap the logo and your followers will receive a notification. Can't join in on the fun? No worries, because once you post your journal entry, they won't think twice about passing up on the next opportunity.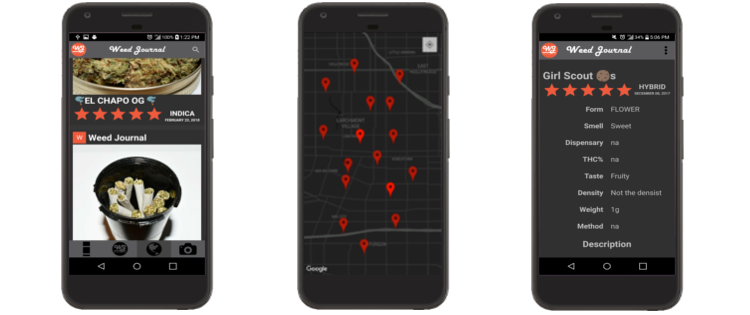 Weed Journal was inspired by the limited opportunities small cannabis businesses have to communicate with consumers and the founder's naturally crappy memory. Now, Weed Journal hopes to provide tools for these small businesses to thrive, host a platform where companies and consumers can better interact, and help smokers keep track of an ever-growing product list. Unlike other platforms, Weed Journal connects members of the cannabis community with a focus on sharing product-centric experiences. Consumers can hold growers, manufacturers, and distributors accountable and ultimately contribute to the growth and betterment of the cannabis market by sharing these experiences. At the very least, Weed Journal will help you remember what you smoked last week. Win, win.
Find Weed Journal in the Google Play Store!
---
Do you have any experience with Weed Journal? Share it with us below.