Gene Klein better known as Gene Simmons, is an Israeli-American personality, a Hollywood star, a multi-talented artist, but is best recognized with his black and white make-up and crazy hairdos in the legendary rock band- KISS.
Simmons is one of the founders of KISS and was the band's bassist for the longest time. He is also a great promoter and sales guy for the band's huge number of merchandises which vary from shirts, accessories, to cremation urns.
He also starred in some commercials to advertise life insurance companies, beverages, and car racing leagues.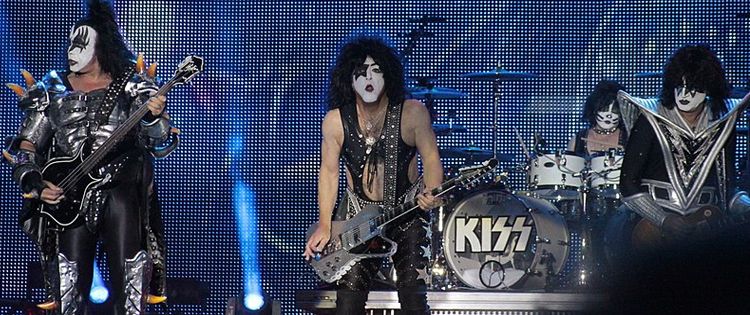 But Simmons is also well known for his public opposition on drugs, alcohol, and cannabis. In fact, the KISS legend has spoken against marijuana in the past.
That is why a lot of followers were surprised with his latest entrepreneurial move- associating himself with the industry he was once against.
Simmons is now Invictus MD Strategies Corp.'s Chief Evangelist Officer. Invictus MD Strategies Corp. is a publicly traded cannabis production and distribution company based in Canada.
A lot of people questioned the sudden change of heart of Simmons.
Aside from his negative views on cannabis, his dislike for alcohol and drugs made him do a long-standing abstinence from alcohol and drugs, from which Simmons abstained for roughly 40 years.
A self-described "straight guy who's never smoked and never been drunk," Simmons took a somewhat extreme approach in the past.
He said that he was one of those individuals who believed that cannabis is just the same harmful substance as heroin and he even admitted that he was enticed to become a part of the Invictus team because of the potential financial opportunity he could gain in partnering with the company.
According to him, the cannabis industry is remarkably growing faster by the day with more people wanting to become part of the sector.
So how did this rock and roll Hall of Famer who spent a good part of his life avoiding intoxicating substances change his view on cannabis?
He simply did his research.
Over time, he learned and saw how cannabis consumption has improved the lives as well as the health of a lot of people.
Studying the health benefits and the medical properties of cannabis especially in aiding people with serious health conditions like severe epilepsy, Simmons view of the substance immediately did a turnaround.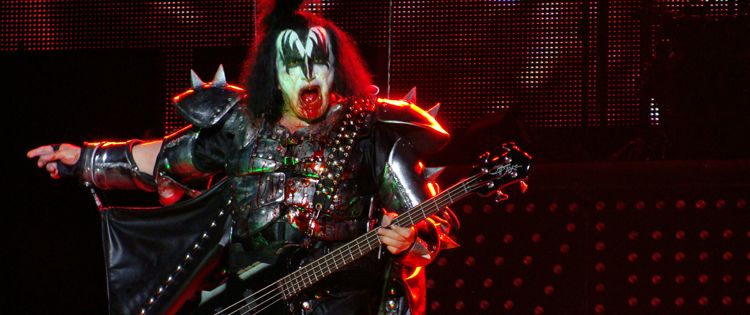 Simmons even added that he was arrogant about his beliefs on cannabis but he was later humbled after realizing the great medical potential of the plant.
Now, Simmons would also like to see politicians and lawmakers doing more study and research for them to be more educated about cannabis rather than being hard-headed with their preconceived notions about the substance.
He also added that they should hear out and get their information from the people who do not have political agendas, like from kids who were diagnosed with epilepsy and were prescribed with cannabis-based medications, and miraculously was either completely cured or has significantly minimized the number of seizures they had.
In his current role as the Chief Evangelist Officer for Invictus, Simmons will lead the public awareness campaigns for the company's future projects. He will also be Invictus' spokesperson and consultant for any of their media engagements.
Dan Kriznic, the CEO of Invictus said that Gene Simmons will head all the marketing initiatives, the rock legend will help spread the positive effects of cannabis not only for the health of the patients whose lives were changed by it for the better but also for the community as a whole.
Invictus' partnership with Simmons also seems timely as Canada has recently and historically voted for the legalization of cannabis, making the substance legal come October 17.
Simmons appears to have embraced his new role as Invictus' ambassador. He even shares the studies he read about cannabis to his friends and family and he said that everyone was positive and excited by his renewed view on marijuana.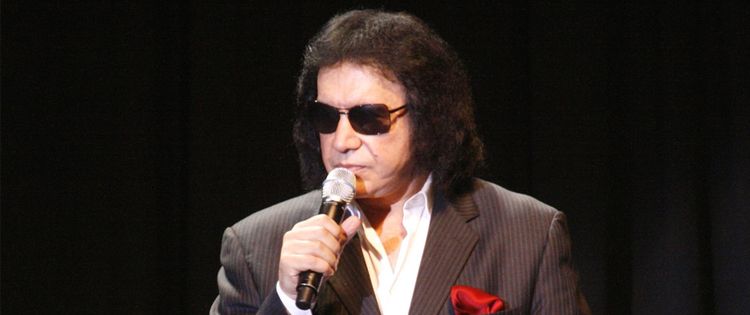 Simmons seems to be enjoying and welcoming the role as a cannabis ambassador.
"When I show the research to my family and friends, everyone is really excited and positive about it, because this is a good thing," he said.
"I have still never smoked or done any kind of cannabis products, but you can bet your bottom dollar [that] if my children were suffering from an ailment and a doctor said they could benefit from a cannabis-based product, I would not hesitate for an instant," Simmons said.