Druglawed documentary director, Arik Reiss has interviewed David Nutt, a professor of psychoneuropharmacology in the United Kingdom.
Arik asked Professor Nutt to share his wisdom with the New Zealand Parliament to help them out with the Medicinal Cannabis Amendment Bill that is currently being discussed in the parliament.
The professor opened his statement saying he believes that it should be a legal medicine and a legal recreational drug.
"If you are dying and then you're suddenly being dragged through court to defend your use of cannabis, that seems extremely inhumane…" the professor said and added "… I cannot see that there is any overwhelming merit in limiting the availability of medical marijuana to people who are dying."
The world has not ended in countries where they have medical marijuana, the Netherlands have had it there for 20 years, perfectly rational .. "I mean let's remember, cannabis was a medicine until 1960 … it was a medicine for 4000 years, why should it not be a medicine today."
Then Professor Nutt goes on to talk about the history of medical cannabis throughout the centuries and shares his personal experience trying to research cannabis.
"The opportunities lost in terms of medical research in the last 50 years of the war on drugs is the largest loss of research possibilities ever."
According to Professor Nutt, banning the drug did not stop recreational use, but it stopped medical use which is outrageous as patients need it the most.
Then he talks about the extent of the damage that the war on drugs has done worldwide.
Arik also asked Professor Nut about the Schedule I states of CBD oil in the US. To find out what he said watch the entire interview below:
---
Share your views in the comments section below.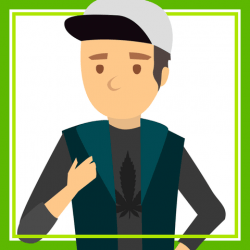 Latest posts by isack cole
(see all)