For this Episode of the Greendorphin World News, Arik is reporting from his home country of New Zealand, where farmers can now grow hemp on their farms.  
This has not always been the case though, as hemp production suffered throughout most of the world as a result of the failed war on drugs.
In the 1930's all forms of cannabis, including hemp became illegal in the US because the petrochemical companies wanted to get rid of their main competition, hemp.
All the things you can make out of oil, from fuel to plastic, you can make out of hemp.
Hemp was hailed as the billion dollar crop by the Popular Mechanics Magazine back in 1938 and finally, it is becoming a reality.
Here, Ford's biodegradable hemp car run on carbon-neutral hemp biodiesel and Ford famously said:
"Why use up the forest which were centuries in the making and the mines which required ages to lay down, if we can get the equivalent in the annual growth of the hemp fields?"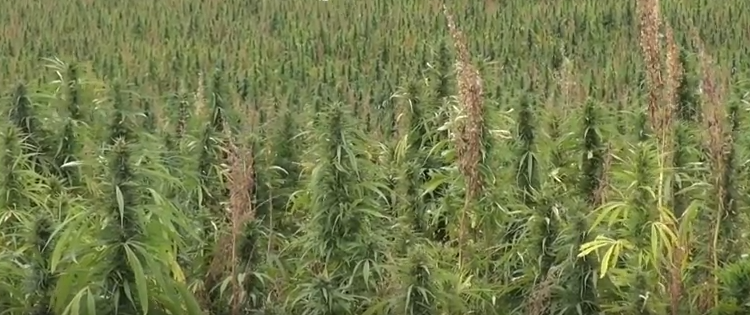 The Hemp for Victory government campaign encouraging farmers to grow hemp to support the war was a great demonstration of the importance of hemp, however, the support for hemp dropped back after the war ended as the war on drugs kept pumping out Reefer Madness-style anti-cannabis propaganda.
Anne Jordan, Waikato hemp farmer says that now it is really a straightforward process to get a license to grow hemp in New Zealand.
All you need to do is to apply for a license through the Ministry of Health at a cost of NZ$511 and work with them to get your license issued.
"This is the fastest growing and most useful plant on the planet, it's an amazing source of biomass."
It is is not only New Zealand farmers that are excited about the massive potential of hemp, many other parts of the world, like Germany building their hemp industry very strategically, while China seems to be aiming high in hemp as well.
---
Do you have a topic you like us to feature? Let us know in the comments below.