A lot of growth has happened in the cannabis world during the last 5 years since Colorado and Washington states voted to legalize adult use marijuana.  
Economic activity around legal cannabis has been growing at an incredible rate, and it is projected that legal weed will generate $30 billion in revenue by 2022 and $50 billion by 2026, according to Cowen & Co.
With California starting legal adult use marijuana sales from January next year (2018), investors are more and more prepared to put their money into this newly developing industry.
The uniqueness of this industry is due to the federal scheduling of cannabis, big companies stay away from cannabis until it becomes federally legal.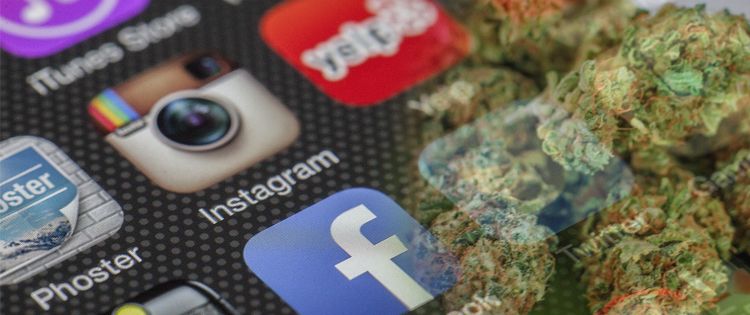 This creates opportunities for niche businesses. For example, Google, Twitter and Facebook don't let cannabis companies advertise, even if they are located in a state where cannabis is legal.
This creates an opportunity for cannabis friendly advertising networks, such as Mantis, to build a platform that places ads on cannabis-related sites, matching up cannabis businesses with their potential customers.
There is even space for a cannabis-friendly social network, where you can share your cannabis related pictures without getting into trouble at work. MassRoots pretty much works and looks like Instagram, but it is specifically for cannabis users. MassRoots have been having some trouble lately, however, the platform's more than 1 million user base is a good indication of the need for specific services to the cannabis market.
When it comes to ordering marijuana online, currently you don't find it on Amazon and you most likely won't for at least until it becomes federally legal.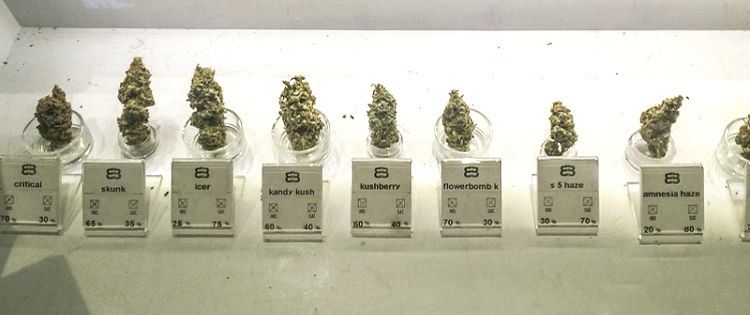 This creates an opportunity for companies that specifically focus on this area and a San Francisco based startup, GreenRush is trying to tap into this opportunity.
The idea is to connect up users who are looking for cannabis products with dispensaries and delivery drivers to get weed to consumers' doors.
The concept must resonate with investors as GreenRush has just closed a US$ 3.6 million Series A fundraising round.
GreenRush is already up and running in California and Nevada and the funds raised will be most likely contributing towards expanding to other states.
Getting cannabis to people sounds like a good idea, it is in high demand and while marijuana is federally illegal, big business stays clear of it, so a new startup like GreenRush can establish itself.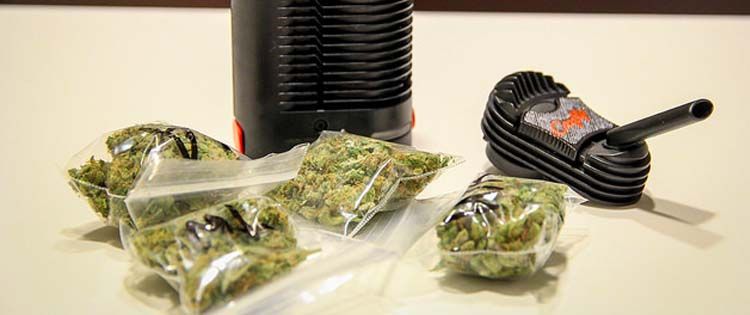 Cannabis is evolving from a black market product to a legally taxed and regulated product in front of our eyes. The cannabis industry is still very new and open to abuse. Anyone shopping online has to be careful to ensure they are dealing with a legitimate service. There are many complains about being taken advantage of by scammers and have not got what they ordered or anything at all.
Creating a well-known brand in this space that consumers could trust, makes a lot of economic sense.  
However, investing in cannabis businesses remains risky for the same reason that creates the opportunity in the first place. While it is federally illegal, the federal government may decide to crack down on cannabis businesses, especially with Attorney General, Jeff Sessions, who is famous for his outdated hardline anti-cannabis approach.
Many investors believe that it is a risk worth taking. The 3.6 million that GreenRush was able to raise for its Series A shows that there is no shortage of confidence in a bright and prosperous future in cannabis.
---
Share your views in the comments below.