Whether you are more inclined to use an indoor or outdoor cannabis garden, the very main goal that most growers aim to achieve is high yields.  Now, while the conditions and climates of your weed gardens play a major role in deciding this, there are certain marijuana seeds that will give higher yields than others!
These marijuana seeds, with their ability to come up with crazy yields, have high demands in the weed markets. Both indica and sativa marijuana have various strains that come up with immense yields. As they all come with different flavors, effects and even growing difficulty, it is all gonna depend on personal preferences!
Listed below are the Top 5 Highest Yielding Marijuana Seeds available in the markets today. Check them out and see which one works best for you!
1. Big Bud
Strain Type: Indica-dominant (85%)
Parent Strains: Skunk #1 x Afghani
Flowering Period: 8 to 9 weeks
THC Level: 23% – 26%
Growing Difficulty: Easy
Big Bud marijuana seeds are the epitome of "high-yielding" marijuana seeds. While other strains have surpassed it in terms of demand and use, this Big Bud is still the classic and original pioneer of enormous yielding varieties. Indoors, this hybrid is capable of coming up with roughly around 600G to 700G per square meter. However, exposing it to the natural outdoor climates can result in as much as 1kg to 1.2kg of healthy marijuana buds!
In addition to these, Big Bud gives off some very peppery and herbal tastes. The effects are extremely physical as you are given strong body buzzes that relax your muscles and calm you down.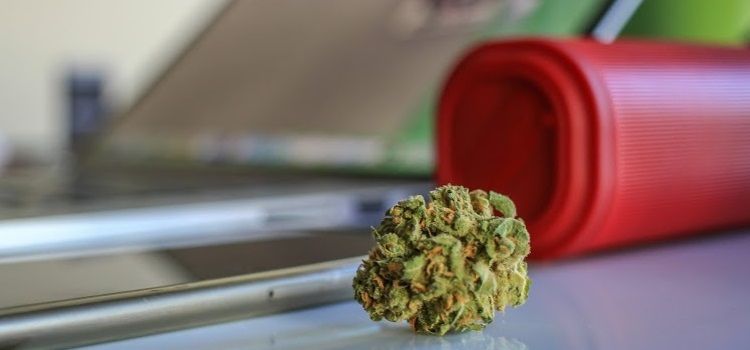 2. Critical Mass
Strain Type: Indica-dominant (80%)
Parent Strains: Afghani x Skunk #1
Flowering Period: 6 to 8 weeks
THC Level: 19% – 22%
Growing Difficulty: Easy
As a more tweaked and refined version of Big Bug marijuana seeds that makes use of similar parent strains, Critical Mass is widely recognized as a very generous strain that produces insane amounts of big, heavy buds.
With the heft that these buds come in, the plants will actually require a bit of support in order to keep the branches from breaking! Indoor cultivation allows you to come up with around 680G to 800G of yield per square meter. In an outdoor garden, around 1KG to 1.5 KG per plant can be expected!
Critical Mass offers a high that will leave you feeling sluggish and lazy. As a strain fit for the nighttime hours of the day, you will instantly feel a sudden rush of dreamy euphoria sweep over your mind! Let these chunky buds introduce you to Dream Land!
3. Super Silver Haze
Strain Type: Sativa-dominant (80%)
Parent Strains: Skunk #1 x Original Haze x Northern Lights #5
Flowering Period: 11 weeks
THC Level: 18% – 20%
Growing Difficulty: Moderate
Super Silver Haze marijuana seeds are primarily known for being awarded with numerous Cannabis Cup honors and countless other accolades, which ultimately led it to becoming King of all Sativas.
However, one aspect that is often overlooked is the ridiculous yields that it can grow! Under good conditions and a fairly controlled climate, indoor cultivation of Super Silver Haze brings about 550G to 650G per square meter in an indoor garden. On the other hand, an outdoor grow is capable of spawning around 800G up to 1.5KG of buds!
The taste of Super Silver Haze's smoke is unlike any other you've tried before. As it blends a nice mixture of spiciness, skuniness, and lemon, any user is instantly hooked to the tantalizing flavors! The high is sharp and stinging. It starts in the mind and seemingly enhances your attention span around your environment. Everything starts becoming more interesting as your head fills with thoughts of creativity and pure bliss.
4. Power Plant
Strain Type: Sativa-dominant (65%)
Parent Strains: South African genetics
Flowering Period: 10 to 12 weeks
THC Level: 17% – 20%
Growing Difficulty: Easy
Power Plant is a classic marijuana strain that focuses on one thing and one thing only: bigger yields. Not much marijuana seeds are needed in order to come up with a ridiculously large amount of weed buds! Ever since the 1990s, these marijuana seeds have been awarded numerous times solely because of the yields that they are capable of producing.
An indoor setup will usually sprout big, chunky buds that reach 800G per square meter. Outdoors, however, bring much more buds as the yield generally averages around 1KG to a whopping 2KG per plant!
The generosity of this strain isn't the only upside to it. Power Plant also tastes of sweet and woody flavors. The powerful rush of euphoria will leave any user feeling uplifted and high in spirits! Another great thing about this is that it is nowhere near as overpowering as other strains, making it great for beginners.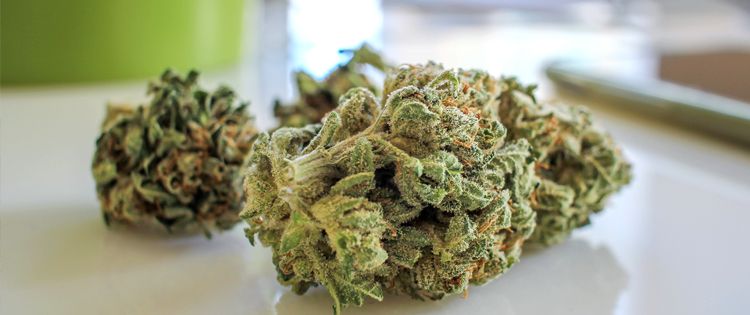 5. Moby Dick
Strain Type: Sativa-dominant (75%)
Parent Strains: White Widow x Haze
Flowering Period: 9 to 10 weeks
THC Level: 27%
Growing Difficulty: Moderate
This gargantuan beast of a weed strain offers an immense amount in both yields and THC! True to its name, Moby Dick is widely known as the joint highest yield-producing marijuana strain out there. With a big and robust plant structure capable of handling the sizable buds that grow in each cola, Moby Dick is unlike any other.
The indoor yields of this strain set the bar for indoor setups, as they can reach around 700G to 900G per square meter! And if that doesn't surprise you, the outdoor yields average a whopping 1.5KG to 2KG per plant!
Moby Dick also offers a rich taste of creamy vanilla. The smooth and velvety smoke gives it an exotic, minty flavor that warms your throat. Additionally, the very well-balanced high of euphoria and relaxation make it versatile for just about any kind of smoker out there!
These marijuana seeds are sure to give you some ridiculously high yields each and every time! If you have the required space to house these big boys, then you should try them out. Whether grown indoors or outdoors, these marijuana seeds can definitely change your cannabis game!
This is our list of highest yielding marijuana strains. Feel free to let us know if you have experience with other high yielding cannabis seeds below.
Latest posts by Amelie Roux
(see all)