CBD is a compound that has been used for thousands of years in many traditional medicines. With the rise of CBD-infused products, it's essential to understand how to stay safe when selling them.
Is Selling CBD Products a Good Business?
CBD is a hot topic. It's been proven effective for many medical conditions, and it's legal at the federal level if derived from hemp. However, some states have restrictions. Selling CBD products is not only lucrative but also an easy way to help others. As such, demand for these products is high and growing every day.
CBD stores can offer high-profit margins due to their popularity and demand. According to data from Grand View Research, the industry is expected to reach over $20 billion by 2030. Hence, you can start purchasing medical CBD from a wholesaler, selling cannabidiol, and making a profit.
However, buying and selling cannabidiol CBD oil or other CBD medicine products like lotion is complicated. Hence, you must take the necessary steps to stay careful while selling CBD products.
Buy From a Trusted Vendor
If you are making, buying, or re-selling products, you must ensure that they are legal, safe, and comply with regulations. As a relatively new market, CBD products are not always regulated. It is possible that some vendors may use additives to their CBD products to make them appealing to consumers. In other cases, they might not be transparent about the CBD amount in their products.
You should buy from a trusted vendor. You should also find one that has good reviews and is reputable. In addition, it should have a good reputation for customer service and sell high-quality products with a good return policy.
When deciding on the place to buy wholesale CBD products, you should look for a company that's transparent about its sourcing and manufacturing process. You should also check its website to see if it has a list of all the ingredients used in making its products. If you find one without this information, steer clear.
Don't Label Your Products as Dietary Supplements
Don't label your products as dietary supplements. CBD is not a dietary supplement and cannot be labeled as such. The FDA has not approved CBD as a dietary supplement. Hence, it is illegal to promote your CBD product as a part of a dietary supplement. This can have legal consequences and can even lead to a complete shutdown of your company.
Advertise Your Products According to the FTC Guidelines
The Federal Trade Commission (FTC) protects consumers from false or misleading advertising in the US. The FTC enforces several laws against deceptive and unfair advertising practices, including a law that prohibits companies from making claims that their products can diagnose, treat, cure or prevent disease unless the FDA has approved those claims.
The FTC also requires healthcare professionals and companies to disclose their products' relationship with pharmaceuticals. This means that if a pharmaceutical company produces your medicinal CBD oil, you must disclose this information in all of your marketing materials.
Don't Sell CBD Products to Minors
Follow state and local laws regarding the age at which it is legally permissible to purchase or possess CBD products in your area, including other restrictions such as whether you can sell these items online. In many cases, even if an individual meets the minimum legal age for purchasing a particular product in their state or region, federal law may still not permit them.
Preventing minors from accessing your online store may be more complicated than simply requiring them to provide proof of identity before making a purchase. Some companies require customers to submit a selfie and other forms of identification.
These measures are intended primarily for peace of mind. But if you're concerned about preventing unauthorized access by underage customers, this might be worth considering for your business.
Be Mindful of How You Label Your Products
As CBD becomes more popular and accessible, the marketplace has a heightened potential for confusion. Because the FDA does not regulate CBD products, they must be labeled correctly to avoid misleading consumers.
The FDA has clearly stated its stand on how manufacturers should label their CBDs. Since many studies have shown the positive results of using CBD oil and other products for some medical conditions, manufacturers have used it to their advantage.
Hence, FDA illegalized the introduction, advertising, or marketing of products containing CBD or THC by making false or unsubstantiated health claims. Moreover, the FDA and the FTC have also sent warning letters to those manufacturers and sellers who have violated the above-mentioned rules.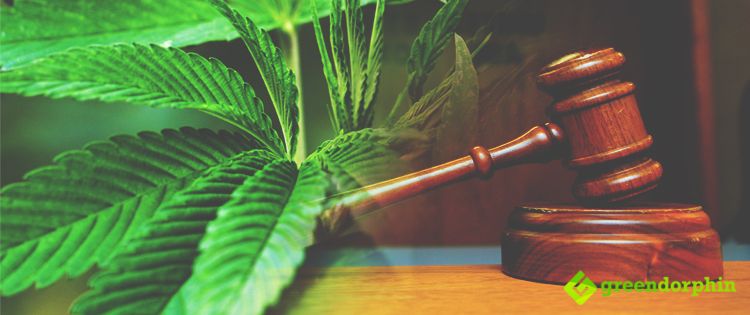 Understand the Laws in Your State
You should first research the laws in your state, federal, and local laws. While a variety of CBD products are available to consumers, it's important to know how they're regulated by the FDA, state governments, and local jurisdictions. It's also important to know if there are any restrictions on how you can advertise or sell your products.
The CBD market has grown tremendously over the past few years thanks to its popularity among consumers looking for natural remedies for their aches and pains. In fact, according to a survey by SingleCare, 33% of Americans have used CBD products.
However, this booming industry also brings challenges that need to be addressed. Addressing these challenges appropriately will ensure that your company continues operating in compliance with regulations without running afoul of authorities or getting sued by customers who bought poor-quality products from them previously.
Educate Your Employees and Customers
In addition to educating yourself, it's important that you also educate your employees about the laws and regulations affecting the selling of CBD products. This includes educating them on federal and state law and any local laws that apply to businesses in your area.
When it comes to educating customers about CBD products, you should ensure that they understand why they're purchasing a particular product and how to use it safely and effectively.
Conclusion
As a general rule for advertising CBDs, you should avoid making any claims that could be interpreted as suggesting the CBD product will cure or treat a medical condition completely. They can certainly help with many conditions, as proved in multiple studies. However, the result depends on the individual. Hence, it is best to avoid absolute claims.
CBD products can be a great way to make money, but you must be careful. If you follow these guidelines, you can confidently sell your CBD products.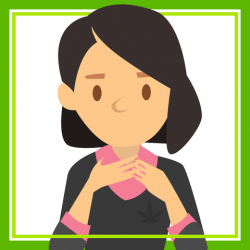 Latest posts by Rae Alson
(see all)