Dabbing and vaping cannabis concentrate is becoming hugely popular due to the speed and discreetness associated with the art.
In this post, we give you a detailed analysis on how to use a quartz banger to take a perfect low-temp dab!
Cannabis extracts come in a bunch of different forms, but in essence, they're simply a more potent form of cannabis with a more intense flavor and aroma profile.
If you've never tried dabs before, it can be a good idea to start small as they can contain up to five times the cannabinoids of regular dried cannabis. I highly recommend trying dabs, though, if you're a flavor head like me!
In this video, I explain the origins of the quartz banger, go through some dab etiquette, and show you guys how to rip a low temp dab!
For those of you that can't wait to get dabbing and want the quick-start guide to getting started with cannabis concentrates, read these notes:
Heat your nail for 25 seconds, rotating the rig so that you're applying heat evenly
LOW TEMP: Wait 60 seconds for the nail to cool down and then apply your concentrate to the quartz banger
HIGH TEMP: Wait 15-30 seconds for the nail to cool and then apply your concentrate to the quartz banger
Quartz Banger Maintenance: Always use a Q-Tip after each dab to clean the residual oil off your nail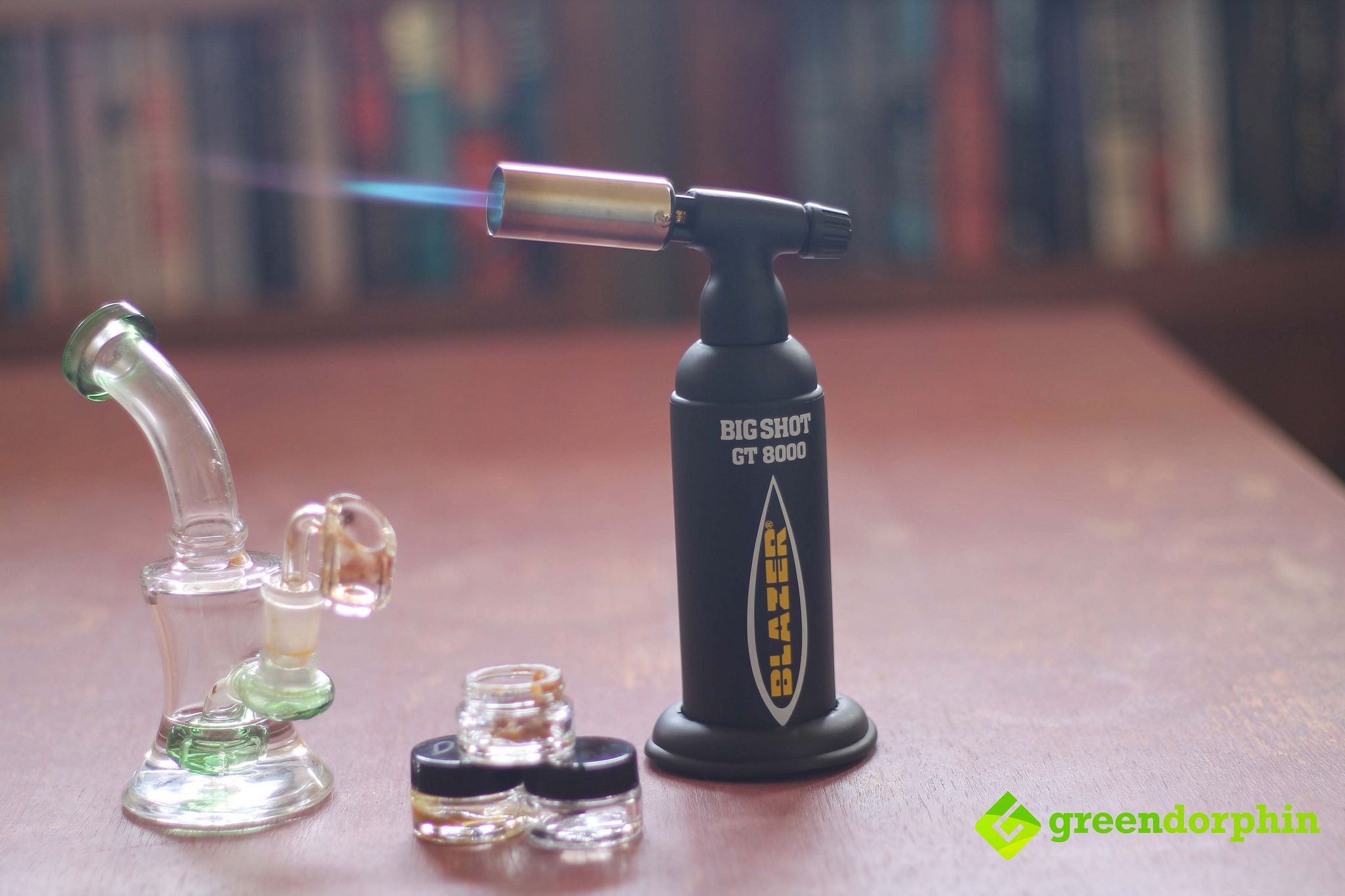 The most common device used to consume cannabis concentrates (besides maybe a hash joint) is without a doubt a glass water pipe with a quartz banger. 
A banger is quite similar to a traditional dabbing nail, however, it is comparatively wider and easier to heat, use, and clean! 
While some cheaper bangers are made from glass, we only recommend using a quartz banger as glass can morph and become prone to shattering.
Most quartz bangers are roughly 2mm to 5mm in thickness, with the thicker models retaining heat a little better. To heat your banger you're going to need a butane torch of some kind.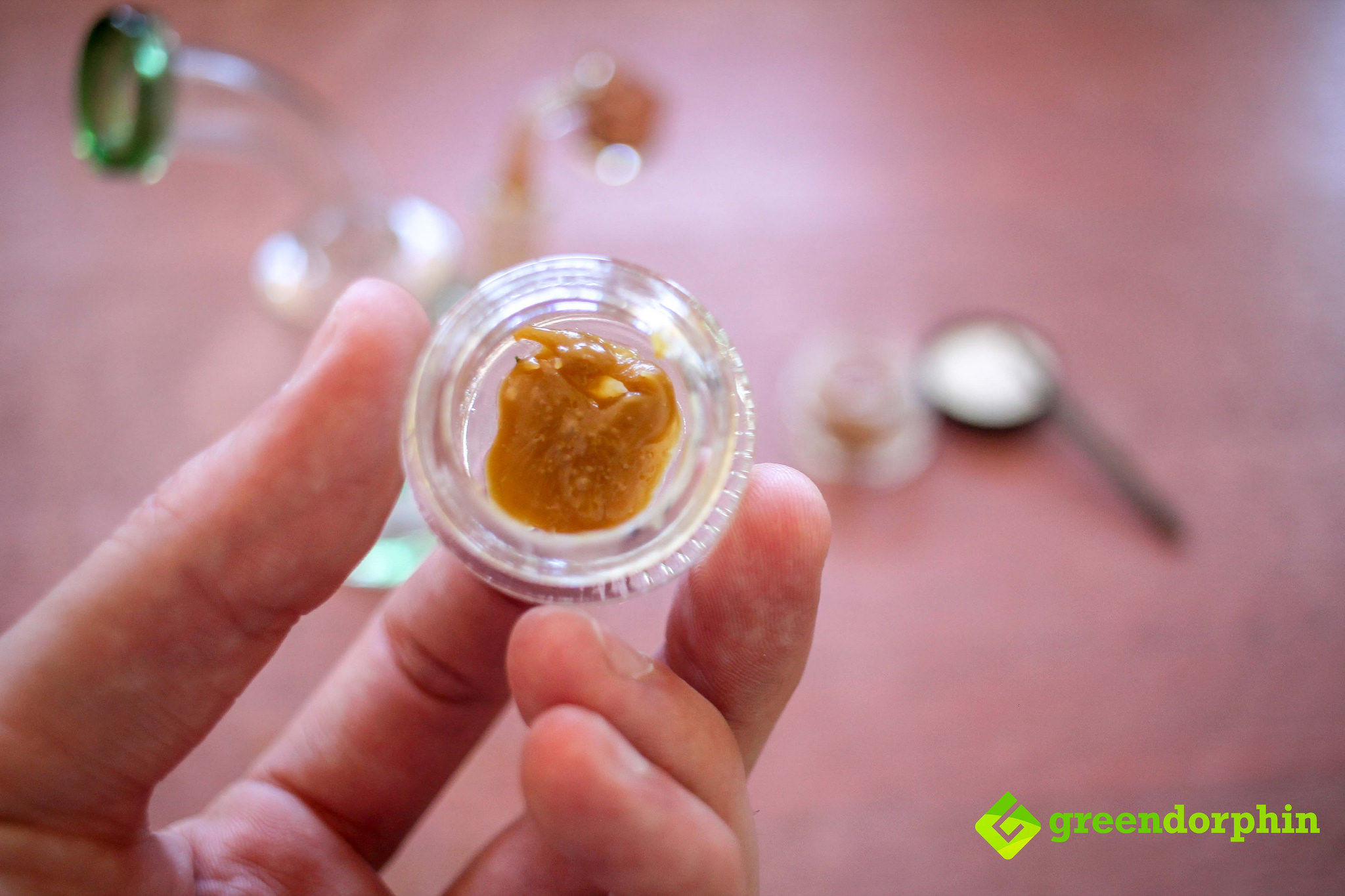 Concentrates like this 'Blue Diesel' BHO (butane hash oil) are awesome for people looking to cut down on smoking as they are, in fact, vaporized as opposed to the usual combustion. 
A gram of concentrate will give you roughly 25-50 dabs depending on the size of your glob, meaning that this is a quite economical way to consume your herbs.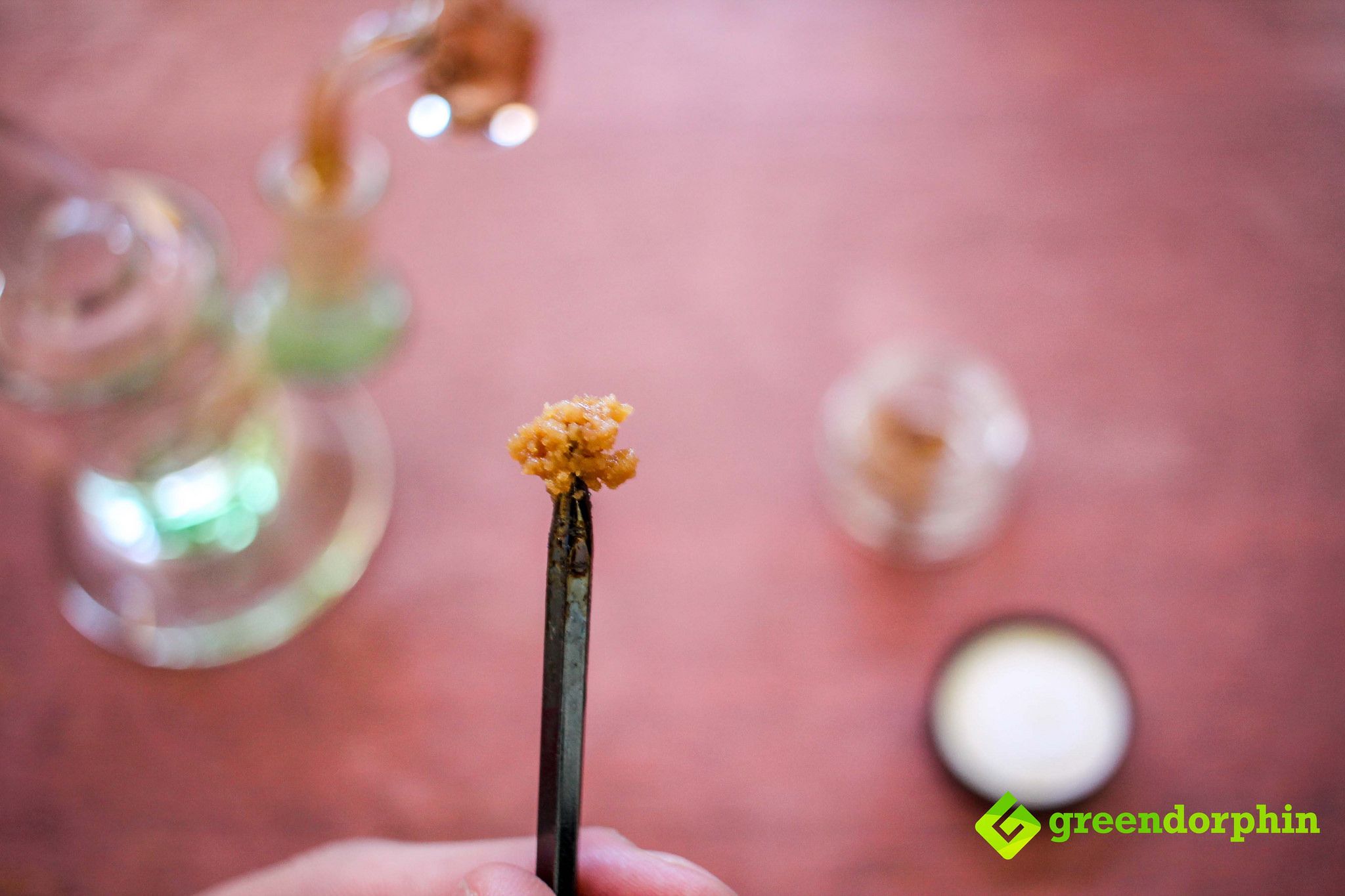 Just for reference, the dab pictured above is 0.2g in size and is three to four times larger than I would ever usually take.
If you're looking to relax after a long day you should experiment with larger dabs as the effect can be quite narcotic. 
Cannabis concentrates are relatively simple to make if you know what you're doing, so if you've got some old product or trimmings lying around, why not try your luck at making your own? 
You can check out the rest of our articles on cannabis concentrates here.
Latest posts by Matt Buchanan
(see all)