From time to time, many people enjoy smoking weed just to relax or have fun. However, seed banks continue to create new and new hemp strains, while online stores offer huge collections of cannabis varieties to try. Even a real canna fan can simply get lost in such a big selection of strains. If you just want to relax a bit after the working day or release your muscle pain after the intensive training, light effect weed strains are exactly what you need.

In this article, we will provide you with a quick overview of the most popular light effect species and explain the conditions when they may come in handy. 
What are the effects of marijuana?
The question of what is the effect of marijuana and what happens to a person who smokes is of interest not only to beginners but also to experienced smokers. Some want to figure out what will happen to them after consumption, for others this question arises when choosing a new variety.
In order to describe how a person feels or how their brain and body react to smoking cannabinoids, there are two main terms: "high" and "stone" effects. These are the second and third levels of inebriation, while there is also the first one called "buzz".

To feel all these three conditions is the purpose of people growing cannabis at home. You can get cannabis seeds for sale in the US at special dispensaries or simply order on TheSeedFair.com site. Now, let's review the various effects of smoking marijuana:
Stage 1. Buzz
The first thing you feel after smoking is the buzz effect. First, there is a slight excitement, cheerfulness in the body, and a smile on the face. This state is achieved by using small doses of marijuana.
Stage 2. High
As soon as the smoker increases the dose and time passes, the high effect occurs. This is usually characterized by the appearance of euphoria. The consumer feels a surge of energy, the mood changes, and powerful and sometimes unpredictable sensations appear in the body. The body releases adrenaline, which enables a person to become multitasking and fast.
Stage 3. Stone
At the stone stage, the body and mind relax, and apathy and drowsiness replace the activity. This phase is typical not only for marijuana but also for other substances, including alcohol.
As for the effects of cannabis, here the body may react differently: you can feel stone instead of high, or you don't feel relaxation at all. This directly depends on the types of cannabis – Sativa or Indica. As for the effect on the body, Sativa varieties, as a rule, cause a high effect, and Indica plants – stone.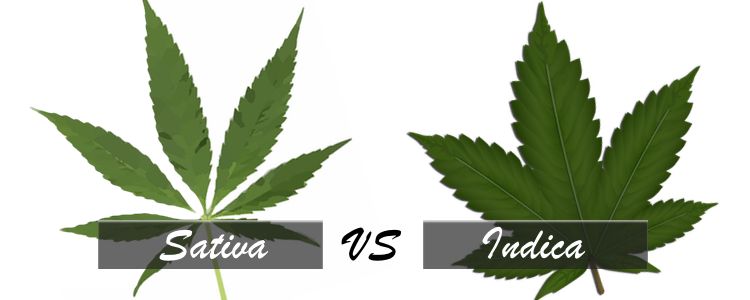 Light effect weed varieties
1. DC Cure 1:1 Auto fem:
The task of the breeders at Doctor's Choice was to create a medical cannabis strain with an equal ratio of THC and CBD. To do this, they have selected the best genetics from the popular Chronic Ryder and CBD-rich plant varieties, and added Ruderalis to give the new strain autoflowering properties and improve its ability to grow in the wild nature. Fresh citrus dominates the aromas of DC Cure 1:1 Auto fem inflorescences. Earthy notes and oriental spices are felt when smoking. The effect of a hybrid with a 1:1 ratio of THC and CBD (6% both) will satisfy any consumer: an experienced grower will plunge into a pleasant soft stone, and a slight euphoria can happen to a beginner.
2. CBD Auto 20:1:
The CBD Auto 20:1 strain was bred by the FastBuds seed bank specifically for medical use. The extremely low concentration of THC (0.3-0.85%) allows you not to be afraid of psychoactive side effects even at higher dosages. The effect is especially good for diseases of a neurological nature. The high concentration of CBD, reaching up to 20%, means that CBD Auto 20:1 cannabis buds can deeply relax the body, uplift your overall mood and relieve pain, while not limiting your actions in any way. Best of all, this strain fights epilepsy attacks, lack of appetite, and insomnia.
3. Auto Anubis:
Auto Anubis marijuana seeds are the result of a thoughtful and rather specific work of breeders, thanks to which the world has seen a relaxing and early maturing cannabis variety. The taste can be called quite original: here you can feel some flowers, grapefruit, and fruity notes. Nevertheless, the effect is quite light – cerebral relaxation without excessive strength and deep stone. An excellent choice if you just need to relax a bit in the evening.
4. Devil Cream Auto:
The original version of Devil Cream Auto was developed by the breeders of the Sweet Seeds seed bank by crossing specially selected strains of the black flower Dark Devil with an exquisite creamy aroma, and the purple classic autoflower SWS38. This is one of the most popular hybrids among true cannabis connoisseurs. This variety has a pronounced aroma of sweet fruits with light notes of lemon and a soft enveloping scent of lavender. One has only to try it once, as light puffs will create a feeling of peace and tranquility.
5. AutoDaiquiri Lime:
To produce this interesting auto fem with outstanding flavor and high productivity, Dutch Passion seed bank breeders have produced a carefully selected Californian Orange phenotype with magnificent lime flavor and a photoperiod American Sour Diesel plant. The autoflower Daiquiri Lime has inherited the highest productivity and mild effect on the human central nervous system from its parents. 
Final words
Cannabis can be very unpredictable, sometimes even 100% Indica or Sativa can have different effects on the body. For example, an Indica doesn't always get you on the couch, just as a Sativa doesn't always guarantee a high effect. The effect of marijuana can be influenced by various factors, it is impossible to predict it for sure, and everything is very individual. The same variety can cause different reactions, so you just need to try different strains to find the best option for you!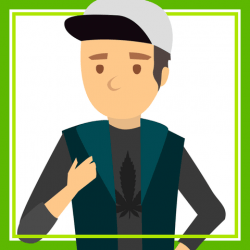 Latest posts by isack cole
(see all)