What if everyone's ultimate comfort food can be infused with Cannabis? We are talking about Marijuana Ice Cream, folks! Yes, your favorite comfort food can double up the bliss it can bring you.
Ben Cohen and Jerry Greenfield of ice cream giant, Ben and Jerry's have actually made big thumbs up to making Marijuana-infused Ice Cream.  The ice cream geniuses were able to come up with a few flavors that are happy- hippie themed. Reckon Cherry Garcia,  Hazed and Confused, and Half- Baked? Both weed and ice cream lovers have waited for them to release their very own Cannabis- infused ice cream, but it seems like a pretty long shot for now. Of course, they have to consider some major concerns in production and distribution.     
While Ben and Jerry's might still be waiting for the momentum to release their very own Ganja ice cream, small local creamery shops have already started to venture in Marijuana-infused ice cream. 
But no need to wait for Ben and Jerry's or score some in those ice cream shops if you can make your own at home.    
Trade Secrets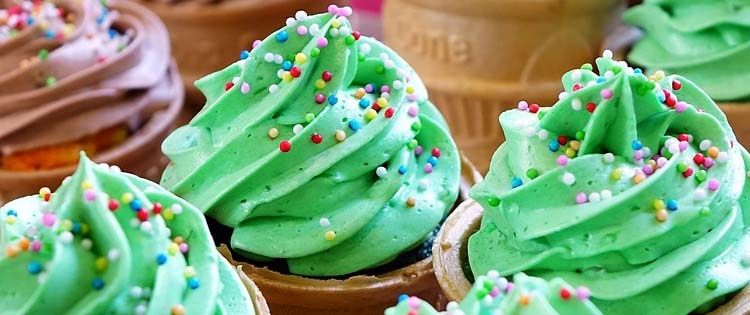 Making edibles can be pretty daunting at first to some, but with the help of culinary experts' tips in dosing and portioning, you can pull it off. According to Brian Smith, co- owner of Ample Hills Creamery based in Brooklyn, their idea of making Marijuana-infused ice cream is steeping ingredients like pretzels and tea leaves. Steeping your weed in milk for about 20 minutes enables you to achieve potent flavor.
Another trade secret to making a Marijuana-infused ice cream based from The Stoner's Cookbook is baking your weed first– that way, you are decarboxylating your Cannabis. Then follow it with the steeping process for stronger potency and better consistency.
Before we go to the actual process, what is that main ingredient we need to perfect in order to pull off that creamy and rich Cannabis ice cream goodness? Yes, none other than Canna cream.
In our Cannabis ganache feature, we highlighted that the key to a creamy and rich consistency is the Canna cream. Learn how to make some here.    
Have Some Homemade Ganja Ice Cream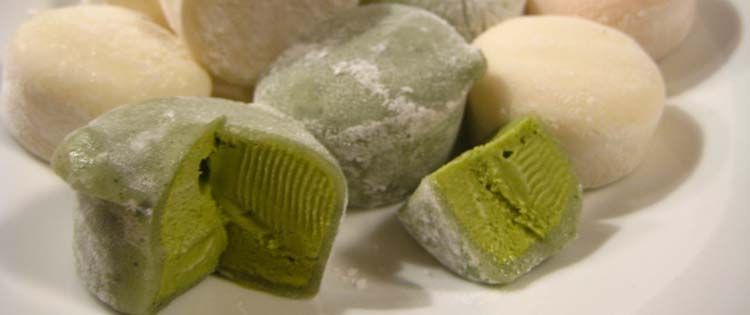 In making homemade Marijuana-infused ice cream, pastry chef Katy Peetz from Brooklyn was able to come up with a very easy and polished recipe for Marijuana Ice cream. But first, she requires you to have two things: an ice cream machine and lots of patience. If you lack the second requirement, don't worry, it will be all worth it.
This recipe is just the plain ice cream base. Just like the usual ice cream, you can definitely customize it according to your favorite flavors. But Peetz recommends mixing in some sweet and sour strawberry rhubarb.
Yield: Up to 3 quarts
Ingredients:
1 ½ cups Canna cream

4 cups milk

1 cup sugar

3 ½ tbsp honey

¾ cup dry milk powder

3 eggs (large)

Scant tsp xanthan gum

½ tsp kosher salt
Procedure:
In a small saucepan, heat the Canna cream and milk to a simmer.

Remove from heat. Add in the rest of the ingredients except for the 3 large eggs and salt.

Whisk the sugar and milk powder until they are completely dissolved.

Whisk the eggs until frothy in a separate bowl. Temper with a small amount of hot canna cream mixture.

Pour the mixture back into the saucepan.

Turn the heat back on to the low heat and slowly bring it to 173 degrees. Stir the bottom of the pot occasionally with a spatula to prevent the mixture from burning.

Remove from heat again.

Add salt. Blend the mixture in a blender in low setting for about a minute.

Strain into a container for a finer texture.

Place the container in a metal basin filled with ice. Let it chill completely.

Add in some honey to sweeten. You may also add a squeeze of lemon for a zesty touch.

Spin the mixture in the ice cream machine and serve with fresh fruits or chocolate syrup.
---
A Healthier Choice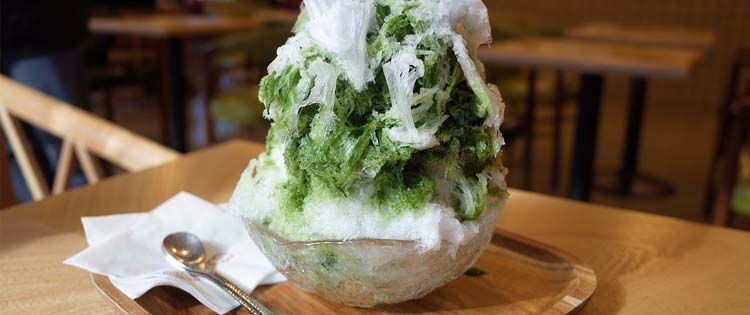 If you are worried about having that guilt over Marijuana-infused ice cream, then allow us to enlighten you. Your Marijuana-infused ice cream, especially if the base is made of Marijuana-infused coconut milk, is a healthier option than your commercial ice cream.
It's not just cancer- fighting delicious treat, the substance serves as a detox to your body as well. But of course, you should also be cautious of the amount of Marijuana you put in, for a lighter dose yet a pretty good high, you can go from 5 to 10 grams.
Make the most out of your creative culinary skills and enjoy the rich and healthy goodness of a Marijuana-infused ice cream at home this summer.
---
What Marijuana Ice Cream flavors you think would be a sure hit?  
Tell us in the comments below!