The ins and outs of politics, not to mention conventions around the weed are complicated just about everywhere. New groups and concerns if not conferences are starting to spring up everywhere. This is as true of the U.S. as it is elsewhere.
But what is the face of the "new" industry in Germany – where lawmakers have just moved forward on an aspect of reform?
Mary Jane, a new expo clearly targeted towards the home grow enthusiast if not hybrid medical/rec user begun several years ago. While it did not get much traction on its debut attempt, the expo appears to have survived its sophomore slump successfully. This year, a steady stream of visitors inhabited the expo space every day. The bathrooms mostly worked. The vendors offered tasty if expensive food. Visitors bought things.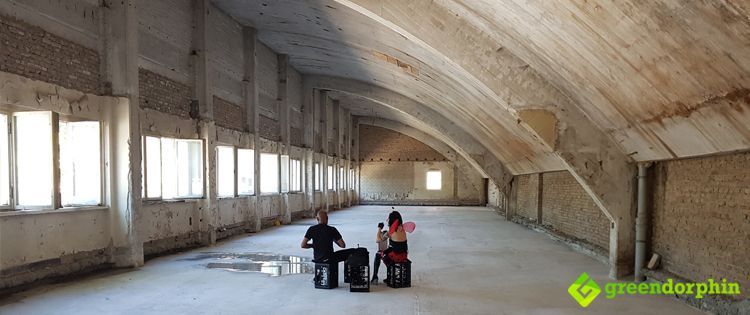 Held in a hopelessly romantic now refurbishing old factory in a section of a still mostly unreconstructed East Berlin wilderness, the event is clearly catering to an existing niche audience. It is not the most central (not to mention easiest) place to get to, particularly for tourists unfamiliar with how the regional transport system works. Hint for tourists – get the Deutsche Bahn app. It is worth it.
That said, it is also absolutely worth the trek to the Funkhaus, even if "just" for the scenery. Beyond cannabis, entrance into the expo provides a legal if slightly pricey view into a cool pre-war industrial hulk that is now entering its latest reincarnation. Exploring the building beyond the expo is worth it for those who long to go building spelunking in Berlin but don't want to run afoul of the authorities.
Grow and head shops across the country were advertising this expo from early March when the law changed. There is more than a casual interest in ever than growing here.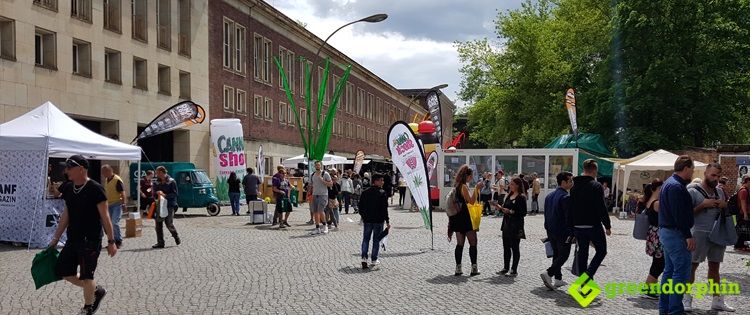 Why? Patients who thought they could begin to grow their own medication have been rudely awakened to a new reality. Since the law went into effect in March, for the most part, it has created havoc for the existing patient base. Those who were legally allowed to grow have been told they are now going to be required to "find a doctor" if not a pharmacy that will prescribe and sell to them.
Beyond these immediate issues, lies another, bigger problem. Despite the fact that the legislation passed by the Bundestag earlier this year had the goal of enabling patients to obtain health insurance coverage for their supply, so far this has not actually occurred. This means that patients who grew their own before, are for the most part preparing to go to the mattresses in the latest stage of a war that should have been over long ago. Many of them are either preparing to sue the government (again) or in a new riff, inspired by current events, their insurance companies.
This is a political and legal mess that drives other conversations, and clearly, the organizers of Mary Jane believed that this was now the time to move ahead again.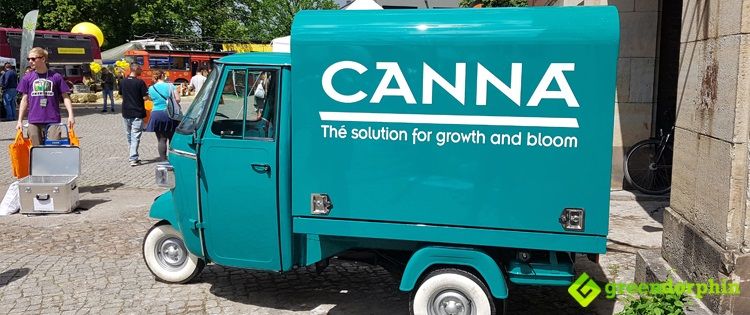 On one level they are right. Patients who are well enough, and financially situated, not to mention have a place to grow, are viewing the current situation with a degree of earned skepticism.  If not taking other precautions.
However, for the most part, Mary Jane is not geared at "patients" but a rather more stereotypical subculture of young recreational stoners. AKA – the weed "industry" such as it is in Holland.
While no vendor actually had cannabinoids for sale, the usual suspects in any Euro market were in large presence at Mary Jane. Most of them were Dutch. Many of them were seed companies, or even more intriguingly, industrial hemp farms who are moving forward with the times here. There were a lot of vape stores, rolling papers, lighters in every imaginable flavor, and all manner of ganja accouterments from media to fashion.
What was, however, clearly missing, particularly from an American or even Canadian perspective at this juncture, was evidence of the growing market here in Germany. That is to be expected of course. The real "market" here is less than three months old. Existing business ties and infrastructures are being remade. Dutch seed companies, in other words, are angling to line up with the new German licensees. Only one vape distributor, however, was licensed as a medical device with the German government (Storz and Bickel). The rest appear comfortable to cater to the existing business they already get via head shop business.
Is Mary Jane worth a stop for any intrepid canna tourist who wants to take in Berlin, to begin with? You bet. The location is fabulous, right on one of Berlin's many lakes. The expo space is equally cool. The speakers and presentations were all very good and worth going to – simply because they are pulling in the groups and individuals on the scene (at least in Berlin) – if not buyers at head shops across the country. If you are German, these are the products you will find more locally most of the year round.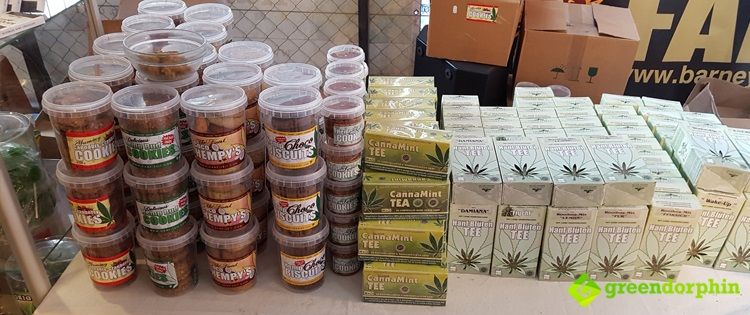 The conference, at least this year, also seemed to be a magnet for many of the potential growers and license bid hopefuls.
The market is starting to form and grow up. However, it was also very clear from the comments of the politicians in attendance that they somehow expect one government agency (BfarM) to now handle the problem.
It is also very clear that this will not be the case, and the marijuana genie cannot be so easily stuffed in the bottle. To the extent that there is a "patient" culture it usually has a flavour of other things. And in these kinds of expo markets, that is where such hybrid mixes were born.
What is also very clear is that the organizers are, like many others, trying to recapture the cultish feel of the now dead Euro-facing Cannabis Cup in Amsterdam. The "Funkhouse" where the Berlin Mary Jane expo was held, and presumably will again next year, clearly has that potential.
---
Have you joined a similar canna event?
Share your experience with our community in the comments below.