Australian patients and their carers are fed up with not being able to access medical cannabis legally while it has been 'legally available' in the country for about a year now.
Only 153 patients have been able to legally access the drug so far, while many other patients are desperate as their life depends on access to medical cannabis.
Patients are reliant on compassionate suppliers, many of whom are currently being prosecuted. Authorities pursuing compassionate cannabis medicine suppliers means major interruptions in supply and unfortunately, for some patients that means death.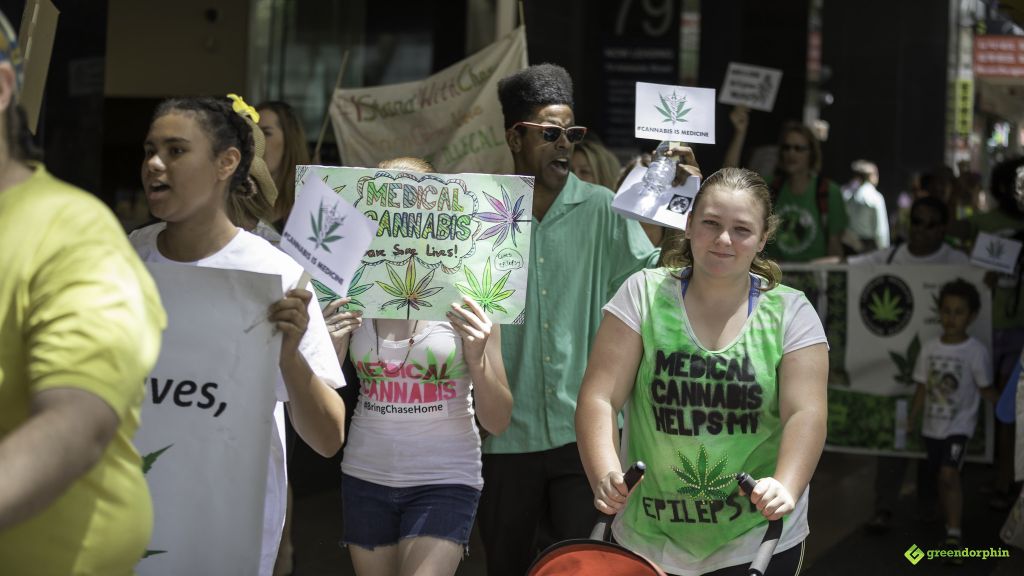 Aussies have enough and there was no shortage of speakers on their soapbox, expressing their anger and frustration with the state and federal government and politicians for withholding cannabis medication from the sick and most vulnerable.
The event was organised by the Medical Cannabis Advisory Group Queensland to draw attention to the unnecessary hardship and distress that patients and their loved ones are facing every day.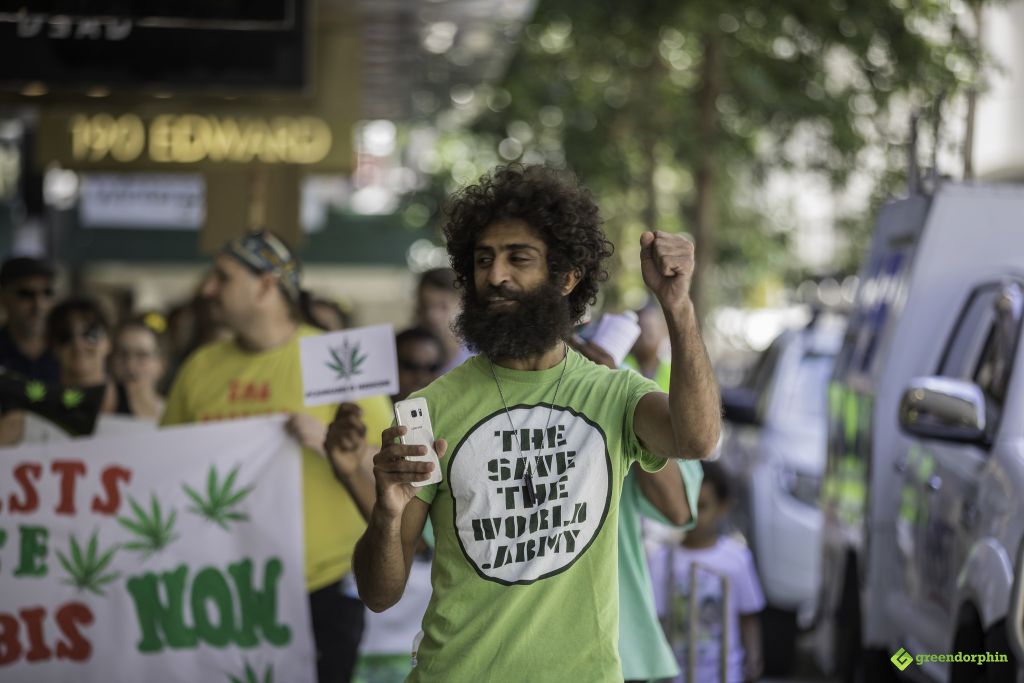 Government policy is failing patients and while the general public thinks medical cannabis is legal in Australia, it is not, as far as the everyday reality of patients goes.
The below video is a brief summary of the day, that started with speeches at the Brisbane Square and was followed by a march to the Queensland Health building at 33 Charlotte Street.
Many people in the Brisbane CBD showed signs of support and encouraged the protesters along the march.
Queensland Police also showed remarkable support. Despite many speakers mentioning police in a negative context for obvious reasons, officers demonstrated a high degree of empathy and respect for the participants.
The speakers had great insights and information to share with the protesters and bystanders, and below you can watch the full speech of Josh Waldron, Katrina Spraggon, Steve Peek and 'Smoking' Joe.
We attempted to record the other speakers as well, however, unfortunately, due to some unforeseen technical challenges it did not happen.
Josh Waldron:
Katrina Spraggon:
Steve Peek:
'Smoking' Joe:
---
Share your thoughts in the comments section below.