Many countries around the world are making headway towards legalizing medical cannabis. Other nations are even stepping up to decriminalize the recreational use of the marijuana plant and many substances derived from it. Suffice to say, it's all sunny in the land of cannabis nowadays.
That said, getting a handle on the rules surrounding cannabis can be difficult. That's because policies vary in each jurisdiction, even when it comes to medical cannabis. Some countries allow it (subject to specific rules), while others adopt a more restrictive approach to the issue.
If you're using cannabis for medical purposes, the burden is on you to keep yourself informed about the ever-changing rules on medical cannabis. This is particularly vital if you plan to move to another state or country.
The Shifting Attitude Towards Medical Cannabis
Over the years, many factors have triggered the changes in the rules governing cannabis use. For instance, scientists believe that cannabis has therapeutic properties.
Moreover, many jurisdictions no longer want to shoulder the rising costs of arresting and detaining non-violent cannabis offenders. Also, several countries are looking for new ways to increase public funds, and cannabis seems to be a good source for additional taxes.
But even with the increasing approval that medical cannabis has been receiving recently, the usage of marijuana still faces an uphill battle towards acceptance by mainstream society.
One factor that could derail more cannabis liberalization is politics. A good example would be the recent U.S. presidential election; having a new president can hinder cannabis regulations.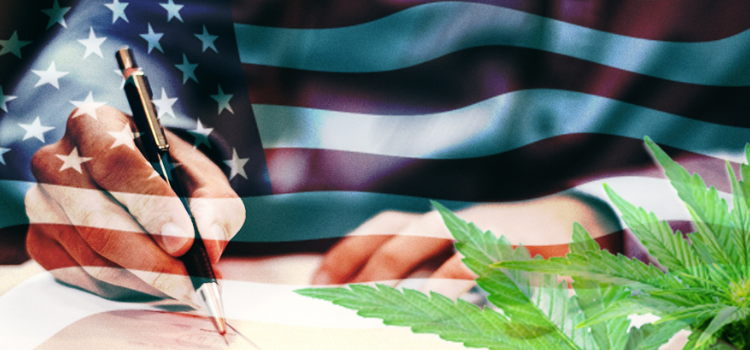 Months before the 2020 election, the FDA submitted for approval a draft for cannabidiol enforcement policy. Long story short, the draft wasn't approved before new U.S. President Joe Biden's inauguration. Every time there's a new administration, at least in the U.S., federal agencies are instructed to withdraw any pending regulations.
Different Country, Different Regulations
Only time will tell if medical, or even recreational, cannabis becomes entirely accepted and legalized worldwide. The fact remains that the industry is still scattered, if not problematic.
Below is a comparison of medical cannabis regulations in some of the major countries. Do note that this list is by no means complete. It only aims to drive the point that medical cannabis regulations can differ in each country.
Countries Where Cannabis May Be Allowed
United States
For recreational purposes: Illegal under federal law
For medical purposes: Illegal under federal law
Medical cannabis is allowed in 35 states. Non-medical use is legal in 14 states and decriminalized in 16 others. Regulatory laws vary among states and even among counties within each state. For instance, cannabis regs in CA can be diverse, depending on the county or city. Other than just categorizing between recreational and medical purposes, laws at the county or city level may differ in aspects, like storefront selling, delivery, mobile dispensaries, and rules on personal cultivation of the cannabis plant.
Canada
For recreational purposes: Legal
For medical purposes: Legal
Since 2001, cannabis use for medical purposes has been legalized. In 2018, authorities also legalized the recreational use of cannabis. However, regulatory laws may vary for each province.

Australia
For recreational purposes: Illegal, but personal use is decriminalized in some states
For medical purposes: Legal
Since 2016, medical use of cannabis has been legalized, although conditions for eligibility vary. Personal use has been decriminalized in many areas, such as Capital Territory, Northern Territory, and South Australia. Fines and intervention requirements may apply for cannabis-related offenses.
Countries Where Cannabis Use is Totally Considered a Crime
China
For recreational purposes: Illegal
For medical purposes: Illegal
Hemp is grown in China for industrial use. However, cannabis possession is illegal and can land you in jail for 15 days and you must pay fines.
Russia
For recreational purposes: Illegal
For medical purposes: Illegal
Cannabis possession of as little as six grams can result in fines or land you in jail for 15 days. Larger quantities of the substance are considered a serious criminal violation.

India
For recreational purposes: Illegal, except when used in the traditional Indian food and drink preparation called Bhang.
For medical purposes: Illegal
India has a large land area. Thus, it's hard for authorities to fully enforce anti-cannabis laws. What makes things more complicated are the government-run shops that offer Bhang-infused beverages. Restrictions on cannabis, also known locally as ganja, may vary at regional levels.
Conclusion
The regulations of medical cannabis differ among countries. Laws can even vary among states, counties, or cities. It's the reason why navigating the industry can be difficult even for users or patients who need cannabis-related products for health reasons. If you're a medical cannabis user, you need to keep yourself updated on the industry rules.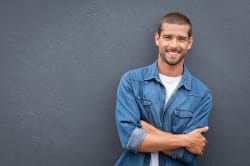 Latest posts by Steve Matthews
(see all)