Every day, more and more smokers are switching to vaporizing thanks to the flexibility vaporizers offer. Compared to other cannabis consumption methods, small vaporizers are portable enough to be discreetly taken and used anywhere.
Moreover, brands such as Storz & Bickel, Arizer, PAX, and Airvape offer vaporizers with different mechanics and designs that cater to different consumer needs. As such, choosing the best model overall can be difficult for vapers.
While many vape enthusiasts agree that Storz & Bickel's Mighty vape is the ultimate go-to model of choice when it comes to compact performance and portability, other brands have risen to the challenge.
In this article, we'll discuss whether or not the Mighty vaporizer is still the best vaporizer if you're looking for an exceptional pocket-sized vaping experience.
If you're curious whether you should bite the bullet price-wise or move on to more affordable brands, read until the end!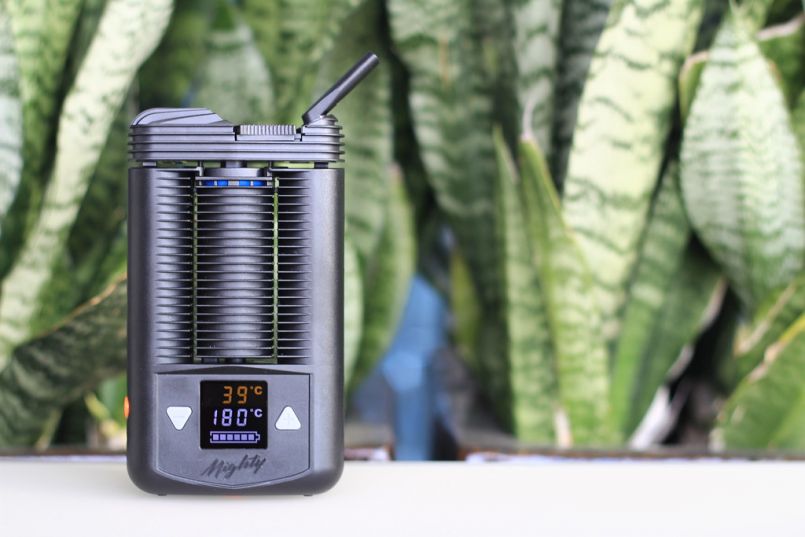 What's in the Mighty Vaporizer?
Storz & Bickel's Mighty vaporizer has been in the market since 2014. Fans know the product best for its portability, vapor quality, and long-lasting battery.
Mighty boasts two built-in rechargeable batteries, which means the device can last all day on a full charge. It features adjustable vaporization temperatures and caps it off with a digital LED display that displays your current settings.
While brands in the market may offer the same features, Mighty sets itself apart with a patented fusion of hot air convection heating and additional conduction. This gives Mighty its signature "might" – as this patented technology makes vaporization more efficient despite being a pocket-sized device.
Design
Most vaporizers look sophisticated and "Instagrammable," but Mighty doesn't exactly fit in that category. The design of Mighty lives up to its name, with the vaporizer having a bulky and sturdy appearance.
Weighing around 0.5lbs and having a 5.5-inch body, the Mighty might not look like a "pocket" vaporizer compared to its competitors. Maybe it's true, but most of our smartphones also share the same size with Mighty and still fit inside our pockets.
Moreover, Mighty's vape design suits its features as its batteries are strategically placed apart from each other. This prevents excessive heating, which makes the Mighty very safe. For a vaporizer with such features, this is actually very portable.
Battery
Many users swear by Mighty because of its battery power. It has two built-in rechargeable lithium-ion batteries that can last for around 90 minutes of continuous use.
Most portable vaporizers only last up to 60 minutes and take around three to four hours to charge. For Mighty, it only takes 45 minutes, and the device can be used even while plugged it's in.
Its heavy-duty build makes Mighty suitable for extended use. To save battery further, Mighty has an auto shut-off feature that's super helpful for forgetful folks.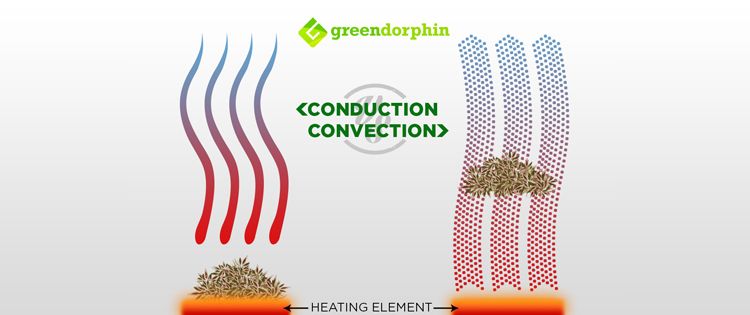 Mechanism
What makes Mighty vape stand out is its vaporization mechanism, which uses convection and conduction heating at the same time. Storz & Bickel claims that this mechanism refines the vaporization process and makes the experience more enjoyable.
Not all portable vaporizers have this technology, which Mighty fans easily notice when they try other vaporizer brands.
In addition, Mighty's design completely complements this mechanism, as its side grills cool down the vapor. This mechanism produces dense, visible clouds of vapor in seconds.
Any devout Mighty user will tell you that this device produces exceptional quality vapor, and we can see why. If dense clouds and great flavor is of utmost importance to you, Mighty vape will do the trick.
Temperature Control
This model offers precise temperature controls and can be adjusted from 40 degrees Celsius (105.8°F) to 210 degrees Celsius (410°F). Temperature can be adjusted through physical buttons embedded on the device.
This feature makes temperature control with the Mighty more accessible compared to other vaporizers that need mobile apps to change temperature.
Being able to control a vaporizer's temperature is a huge plus, giving the users the opportunity to play around and find out what setting suits their preferences.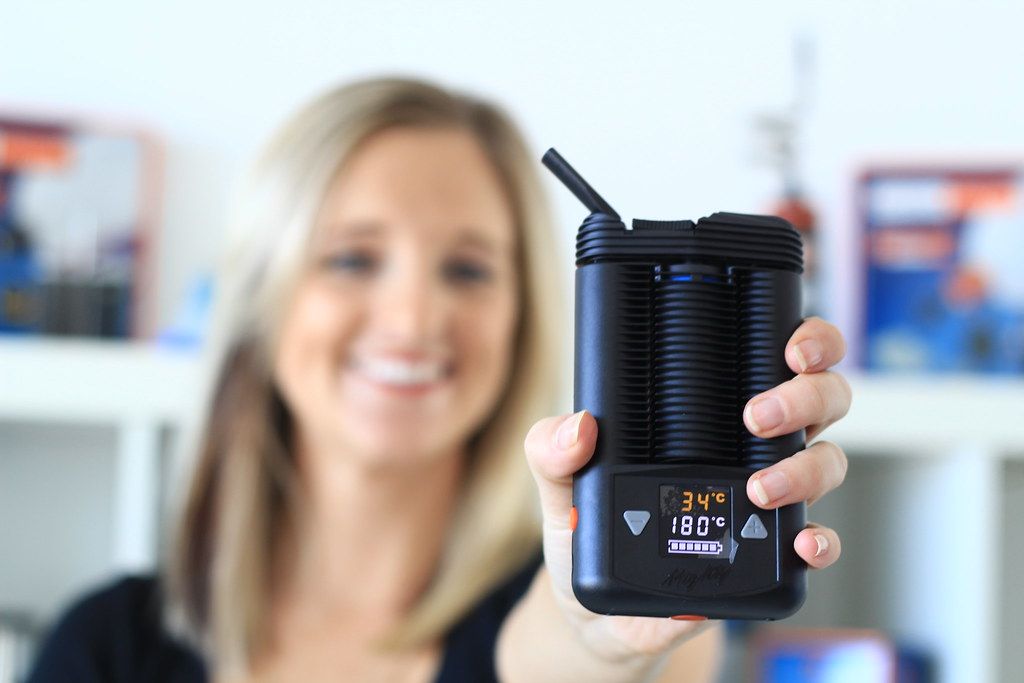 The Verdict: Mighty Vape is Still Mighty After All
Six years after its introduction to the market, Mighty still proves itself worthy of being called the world's top portable vape thanks to its features.
The Mighty remains ahead of competitors with its features and patented vaporization mechanism. Not to mention, Storz & Bickel's portable vaporizer boasts rechargeable batteries that can last all day, which perfectly complements its patented mechanism.
The combination of all these features in a portable device can be very hard to imitate. It's a no-brainer that fans continue to favor Mighty over other vaporizer brands.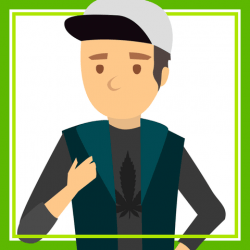 Latest posts by isack cole
(see all)