Just over a year ago I interviewed former President of Uruguay, José Mujica. At that time he was optimistic that the United Nations and the United States, both of which had fiercely opposed his plan to legalise cannabis in Uruguay, would not be able to stand in the way of its implementation.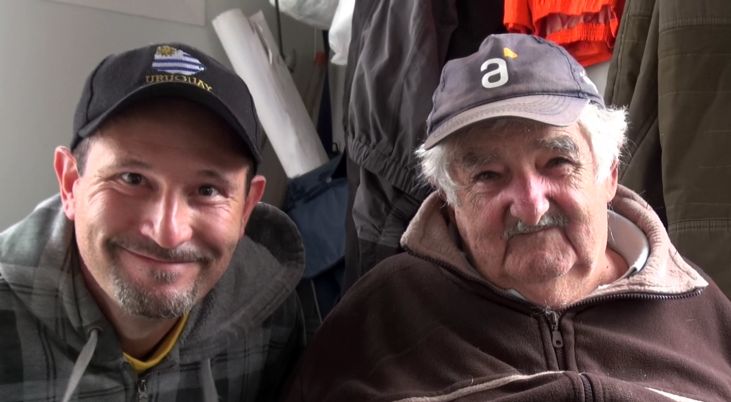 Mujica is the architect of the first federal system of cannabis regulation, approved in the Legislative Palace of Uruguay on 11 December 2013. Since that time the government has implemented his system step-by-step: setting up an office called IRCCA to regulate cannabis production, registering clubs and home growers, and finally the last stage of the plan has taken shape: sixteen pharmacies began selling cannabis to the public on 19 July 2017.
The dream of a fully-regulated nationwide cannabis market has become real.
Or will it be thwarted once again by the latest US power play? Was Mujica's optimism from one year ago naive?
Bent on pursuing its failed Drug War and forcing other nations to do the same, the US is crashing the party again, intent on destroying everything Uruguay has thus far achieved. American banks are strong-arming the small South American country, threatening to cut-off sales of US dollars to Uruguay's banks.
During our interview, Mujica railed against the malign influence of the US over other countries. His success as a leader has come through his populist rejection of US-globalist economic principals.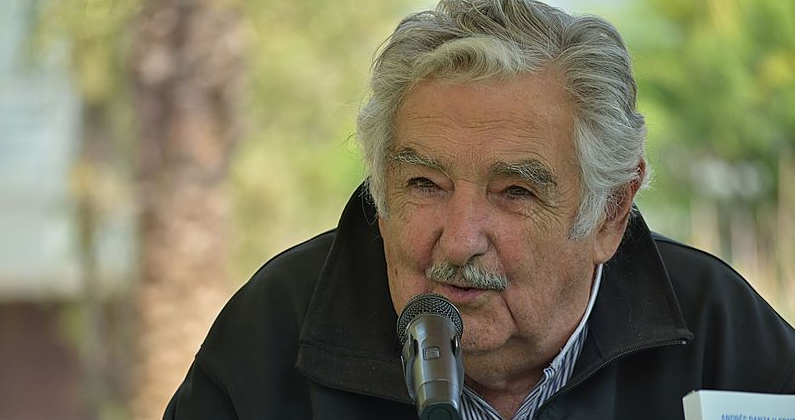 The Economist magazine named Uruguay Country of the Year in 2013, an accolade that had a lot to do with Mujica. Known for his down-to-earth style and bold leadership, the 82-year-old leader possesses and practices characteristics that we could only wish other world leaders had.
He has earned a reputation as "the world's poorest president."
Mujica lives in a small, one-bedroom farm with his wife (who is also a Senator, like him, now that he is no longer President).
He donates nine tenths of his salary to charity, leading by example in an age of austerity. He has gained international respect for forging ahead with policies on cannabis legalisation, same-sex marriage, and abortion while opposing the excessive consumption that the US has exported to the most of the world.
The Drug War, another catastrophic US idea, is one of Mujica's pet hates.
"All of the enforcement we've undertaken in the last 100 years against narcotics trafficking has increased crime and proliferated drugs. Is prohibition the right approach? Clearly not!"
"We are under the international spotlight. Uruguay is a laboratory. Remember that one-third of the prisoners in Uruguay are locked up for narcotic related crimes. We need to fix that. If we can't experiment we are condemned to failure."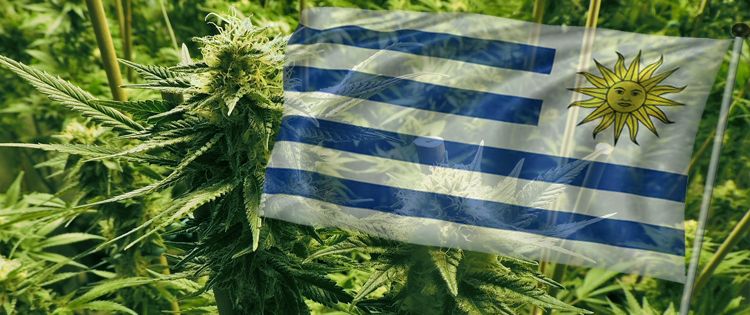 Now we are seeing the latest US push-back against the bold Uruguayan experiment.
This time the pressure is coming from Bank of America and the Federal Reserve, who are threatening to cut off any Uruguay bank that holds accounts of pharmacies which sell cannabis.
One of these banks, Santander, has informed the pharmacies that if they continue to sell the drug their accounts will be closed.
The Central Bank informed the Center of Pharmacies of Uruguay (CFU) that international anti-money laundering regulations establish restrictions on the sale of marijuana, even when the drug is nationally legalised.
Mujica has said that if the financial authorities of the government cannot solve the problems of providing bank accounts for pharmacies "then you all have to go".
The President of Uruguay's banking association, BROU, is Jorge Polgar, who told El Observador newspaper that the US banks' threats "would provoke the financial isolation of BROU, preventing it from carrying out operations with international counterparts. Transfers, foreign trade operations, and the purchase and sale of securities abroad would be disqualified."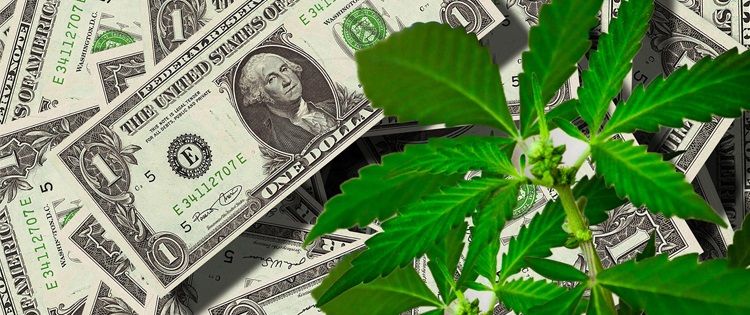 The loss of their lines of international credit would be devastating to Uruguayan banks.
And so a sovereign nation's overturning of the illegitimate US-matrix of cannabis prohibition is itself being overturned by more US bully tactics.
Mujica believes the US financial institutions want to "bureaucratically kill" Uruguay's marijuana laws.
He has threatened to "lock up the entire Parliament" if a solution is not found. "It bothers me that they will let an experiment that has the world's sympathy die," he said.
"We have to fix this," he said before starting the latest Senate Finance Committee meeting. Mujica said that they will present an alternative so that marijuana can continue to be sold without the banks, or in other types of businesses if it is not in pharmacies.
---
Let your views be heard, share them in the comments below.
Latest posts by Arik Reiss
(see all)