It may come as a surprise to many, but did you know that marijuana, apart from its various health benefits has many beauty benefits too? Marijuana cosmetics for skin care isn't the first thing that comes to mind when you think of the herb, but you'd be surprised that there is so much more to it!
The traditional way of ingesting marijuana might affect facial features greatly, that's why many advocates have come up with topical products that any aficionado will enjoy.
Marijuana cosmetics is the new thing, and here's everything you need to know about this growing industry.
Benefits of Marijuana Cosmetics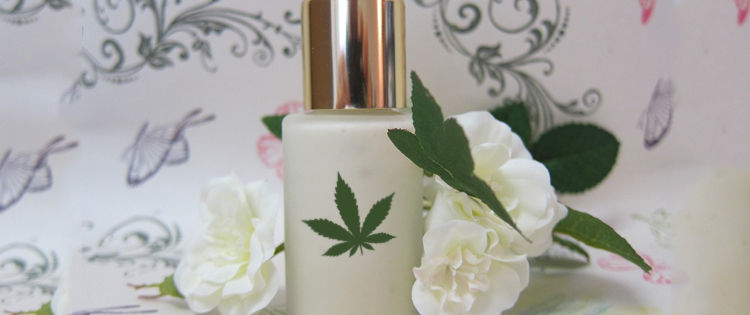 The traditional way, which is smoking marijuana, can be linked to the aging and damaged skin.
This is due to the rolling paper and plant matter since it contains carcinogens found in regular tobacco cigarettes.
Here are some facts about marijuana cosmetics you need to know:
With topicals or

marijuana cosmetics

, you only benefit from the goodness of the cannabis itself without the underlying effects of the paper and plant matter.
Marijuana cosmetics like marijuana salve have the opposite effect compared to cigarettes. It is known to have healing properties and soothing effects for eye bags.  How is this possible? Well, it is the THC and CBD which holds the key to its revitalizing properties.
Marijuana also has many antioxidant and anti-inflammatory properties, which can also breathe a new life to your skin.

Research

says that

it has more antioxidant levels compared to vitamins A, C, and E.

Other vitamins and minerals present in hemp seed oil, which is a product of Marijuana, are Vitamin E, Zinc, Calcium, and Iron.
THC and CBD in marijuana are the main agents when it comes to being your skin's newest best friends. These help the skin absorb the goodness into the skin.
Hemp Cosmetics Businesses are Booming
The hemp cosmetics industry is getting bigger in the United States, as it's able to rake in almost $2B annually – thanks to the Medical Cannabis Revolution. The market is tied to the anti- aging market which is probably one of the biggest in the industry, and this has lead to brands to expand their THC or Hemp-based cosmetic lines.
With this said, Hemp Cosmetics are also now targeting the luxury market. Thanks to proper marketing and branding, the typical consumer who find themselves wanting to wean away from traditional beauty products may find hemp cosmetics as a viable option. It's not a question of necessity when it comes to the beauty market, but it's more of a question of what's new.
Mainstream cosmetic brands using marijuana
Some of the most well-known brands like Estee Lauder have actually used hemp as an ingredient in their existing products, so this is not something new for the beauty industry.
The use of hemp in cosmetics has been done before, while some feature the product prominently, a lot of the other brands choose to present it more discreetly.
Independent brands that primarily sell cannabis cosmetics usually go "bigger" on the hemp and marijuana and they aren't scared of marketing their products as such.
Here are some of the big and budding names in the cosmetics industry which are now into venturing marijuana:
Hemp Health Inc

., which focuses more on skin conditions like psoriasis and eczema, have products that aim to speed up the healing process for those who suffer from such conditions.
The main ingredient of their products is hemp seed oil, which according to Joshua Zeichner MD of Mount Sinai Hospital, "helps repair the skin's moisture barrier by filling in cracks between cells to reduce water loss and shut out irritants." This ingredient is said to be the driest of all natural oils, that's why the skin is able to absorb it pretty quickly.
Another brand of marijuana cosmetics is

Apothecanna,

which is known for their relaxing lotions and topical with cannabis as one of its primary ingredients. They only use all-natural ingredients, and they make sure that each ingredient has a purpose. Their line mostly consists of calming lotions and oils.
While there are many independent brands who are venturing in marijuana-based beauty products, there are some major brands that have jumped on the train as well. While not as concentrated as their independent counterparts, they still get stellar reviews from consumers.
The Body Shop

came out with a full-Hemp line. It consists of a hand cream, soap, foot protector, lip balm, and a full-body cream. They are marketing it for dry skin, and they have listed the hand cream and body cream as two of their biggest sellers.  
Marijuana is also becoming an ingredient used by major brands for perfumes.

Flabotanica by Balenciaga

is an example incorporating the ingredient to products. It is said to have "a rose note with a narcotic hemp twist." Another example is Cannabis Santal by Fresh, which has a "sensual, woodsy fragrance."
The All Natural Appeal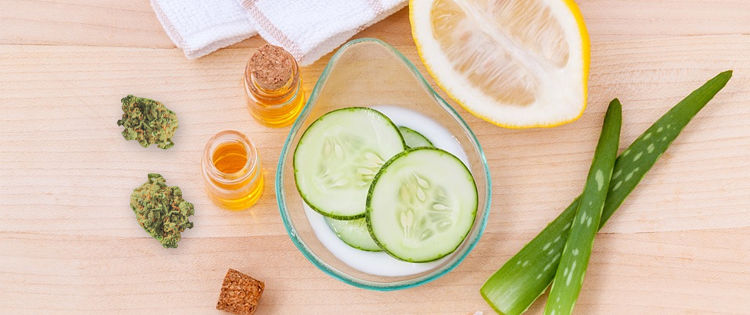 Cannabis cosmetics can also be used for the hair, joints, and intimate area. The industry is gaining an interest by many since this is relatively new for the regular consumer. It also helps that the ingredients used in these products are all-natural as well, shying away from the chemicals a lot of mainstream products have. The products are also good for everyone, regardless of age and type of skin.
---
The Next "It" Thing in Cosmetics
While still a longshot, marijuana-based products are slowly getting tractions for the reasons mentioned above. However, due to its many good benefits and given how friendly it is for all types of skin, this might just be the next BIG thing in the industry.
If smoking isn't your thing, then you might want to give topical and beauty products a try.
This highly- versatile herb does a lot more than you think, and with the emergence of hemp-based products in the market – you might want to give it a try.
---
Are you eager to try or recommend marijuana cosmetics?
We would like to hear from you!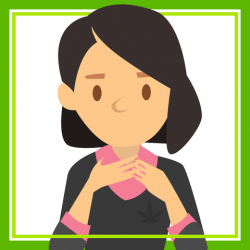 Latest posts by Rae Alson
(see all)