The Institute for Regulation and Control of Cannabis (IRCCA) is scrutinizing several hostels that have legally registered cannabis plants growing within reach of the foreign guests who stay at these establishments. The director of IRCCA Diego Olivera has stated that although it is not proven that pot is shared with the clients of these establishments, the institute "does not rule out that this is happening", which might imply that he believes violations of the regulations for legal cannabis distribution are taking place.
According to regulations people who want to register as self-cultivators, better known as "autocultivadores", can have up to six flowering plants per house (there is no limit on plants that are not yet flowering). The specified maximum yield per household is 480 grams per year, but it is not practically possible to determine if a household exceeds this upper limit.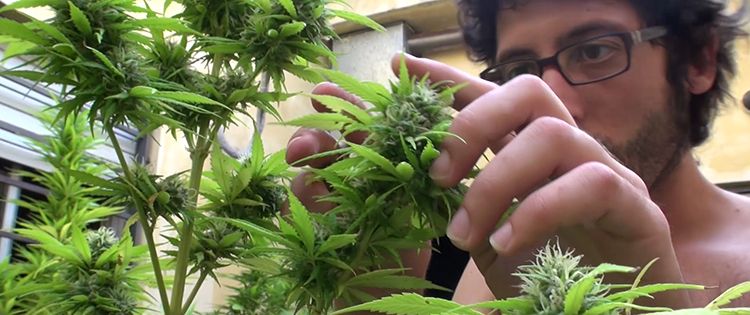 Although the law passed in 2013 establishes that home-grown pot is for personal use or can be "shared in the home," some self-cultivators live in hostels that they own, and they have registered the hostel as their place of residence. They can therefore legally have the plants there even if it is a commercial establishment.
Olivera said that not only do some hostels have marijuana plants, some are even cannabis-themed, and they are working on a case-by-case basis to determine if there are violations of the regulations.
In Cabo Polonio, for example, the Green House Hostel has marijuana plants. According to Tomás, one of the owners of the Green House, foreign tourists are interested in the plants but he claims that "they look and nothing else". However, he acknowledged that visitors are sometimes "enticed" to stay at other hostels with pot.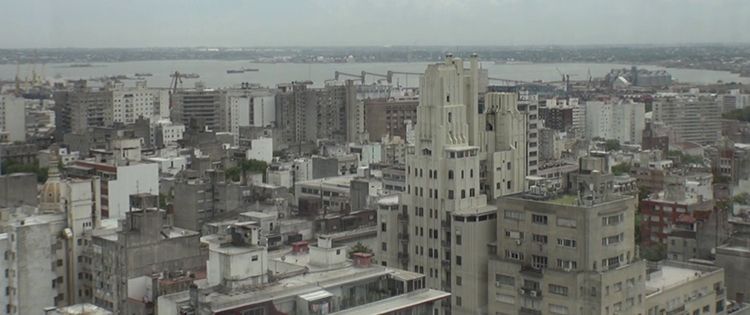 "If I can share a tomato or lettuce, I think I should be able to offer marijuana as an offering of good vibes," he explained.
According to Olivera, although sharing pot without payment is within the regulations, what is considered as being "within the scope of the home" may rule out establishments that have commercial purposes.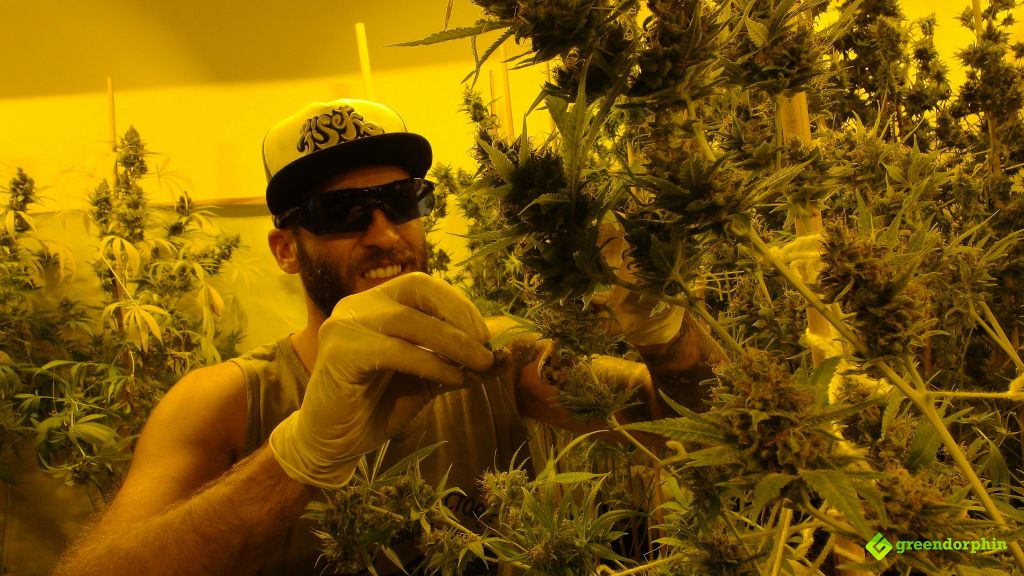 Tomás said his hostel does not promote marijuana and added that when it's offered it is not always to customers who paid to stay at the place, but also to people who come to the hostel and stay for free, provided they offer to paint a mural, play music or offer something in exchange.
THC Hostel in La Barra welcomes its clients in a hall decorated with cannabis merchandising, smoking devices and marijuana plants. Camila Giannattasio, one of the owners of the establishment, is registered as a self-cultivator and has several plants that are located on the premises.
The plants do not have flowers, so they have no psychoactive effect. "They're adornments."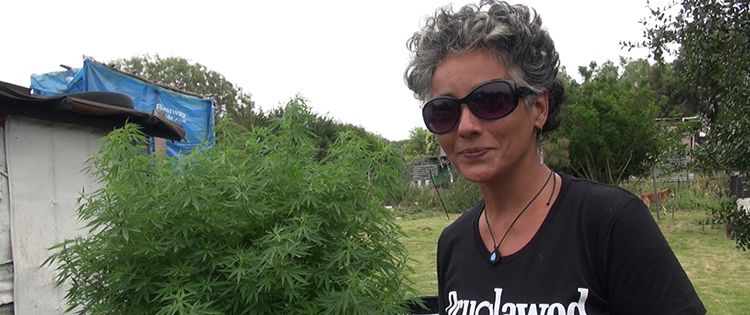 Giannattasio also said that tourists get their pot from the black market and not in the hostel since the plants that are there are "so that guests can get to know them."
In cases where irregularities are detected by hostels that have plants, IRCCA can sanction them by removing their permission to be self-cultivators and even refer cases to the courts.
A few meters from The Fingers beach sculpture of Punta del Este is The Trip Hostel, a hostel that does not have plants on the premises but defines itself as "weed-friendly".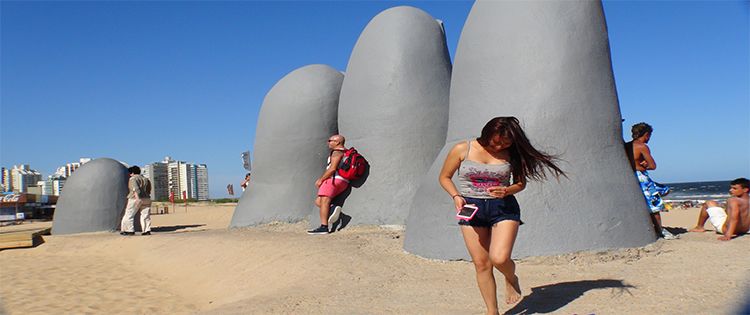 According to the owner, Gonzalo Laguna, "the second question foreigners ask, after asking for the Wifi password, is where can we get pot?"
Laguna says the regulations approved in 2013 attracted a wave of tourists who come for cannabis. Although the legislation prohibits foreigners from acquiring the drug legally, Laguna maintains that "in one way or another they end up getting it".
"We tell them not to worry, because marijuana is available, that they go for a walk and that if they smell it, they can come up and ask for some," he added.
IRCCA director Diego Olivera acknowledged that they frequently receive requests from the Justice Department for information on self-cultivators suspected of selling their home-grown pot on the black market.
---
What do you think of the Uruguay Pot Hostels? Share it with us in the comments section below.