The cannabis industry is slowly but surely making an impact on the world market. What started as basic OTC (over the counter) trades has now changed, and how. The wall street now has more than a dozen cannabis stocks trading on its major exchanges.
As more countries wake up to the medical benefits of cannabis these stocks stabilize. Its legality was an arguable point for the longest time. But thankfully due to its newly legalized status in various countries, cannabis has officially become a part of the pharma team.
Although there are many hurdles in the form of higher tax rates and a supply gap, these stocks have shown promise.
Let's take a look at the richest cannabis businesses in 2020 and how they do it:
1. Canopy Growth
Canopy Growth and its growth trajectory
Canopy Growth is the brainchild of Chuck Rifici and Bruce Linton who started this venture in 2013. This is the first cannabis company in North America to be publicly traded.
It was listed on the New York Stock Exchange (CGC) in May 2018. In 2019 its market value rose to establish it as the largest cannabis company in the world. It is now 3000+ employees strong.
Canopy has built subsidiary brands and also supports other brands that have the capacity and require scaling. With the help of these brands, it now supplies cannabis and hemp-based products to over 16 countries.
It has now partnered with Beckley Foundations (a UK think-tank) and is preparing to venture into the medical cannabis industry.
They were the first to start the concept of compassionate pricing for medical cannabis. Along with that, Canopy Growth has now started expanding into edible cannabis in the form of chocolates and beverages.
This Canada based company is a pioneer in many sectors of cannabis and is showing the way to others.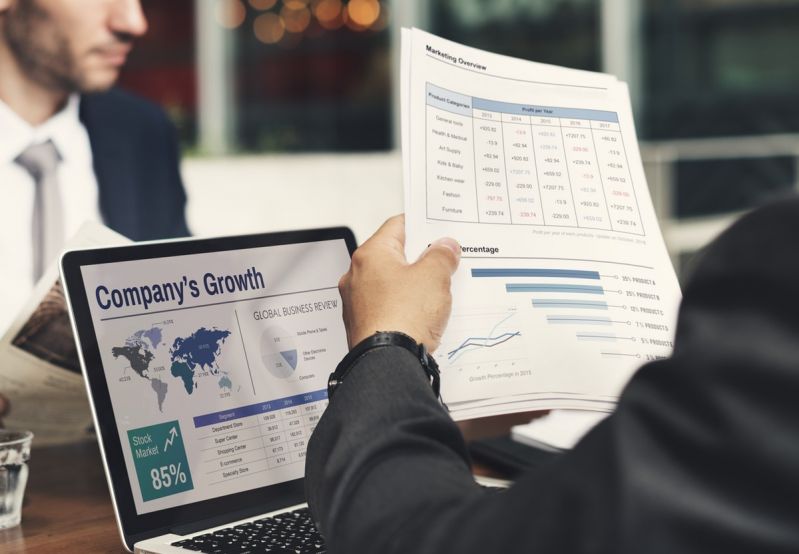 2. Curaleaf
The Cannabis King and his army
Curaleaf prides itself as cultivators of clean, pure cannabis strains that transform into multiple products. Canada is their birthplace and their focus is on providing a customized product experience for their customers.
They have a wide variety of products and delivery methods which is a good change from the one-size-suits-all approach. In addition to that, they also act as a reliable resource for cannabis-based research and advocacy.
They are based out of Massachusetts and as of 2020 have over 15 cultivation sites on top of 57 local dispensaries spread across the states.
Curaleaf's chairman Boris Jordan, according to a Forbes report, is the only billionaire from the marijuana industry. He is also known as the Cannabis King for leading the world's 6th most valuable cannabis company.
3. GW Pharmaceuticals
The medicinal cannabis innovators
Established in 1998, GW Pharmaceuticals is a biopharmaceutical company developing cannabinoid-based products. They have since then expanded and become global leaders in cannabis medication.
Their leading product is Epidiolex® which is the first-ever FDA approved cannabis-based medicine and is used for treating seizures.
They have also developed the world's first cannabis prescription medicine Sativex® approved in various countries for treating multiple sclerosis.
Their 2020 financial results are nothing less than amazing, garnering a revenue of $120.6 million for the March ending quarter. With its 2020 net worth estimated at close to $3.21 billion, this global organization is on its way to success.
4. Cronos Group
The global giants of the cannabis kingdom
Cronos Group is a global cannabinoid company with production and distribution spanning over 5 continents. They have an impressive brand portfolio that caters to different consumer needs.
These brands include PEACE NATURALS™ – a licensed medical cannabis producer, COVE™ and Spinach™- for adult recreational use, and Lord Jones™ and PEACE™- hemp-derived CBD brands.
One can consider them a safe investment option in the cannabis industry, thanks to a consolidated net revenue of over $7.3 million.
Additionally, in 2019 tobacco giant Altria announced a $1.8 billion equity investment in Cronos Group, increasing its market valuation considerably.
Under the chairman Mike Gorenstein's hand, the company's hold on cash remains strong, helping it tide over the pandemic economic crisis.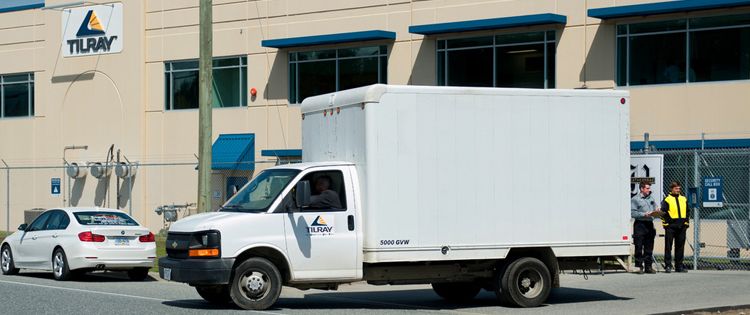 5. Tilray
Precision, experience, and research in a box
Tilray is a Canadian cannabis pharmaceutical company that has now expanded its operations to over 7 countries. They're the first GMP-certified medical cannabis producer supplying cannabis flowers and extracts. Their focus lies in cannabis cultivation, production, distribution, and research.
Under the leadership of Brendan Kennedy, Tilray has made quite an impact on the cannabis financial market. Despite facing industry challenges their sales growth is upward bound. According to their quarterly financial report, it only gets better.
Despite the pandemic's effects, Tilray has maintained its hold on the market. Their 2020 first-quarter revenue increased by 126.2% to $52.1 million (as compared to the first quarter of 2019).
This year also saw several additions to Tilray's leadership team, while they ended the quarter with cash holdings of around $174.0 million.
What we saw, and what we think
It's no secret that the world economy is hit hard due to the Covid-19 crisis. But almost half a year in, industries have started pulling up their socks and filling in the gaps.
According to the Data Bridge Market Research report, the CBD oil market is expected to grow at a rate of 31.90% for the forecast period 2020-2027.
This year itself saw a big announcement as Charlotte's web (a hemp market leader) acquired Abacus (an OTC topical product producer). This integration represents approx 34.7% of US CBD sales.
One needs to remember that industries don't exist in a void. The cannabis trade needs political and legal support to continue thriving. With appropriate support for research, even businesses like Cannabis DNA Testing, hyperspectral near-infrared imaging, enhanced cannabinoid binding tech, etc can add to a great value in the cannabis industry.
The recent regulation changes granted to cannabis in various countries has resulted in a positive cascade effect. What's needed now is a continuation of that support to ensure better revenues and job security in the cannabis industry.
Latest posts by Michelle Miller
(see all)