Arik Reiss, the director of the Druglawed documentaries, is a South African film maker, who works on documentaries around the world. He has a special interest in law reform activities in his home country so recently he interviewed South African cannabis activists, Jules Stobbs and Myrtle Clarke on behalf of Greendorphin.com, to ask Jules & Myrtle about their historic legal challenge to South Africa's prohibition laws. Jules and Myrtle are better known as the Dagga Couple – "Dagga" is the most commonly used word for cannabis in several sub-Saharan languages.

Greendorphin: Who are the Dagga Couple?
DC: We are Jules Stobbs and Myrtle Clarke, two very ordinary individuals living on the outskirts of Johannesburg, South Africa at our networking venue and home, The Jazzfarm.

Greendorphin: How did you go from being two private, low-key cannabis users to international cannabis celebrities?
DC: Our home was raided by the police in 2010 and we were charged with possession of cannabis with intent to deal. In SA, if you have more than 115g, you are automatically charged with dealing. We had a number of months before our court appearance, so we turned the tables and charged the government with enacting unlawful laws. For the last 7 years, we have been the plaintiffs and the State are the defendants. The State now has to prove that their methods of keeping cannabis illegal and locking people in cages is just, constitutionally valid, and no breach of human rights.
Greendorphin: Can you describe the raid and the excessive use of force by the police?
DC: The thing about the police attitude was they didn't gauge the situation. They found a middle-aged couple in their pyjamas with sleep in their eyes and they still used excessive force and pointed guns. Jules had a revolver in his cheek for a couple of hours while he was being screamed at for information. It was the middle of winter in Johannesburg and we were denied warm clothes. We told them to fuck off when they demanded we make them coffee. We were kept in this situation for five hours until it got light. Then they marched us around our two-hectare property looking for a subterranean 'lab'. Presumably, they were looking for a hydro setup. We never got to find out what they expected to find in the 'lab'.
Greendorphin: What is Fields of Green For All (FGA)? Was FGA a natural progression from your work in the trial or did it have earlier roots?
DC: FGA was registered by the Law Society of South Africa as SA's first Cannabis non-profit company. We formed the NPO to legitimise our legal challenge. Instead of going to court as two cannabis using individuals, we now have a legitimate organisation with over 100 members behind us and a 'Green Network' of supporters who pay a monthly subscription to assist in financing our legal challenge.
Greendorphin: You had some world famous scientists and doctors appearing as witnesses in your trial. One of them was the star of Druglawed series one, the esteemed psychiatrist and pharmacologist David Nutt. Who are your witnesses and how did you recruit them?
DC: We dubbed our court case the 'Trial Of The Plant' By the time we entered the courtroom, our original charges had been struck off the roll pending the outcome of the challenge, so we came up with the plant being on trial, not us. The logistics were 7 years in the making. Years of fundraising, crowdfunding and asking for money. We have always set our sights high and our expert witness list was no exception. We had over 20 experts on the list but had to narrow it down for practicality. Once our various experts realised how unique this challenge was – a human rights angle, the only thing left for us to do was make sure they were all in the same place at the same time. That was one of the most difficult aspects of the whole affair, but we pulled it off. Prof. David Nutt came from London and Dr Donald Abrams flew in from LA at huge expense (in South African Rand for us).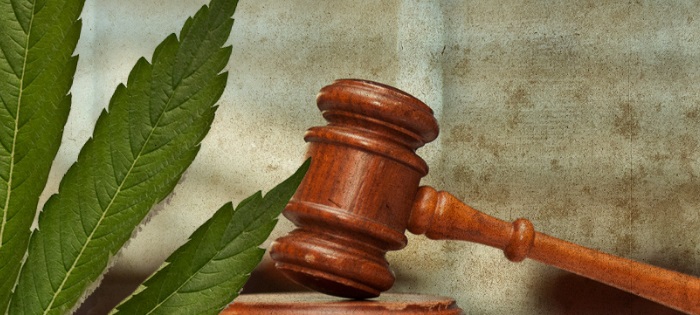 Greendorphin: The key witnesses for the State was an organisation calling themselves Doctors For Life. Who are they and are they credible witnesses?
DC: DFL have been the thorn in our side for years now. They are a secretive group of Judeo Christian doctors with a history of meddling with the South African judicial process. They've been in court over abortion, euthanasia, the death penalty, homosexuality and now, dagga. It's typically an extreme religious cult that continues to force their brand of Christianity on the public. They are extremely intolerant of any other views. They are credible only because they've got the backing of all the other Baptist, evangelists, and heavy Christian organisations around the world.
They are nothing short of archaic and dangerous and no doubt spend all day masturbating about a drug-free world.
Greendorphin: What kind of dirty tricks did the State use within the trial to upset your team and the legal process?
DC: The State slowed down the proceedings from the outset. Days were lost in the first week arguing about the televising of the trial and then as witnesses were put on the stand they proceeded to draw out the cross-examinations for days and days. We had a total of 8 witnesses and only managed to get two on the stand in three weeks. Prof Nutt spent a total of 42 hours under cross-examination which we just didn't expect. We ran out of court days very quickly and really didn't get anywhere.

Greendorphin: The State made some gaffs during the trial including a hot mic character assassination of Professor David Nutt. Can you talk a bit about that?

DC: The live stream of the trial of was a complete coup by FGA. The State fought hard not to televise the trial but thankfully Judge Ranchod allowed it. It's the first time a plaintiff has secured the rights to televise their own proceedings. The State's hollow prohibition argument could now be heard by the whole world. It's the same argument for all of the world's governments, that's why it was so important to us. THIS is the definitive prohibition argument.
During Nutt's gruelling cross-examination, he stuck to his guns admirably which exasperated the DFL advocate, Reg Willis – so much so, at the end of the morning session on day 6 he was caught on a live mic complaining that Nutt 'was such a moron' The first meme appeared on social media within 2 minutes, so sharp were our supporters.
Greendorphin: What kind of dirty tricks did your opposition use outside the court? Were protesters bussed in and paid to chant outside the court? Who was paying for this and why was this orchestrated?
DC: for the duration of the trial, Doctors For Life bussed in a group of supposedly ex-addicts to stop traffic and make a noise outside the court. They wore anti dagga T-shirts bought and paid for by the State's Department of Social Development so we had the situation whereby taxpayers' money was being used to swing public opinion outside the court. We complained to the national press and eventually, the T-shirts went away. Incidentally, the Minister of Social Development went on to national radio during week two of the trial and stated:

"It is the Dagga Couple who really are interested on one thing only: on making millions of Rands to sell to our young people these drugs, to have an open-market in schools and communities, so that they can sell billions of Rands worth of dagga"

We have opened a defamation case against her and the department.
Greendorphin: What is the status of the Trial Of The Plant now?
DC: We were taken by surprise as to how little we seemed to achieve in the courtroom in 19 days. The State did a very efficient job of slowing us down to a really expensive crawl. The case is now 'sine die' (proceedings that have been adjourned with no appointed date for resumption).

It looks like we may have to wait another year to get a new date. In the meantime, the international traction we have garnered as a result of the trial is nothing short of awesome which really does counter the disappointment we had directly after the trial. The world is now watching developments in this really unique legal situation. Nobody has tried this human rights angle before and we believe it has caught everyone's imaginations.
Trial Of The Plant 2 will resume sometime in the second half of next year. We've just returned home after a 3000 kilometer road trip on the remote gravel roads of the South African interior. We've cleared our heads and got our mojo back. It's now time to do it all over again, more fundraising, more cap in hand, more asking for donations. It's the worst paid of our activism lives. We hate asking for money, but it's the only thing we really need now.
All systems are in place to resume in court. The battle now is to get all the main players in the same place at the same time.
Greendorphin: What are the implications of a victory for the Dagga Couple in this trial?
DC: We're not sure 'victory' is the correct word. We're very confident the courts will rule in our favour but victory will be a set of compromises on the way to legalisation. Whilst all of the legal wrangling continues, young South Africans are put in cages hundreds of times a day for using weed. A real victory for us would be decriminalisation of personal use whilst all this intellectual bantering continues.
Undoubtedly, a favourable judgement in court would have serious implications for the DC. The most important being we may even actually get our lives back!
We never had any aspirations of being involved in a legalised cannabis industry but we watch with interest from the sidelines and will never be far from our favourite herb.
Greendorphin: How can people around the world support the Dagga Couple?

DC: Unfortunately, at this point, it's all about the money once again. TOTP bled the NPO dry and we are licking our wounds a bit. As soon as we receive another trial date we can start campaigning in earnest again. We offer every conceivable way of donating to the cause on the FGA website.
Our online petition is an important piece of armoury after the trial too. Currently sitting on round about 26,000 signatures, it'll be the proof that it isn't just us that wants reform. Getting signatures is like pulling teeth.

Greendorphin: 26,000 is a respectable number. Thank you for your efforts, Dagga Couple! Hamba kahle in the #TrialOfThePlant – we encourage our readers to sign your petition.
For more information on the Dagga Couple check out:
daggacouple.co.za & fieldsofgreenforall.org.za
& their facebook page www.facebook.com/daggacouple
---
Have a story to share like the Dagga couple? Let us know in the comments below.