Reigning UFC Middleweight champion Israel Adesanya has been known to inhale. And, as with his explosive rise up the ranks of the world's premier combat sports promotion the Ultimate Fighting Championship, he has just taken things to a new level.
The Kiwi 2020 Sportsman of the Year has evolved from making oblique comments about his cannabis use on podcasts, to openly busting pipes at 4.20 on his Instagram live feed, to throwing his full-blown support behind the upcoming Referendum to legalise cannabis in New Zealand.
While Tall Poppy Syndrome keeps other Kiwi celebrity figures hiding in their grow closets, the outspoken Nigerian-born champion is arguably the first popular culture figure in New Zealand to openly consume cannabis since comedian Billy T in the 1980s.
His February acceptance speech for the Halberg Award for Sports contained a powerful message against Tall Poppy Syndrome.
In June, in solidarity with the international protests sparked by the murder of George Floyd in Minneapolis, USA, he again urged people to take another moral stand. At the Black Lives Matter protest in Aotea Square, Auckland, he urged a huge crowd to fight against racism and police brutality.
There is, of course, an intersection between racism and the pot laws, which is no doubt one of the reasons Adesanya has become so vocal in his call to end New Zealand's failed prohibition.
Adesanya says cannabis has been victim to generations of misinformation and "propaganda" that we now know to have been racially motivated from the start.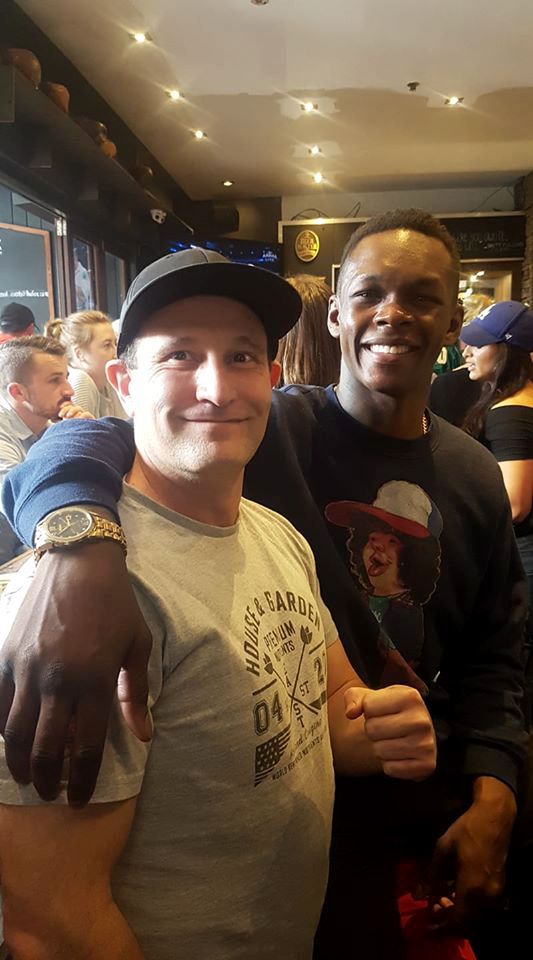 "Everyone knows I smoke," Adesanya told the Kiwi media outlet Newshub. "Everyone knows I partake in the plant."
"I remember going for a walk with my dog and I counted three liquor stores within a three-block radius, and maybe five or six other bars. You can go into any of those places, get blatantly drunk… and that happens every week."

"So, what's wrong with someone growing a plant that makes them happy, a little bit more relaxed, more sensitive to their feeling, more aware and alert, depending on the strain?"

The New Zealand public will be able to vote for the legalisation and regulation of cannabis in the September referendum which will be conducted alongside the general election.
Adesanya believes taxing cannabis would be a good way of regulating it.
"What's wrong with taxing it?" he said. "It's just propaganda that's been passed down through generations and frankly, I'm sick of it."
Adesnaya holds an impressive 75 wins as a professional kickboxer with only five losses (75-5-0), and is currently undefeated in his professional MMA career, with a perfect record of nineteen wins and no losses (19-0-0).
Perhaps now that one major figure in the Kiwi cultural landscape has shown the resolve to speak out, others will follow.
Some current polls show the referendum winning by a small margin, while others indicate the New Zealand public will be held captive by the past century of anti-drug propaganda and hysteria.
That's why it's so critical that influential Kiwis add their voices to the chorus of people calling for change. Great work by Adesanya to take this stand, proving himself to be more than just a champ of the world's toughest sport, but also a champion of the people.
Watch his recent 420 video at this link:
Latest posts by Arik Reiss
(see all)