The issue of authorizing cannabis use for veterans remains one that is likely to remain contentious for some time. The reason of course, is that without federal rescheduling of the drug, it remains a substance in the eyes of the federal government which pays for all medical costs associated with veterans' health care, with no official medical use.
However, the veteran population is also one that desperately needs answers and solutions. The federal government also faces significant challenges in treating this population – which has significant healthcare-related issues related not only to combat but just in serving. Further, this is also a population which suffers from internal wounds (including PTSD and TBI) in epidemic numbers. PTSD affects to up to 20% of active service members – due not only from exposure to battlefield conditions but also to prolonged deployment.
Recent studies estimate that as many as 22 veterans commit suicide every day. Veterans also represent about 7% of the total U.S. population.
Cannabis is the most effective drug for treating these ailments, as well as the host of other issues frequently comorbid in the veteran population. A recent study by the University of Haifa found that the introduction of cannabinoids immediately following a traumatic experience may actually prevent the development of PTSD symptoms in the first place.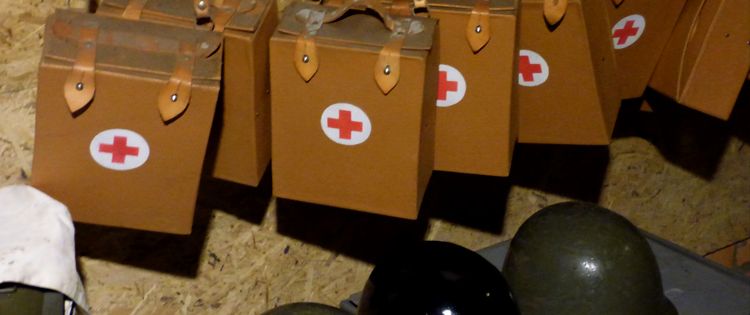 Yet it is still not covered by federal healthcare for this population.
Recent Improvements
The situation, although dire, is still not as bad as it was, although the status quo far from ideal. Military doctors still cannot even recommend to their patients that they consider the use of cannabis – which still has to be paid for by veterans themselves. Further, the downstream impact of using the drug, which also carries with it the danger of losing a job if drug tested, has been unaddressed by anyone. That said, veterans finally do not face the spectre of losing all benefits if they test positive for the drug – which has also only come about in the last several years.
However last year, Congress finally considered approval of a measure which stops the VA from funding prosecutions of military doctors who suggest that cannabis might in fact be the best alternative to the cocktails of drugs that vets currently are prescribed. This includes opioids, which are very dangerous and addictive. Tragically, the amendment was stripped out of the legislation authorizing spending for Veterans Affairs and never passed last year as part of any bill.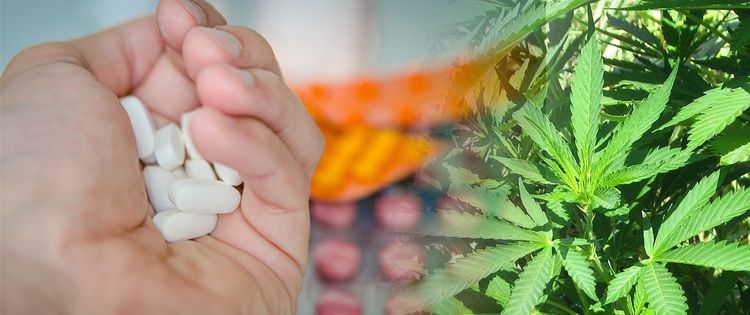 According to statistics, the death rate from opioid use for those receiving VA care is nearly double the national average (which is already high due to an unprecedented opioid addiction crisis across the U.S.)
All that was finally achieved last year was that the Drug Enforcement Administration finally announced in August that it would open the door for more research on the use of medical marijuana – but this essentially means nothing in an environment where the official position of the U.S. government is still that cannabis has no medical use.
What Can Veterans Do?
In a situation where military doctors still cannot advocate for or prescribe the drug, much less the VA pay for the same, vets and their families are not without advocates or help. Over the last several years, particularly since 2014, multiple non-profits have sprung up across the country to try to tackle this pressing and urgent need. There are many organizations, mostly based in states where marijuana is legal for some purpose, where non-profits dedicated specifically to this purpose, grow and distribute, often for free, medical marijuana to vets who need it. Do research online to find out more information about such resources, but a good place to start is places like the SC Veterans Alliance, Grow for Vets California and the Weed for Warriors Project.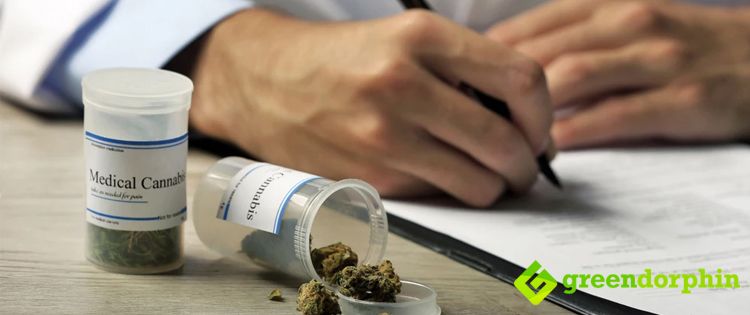 Stay Informed
The better informed you are about all developments on this front, the better prepared you are to fight for your own healthcare advocacy. One of the more interesting and positive developments on the cannabis for veterans front is the work of Sue Sisley. Dr. Sisley has fought a long battle to even get her study – on the impact of medical marijuana on PTSD – both sponsored and funded. Last year, she was awarded an $8 million grant by the state of Colorado to begin testing marijuana's impact on veterans specifically.
Despite many roadblocks, the study is underway. The study enrolled its first patient in November 2016.
Because this is such a huge issue, many veteran groups are also now taking specific and concrete action at the state and local level to pressure state legislatures who have still not allowed the medical use of marijuana to become legal. This includes the American Legion.
For those interested in finding out more about how you can potentially find ways to obtain the drug or organize to allow its use even under state law where you live. Getting in touch with local advocacy groups – specifically for veterans, is a positive first step.
---
Do you know of a veteran who needs access to medical marijuana? 
Share this post and make a difference.