It's the time of the year again to get high on the holiday bliss. And finding the perfect gift for the cannabis lover (or yourself) can be quite of a challenge.
Luckily, we are here to give you the best gift ideas for the cannabis enthusiast close to your heart. Our list covers every gift idea that any cannabis aficionado can dream of.
You can take your pick from the simplest and thoughtful cannabis Christmas gifts to the level of haute couture.
1) Stoner's Coloring Book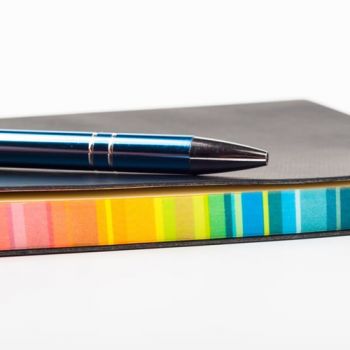 This is a perfect gift for a high-minded cannabis enthusiast.  The creator of this book, Jared Hoffman, came up with this piece of art to bring forth creativity to our cannabis lovers. It features more than 40 illustrations perfectly fitted for the high-minded cannabis enthusiast. And the art sketches were created by nine syncopated contemporary artists. You can purchase this online through Amazon, Barnes and Noble and Powell's.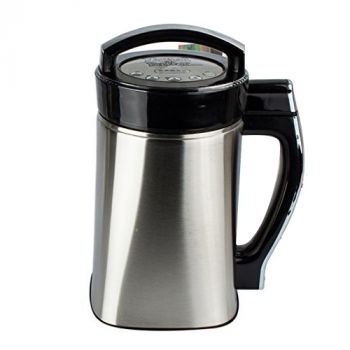 For the cannabis enthusiast who loves the kitchen, this is the best time to roll up your sleeves and make use of your magical hands and dish up some home-made cannabutter.
This magic cookie machine can be used with the utmost convenience. No prep time is needed, simply throw in the butter sticks and the dry herb, leave it, then filter after the machine is done with its work, just like a walk in the park.
You can purchase this amazing product from this website. Price ranges from $170 to $200.
3) Cannabis Soap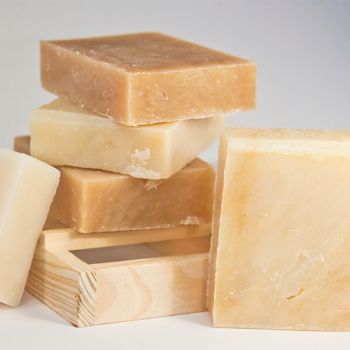 Given that cannabis oil poses significant health benefits, comes the introduction of cannabis-infused soap for a healthier skin. Cannabis oil is known to contain high levels of Omega 3 and Omega 6, these are essential fatty oils needed by the body which also provides anti-inflammatory properties.
And not only that, cannabis products contain high levels of proteins, minerals and nutrients. With all these essential health benefits, it's no doubt that cannabis soap is the best food for a clear, smooth and silky skin. You can get hold of this blissful soap from the Little Homestead Farm website.
4) Cannador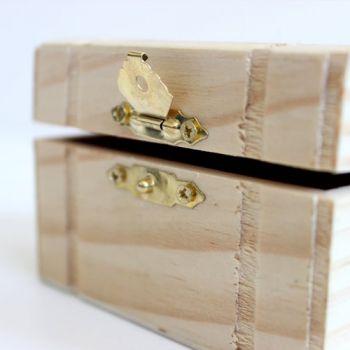 Claimed to be the premium storage connoisseur, this is the perfect gift to a cannabis enthusiast who loves their herbs to be fresh for a longer period of time.
It offers two different wood built, you can choose between cherry and walnut wood finish. Cannador features a dual lock to secure your herbs and tightly sealed preventing any odor to escape. It comes in 3 different sizes to accommodate all your storage needs. You can check this out directly from the Cannador website.
5) Cali Crusher Grinder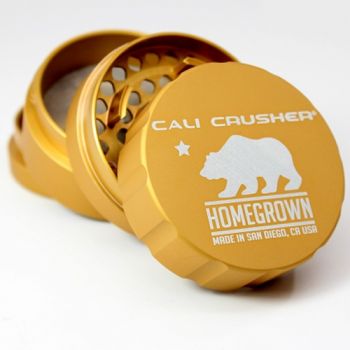 One of their best sellers is the Homegrown Standard 4-Piece Hard Top grinder. It highlights their famous 4-way quick-lock feature that annihilates cross threading and grinder jams.
Cali crusher confidently offers a lifetime warranty due to its Aerospace Medical Grade built. Technically, the grinder is almost indestructible. This is a perfect gift for the cannabis enthusiasts who love extracts- kief and marijuana hash. You can purchase this durable device from Cali website.
6) Mr. Moxey's Mint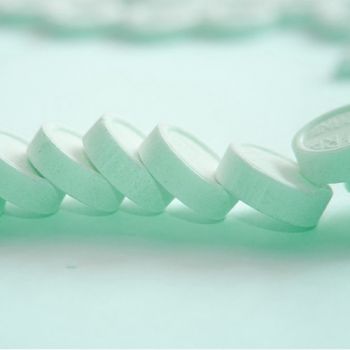 In the areas where recreational marijuana is legal, this is a delectable choice for mint lovers. The manufacturer recommends availing its 5mg mints for a more satisfying kick while keeping your breath fresh. You can purchase this online through CHC Cascade Herb Company website.
7) Kandy Pens Waxxy
This is a micro style pen is exclusively designed to cater the needs of our cannabis wax lovers and marijuana concentrate consumers. It has a sleek design with utmost discretion vape pen that you can conveniently carry around. It gives superb vapor and excellent flavor.
If you are looking for the perfect Cannabis Christmas gifts for people on the go who want a light and stylish vape pen with exemplary performance. You can purchase this from the official KandyPens website.
8) Coda Signature Forte Truffles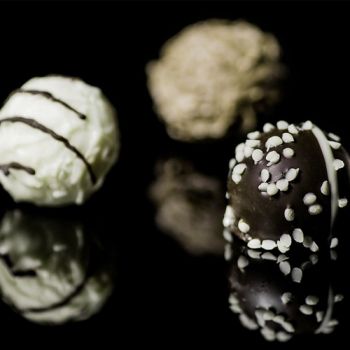 For the cannabis lovers that have exquisite taste in cannabis confection, the Coda Signature Forte Truffles is the ultimate chocolate goodness with a euphoric impact.
Each package contains six signature truffles, of which, each truffle has 10mg of THC. You can indulge in the mixture of dark and milk chocolate generously blended with roasted hazelnuts. You can visit the Coda Signature website for more information on their products.
9) A herbal vaporizer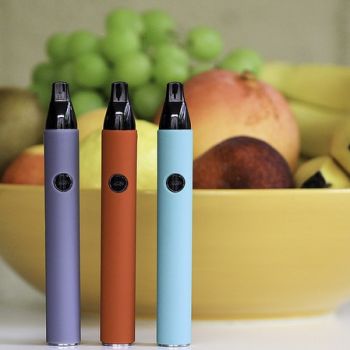 One of the best and most thoughtful Cannabis Christmas gifts for a Cannabis user friend or family member is a herbal vaporizer. Vaporizers are devices that heat up the cannabis flower to about 375 Fahrenheit (190 Celsius) instead of burning it in a pipe, bong or joint.
At that temperature, the Cannabis releases its active ingredients in vapor form but without the tar and carcinogens that also get with smoking.

Vaporizing is gaining popularity very quickly, due to being a perfect smoke-free alternative to smoking Cannabis. Vaporizers could be a perfect gift for anyone who currently smokes Cannabis, but health-conscious and fit. Check out a range of herbal vaporizers here.
'Tis the Season to be Jolly
As the holiday season nears, we all want to give the most special gift to our loved ones. We want every gift to signify thoughtfulness and creativity. However, most of the time we just end up stressing ourselves as we continue to find the perfect gift.
Hopefully, our holiday list would provide each and every one of you the idea on what to share this Christmas season.
---
Do you have a perfect Cannabis Christmas gift idea for a cannabis enthusiast?
Tell us in the comments below, and we might write about it!